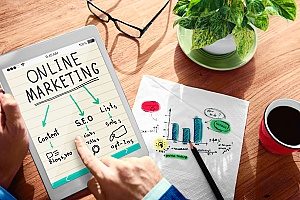 Are you looking for ways to increase the number of patients your dental practice sees on a regular basis? If so, know that the right internet marketing strategies can make a big difference. An effective dental marketing plan is designed to increase traffic to your website, boost brand awareness, and create bigger profits by turning prospective clients into paying patients. It can also help you create better relationships with your existing patients and maintain a high level of customer service satisfaction. Learn more about dentist internet marketing and the most common types of internet marketing strategies used by dentists.
1. Search Engine Optimization For Dentists
SEO is a method that involves making web pages more attractive to search engines. The goal of SEO is to achieve a higher search engine ranking for web pages which in turn helps you connect with your target audience. Although SEO is not the only factor that determines your rankings in the search engines, it can make a big difference in your SERP position. Modern search engine optimization focuses on techniques that involve the use of keywords in meta data and the develop of high-quality content.
SEO has remained an effective marketing tool over many years. There are numerous benefits that come with implementing SEO strategies into your dental marketing plan, a primary example being increased traffic. The top positions in the search engine are more likely to receive the majority of impressions and clicks. Therefore, you ideally want to rank at or near the top of the SERPs. SEO can also provide your dental practice with trackable results, which can help determine where your visitors are coming from and how long they are staying on your site. One of the biggest benefits of dental SEO is its cost-effectiveness. Unlike paid ads, SEO uses organic methods to generate traffic.
2.Dental SEM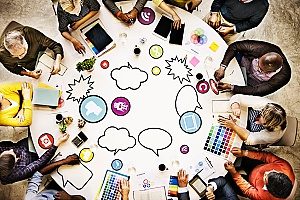 Search engine marketing is an effective way to grow your practice in increasingly competitive marketplace. With so many dental practices competing for the same customers, it is more important than ever to make yours stand out. Traditional SEM consists of two processes: organic SEO and pay-per-click (PPC) advertising. However, with the development of the internet, SEM has evolved and now offers new developments, such as Google AdWords placement targeting, social media marketing, and an integrated vertical search feature which has now been adopted by all major search engines.
When used properly, SEM can be successfully used to get your ads in front of your target audience. In addition, SEM can be used to deliver content to your targeted audience that is highly relevant to their search. With SEM, your ad is placed in the sponsored area of the SERPs. Its exact position will depend on how much you pay for keywords and how relevant your ad is in relation to similar ads. One of the biggest advantages of a dental SEM strategy is the ability to grab the attention of your audience at the same time that the web user is searching for something you offer.
3. Social Media Marketing Strategies
Social media marketing is a popular type of dental marketing strategy that uses the power of social media networks to promote practices' websites and increase traffic. Although social media marketing is based on the principles of organic search, it also contains tools relating to SEM. Social media marketing is often used as a means of communication between businesses and their customers. Social media platforms like Facebook, Twitter, and Instagram make it easy for businesses to connect with their target audience. It also encourages customers to become more invested in a brand, while businesses have the benefit of receiving instant feedback.
As social media platforms are designed to be interactive, your patients have the opportunity to be heard, whether it is by asking questions or by making a complaint. When your office becomes effective at responding to customers in a positive way, you can enhance your credibility and create a more loyal following. Social media marketing can be used in two main ways: active SMM promotion or passive promotion. Active promotion involves adding links which lead from website content to social networks. Passive promotion refers to the promotion of activities on social networks by publishing images or blogs or by updating statuses.
4. Email Marketing For Your Dental Practice
Email marketing has rapidly become an essential tool for businesses of all sizes. This distinct form of direct marketing uses electronic mail instead of traditional print mail to reach a larger volume of customers. While nearly any email sent to a new or potential dental patient could be considered email marketing, the term typically refers to emails that have a main purpose of enhancing the relationship between your dental practice and your patients to increase their loyalty. It can also include emails that have the purpose of enticing new patients or convincing old ones to take action.
Email marketing has several important advantages over traditional mail marketing. First, email marketing can be more easily tracked. Second, email advertisements can be sent to a more substantial number of email subscribers with just a click of a button. As more than half of all web users check their email at least once a day, your advertisement is likely to be seen quicker than with traditional mail. Email marketing also allows your patients to instantly respond to the email and you can send a response just as fast. Just like regular mail ads, email ads can be personalized to best match your each patient's experience.
Learn more About Dental Marketing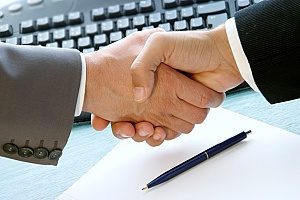 Are you making the most of your dental marketing opportunities? If not, it is time to take advantage of the vast amount of tools and information available for businesses. However, it is important to understand that online marketing is not easy and competition can be high. However, with the help of an experienced digital marketing team you can take advantage of organic SEO, SEM, and other online marketing strategies. For more information about internet marketing strategies or to schedule a free dental digital marketing consultation with an expert dental marketing professional, contact 321 Web Marketing today.