The business of running a new accounting business can be time consuming. New business owners are often surprised by the seemingly constant flow of things that need to be done, even after they have initially opened their doors.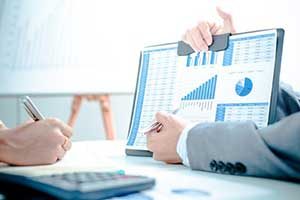 Perhaps the most important thing that you need to focus upon as a new accounting business owner is attracting new customers. Marketing your product or services is vital, and in today's world, marketing on the internet is an integral part of that process.
Accounting companies that have and maintain an internet presence with professional websites have the perspective of tapping the vast pool of potential customers that traditional marketing might not reach. However, there is more to a website than simply having one.
There Are Two Keys That Measure Your Website's Success
The first is website traffic. Do people visit your business website?
The second is visitor conversion. How many of the people visiting your website are actually purchasing products?
The answers to these two simple questions will help you, the new business owner, to determine if your online presence and your website are effective. Greater online traffic and conversion should be translating into greater profits. This would indicate an effective online presence and website.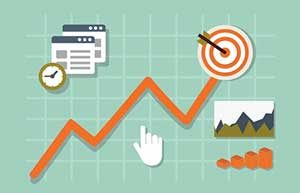 As demonstrated, online marketing is extremely important to the success of a new business. Now it is time to explore how your business can benefit from this knowledge.
A successful accountant business model website will have several common denominators, and working together, these components help make for an effective website.
The actual design of the website needs to be applicable and appealing
Your website should incorporate SEO or Search Engine Optimization techniques
The website must be maintained regularly
Your website should be connected to social media
Your website needs to have directory marketing
Digital marketing is also important
Multilingual marketing will help you reach new markets around the world
Spanish marketing will help you reach markets here at home
To a new business owner, this list may seem like a lot. In truth, once you understand what each of these elements can do for your business and how simple they are to incorporate into a website, you will see them in an entirely different light.
Website Design Is A Core Building Block
The design of your website needs to advertise your business with both pictures and words. A well written page is nothing without something visual to capture the consumer's eye. The visual, however, should both attract customers and also reflect positively on your business.
An effectively designed website will encourage visitors to explore, ask questions and ultimately purchase a service or product. The right design can also attract new visitors and keep them interested enough to stay and look around. Remember that you want a high number of visitors, because this will increase your number of those that convert into customers.
Sometimes new business owners need help revamping an old website or building one from scratch. The task can seem daunting, and it is not unusual for a new business owner to not know where to start. There are a few basic concepts in web design that might help in this process.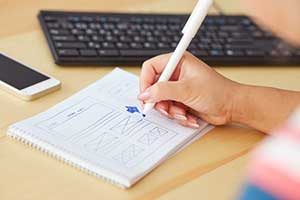 A new company should have a brand or logo that is unique to their business alone. Once you have your brand you need to display it professionally as it will come to define you and your company. You display that definition on your website. You need to exude a professional and a trustworthy face, or you will not generate customers.
When designing your website, do not make it too busy. There are two reasons for this, if there is too much information, a consumer will feel overwhelmed and simply stop looking and secondly, if there is too much then, it will take a long time to load. A slow loading website will drive customers away. Do not sacrifice function for design.
The Speed Of Your Site Is Essential
A fast, well-designed website is great but, if it is not easily found then, it is almost worthless. This is where Search Engine Optimization or SEO comes into play. Investing in Search Engine Optimization is good business. This will get your website into the major search engine directories. However, there is more to utilizing this component than a good description of your business, but we will discuss this a bit later.
All of these components work together to give a visitor to your website a positive experience. The SEO got them to your website quickly. The design is pleasing and easy to read. The pages load quickly and they are directed to where they want to go without any problems. All of this gives your visitor, and potential customer a pleasant positive image of you and your business. Optimizing these components will help convert a visitor into a customer and will help to bring them back for repeat business.
A Pretty Site Means Little Without Search Engine Optimization
Search Engine Optimization is a vital component to an effective website. As we have discussed, a website must be found by consumers for it to have a chance to be effective.
Consumers regularly utilize SEO to find things. Individual search engines have become incredibly popular because they have a vast directory. They also utilize other techniques to bring visitors to the right website.
Many search engines have both a local SEO, which is a 321 Web Marketing specialty, and a general SEO.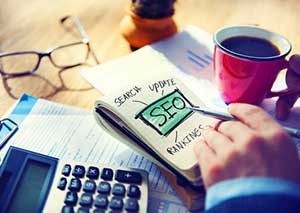 A local SEO will generate from the search criteria, a list of businesses which exist in the consumer's local area. Your business will increase in profits dramatically, if they have a strong local presence. A good SEO can help build your local business.
A strong local market is vitally important for the success of a business. This is an area in which 321 Web Marketing is particularly proficient in helping a new business. We have a unique process that can greatly improve a new businesses local popularity. After a local market is established 321 Web Marketing can help your business expand into other areas.
Essential Keyword Research
Search engines utilize keywords to organize and collate data, which in turn allows them to generate lists of business that meet the consumer's search criteria. This means that when you present your business to the search engine's database, you need to have strong, descriptive keywords that will draw people to your business.
Good strong keywords are essential to the life of your business. For example; a plumber in Reno, Nevada may use the keywords "Plumber, Reno, Nevada." These would help drive local business to their website.
Many businesses utilize the same basic keywords. This makes them competitive in nature. General keywords that utilize services and geographic areas, such as the previous example, are utilized a great deal. This means that basic keywords can translate into profit. It can also translate into competition.
Beating the search engine competition is done by getting your business to the top of the resutls list. Most consumers visit the business that is number one on the results list, and they visit others in a descending order. This makes it clear that your business needs to be at the top of the list to maximize visitors and potential profit.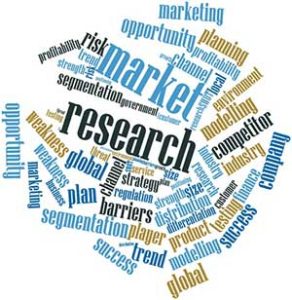 As a business owner you should research your competition. Your accounting business may offer something that they do not. If this is the case then you can utilize this difference. Using a keyword that corresponds to the difference could place you at the top of the list, or at least a list. You should also utilize the common words for your business, as they always exist. The research can help you increase profits.
You should also employ analytics on your website. This can help you to discover keywords that you may have overlooked. This data can be difficult to understand, so it could be profitable for you to employ someone who can translate this data for you.
Maintaining your website is something that new business owners often overlook. It is important for your website to be up to date, free from problems that are caused by online threats and that they maintain their professional and aesthetic appeal.
Routine And Emergency Website Maintenance
Even the very best website can crash or develop problems. If this occurs, then you could be losing money. Consumers do not often return to websites where they encountered difficulties. It is also important to remember that search engines, such as Google will penalize a website that is having difficulties by dropping them on the search results list.
It is essential to maintain an effective and profitable website. So, you need to regularly update it and maintain it.
Regardless of your personal opinion of social media, it has been proven as an outreach tool for business all over the world. Actively maintaining a link between your website and social media outlets can increase website traffic dramatically. You also need to nurture an online Social Media presence.
Power In Social Media Marketing
It takes time to establish an online Social Media presence. However, any new business should invest the time and effort that it takes to nurture a Social Media presence on all social platforms. Social Medias can be effectively utilized for marketing.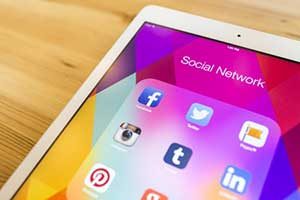 Marketing on Social Media is not the same as any other kind of marketing. It is however effective, and can be utilized to increase they online presence of your business. It takes time to develop a good Social Media strategy that is effective for your company, but it is a low-cost method of marketing that should not be ignored.
In addition to search engine directories there are also independent directories that you should utilize. Online directories are constantly changing and new ones appear all the time. Keeping up can be difficult and time consuming. However, it is worth the effort to maintain a positive presence in all relevant directories. This means, if you feel that you as a new business owner cannot maintain this presence then, you should consider hiring a company that can help you with this endeavor.
The Importance Of Online Reviews
Word of mouth or recommendations is just as alive on the internet as it ever was in person. These online recommendations come in the form of reviews. Reviews are extremely important to your business. They have a positive effect on your SEO, your ranking on the search list and they add credibility to your company.
Online reviews are essential to the effectiveness of your website and the life of your company. You want and need reviews.
You should seek a review from any satisfied customer that you have. A good review can positively affect your company on many levels.
You want to have a lot of positive reviews. A company can never have too many positive reviews. They help offset the occasional negative or neutral review, and consumers are more inclined to purchase from a company that has proven to others that it can deliver.
A new business owner, or rather, any business owner should invest in digital marketing. Digital marketing is more than just making a website and maintaining it. Digital marketing utilizes all forms of digital platforms to advertise your business. This allows you to reach more potential customers than any other type of marketing. It is a safe marketing investment and has high return rates.
Digital Marketing Is Worth Its Weight In Gold
Digital marketing is another area in which 321 Web Marketing excels. We utilize a large network to maximize our digital marketing strategy. Our strategy is to make your business visible to anyone who might be in need of your services. Digital marketing is an area in which you should, as a new business owner, confidently invest a large portion of your marketing budget.
The introduction of the internet and internet marketing has opened up the world. Your business can be a part of that world, but for that to happen you need to offer your services in more than just English. Multilingual marketing is the best way to open up new markets around the world.
In addition to world markets you should look into tapping the Hispanic market here at home. Offering your services in Spanish is almost a no-brainer for new business owners. To not offer your services in Spanish is literally missing out on a huge marketplace. The Spanish speaking population of the United States has representatives in nearly every community and is growing quickly.
By offering your services in Spanish you open up your business to an entire population right in your own community that might otherwise be overlooked and untapped. It is good business to offer your business in Spanish.
Internet marketing with all of its components is essential for new businesses to make a profit and grow in today's society. Without internet marketing a new business will not have the ability to remain competitive.
We Can Help Your Business Thrive
This is where 321 Web Marketing can help. We offer a comprehensive web based marketing strategy that we guarantee will boost your company's credibility, increase sales by increasing your customer base and get your company seen.
We tailor our services to you and your business, because not everyone is the same so, not every strategy is the same. We guarantee that you will be satisfied with our efforts.
If you are ready to enter the arena of web marketing and take your accounting business to the next level then, give us a call or contact us online. We will be happy to discuss marketing strategies with you and help you to achieve your business goals.