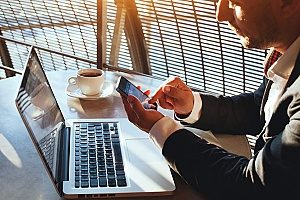 There are many factors to consider when developing an attorney web marketing campaign, and a variety techniques to use to ensure that the plan is successful. Digital marketing for law firms can include SEO keyword research, content marketing, and other easily-recognizable marketing tactics. It can also consist of good web design and a strong social media presence. In the best plans, each tactic is used strategically to create a comprehensive and effective marketing strategy. Here are several critical strategies to consider when creating an attorney web marketing plan and how they can help your law firm grow.
Keyword Research
Search engine optimization, or SEO, involves researching frequently-searched keywords and placing them in strategic locations throughout your website, such as the headlines and blog posts. When people type these keywords into search engines, the search engine will be able to easily find your website and display it as a result for that query. Sites that rank higher on search result pages typically receive more web traffic than those that do not. This is because most web users consider the first result to be the most relevant and trustworthy and the first page of results to be the most likely to contain the information they seek. Ranking highly in search results gains your firm both credibility and visibility, making SEO an important attorney web marketing tool.
Content Marketing
It's important that your website contain blog posts and service pages that help potential clients understand what you offer and the expertise behind your services. Not only do these features provide your firm with the perfect opportunity to insert SEO keywords into your website, they also help boost your credibility and position your law firm as a leader within the industry. Readers are far more likely to trust a firm that provides them with accurate, helpful information that they find useful. This type of content demonstrates that your firm understands the modern legal landscape and has the ability to generate positive results for them when they need legal services.
Web Design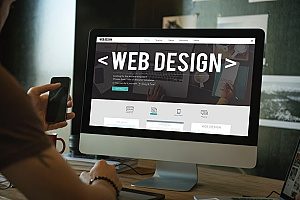 We've often been told not to judge a book by its cover, but people do tend to judge websites by their design. Your site should be easy to navigate, with clear menus that tell users where to find specific information and calls to action that encourage them to get in touch with your firm for more information. An elegant and uncluttered website design serves several purposes. First, it provides visitors with a pleasant viewing experience. If they are able to easily navigate your site and find useful information, they are more likely to spend time getting to know your law firm and how it can help them with legal matters. In addition, people typically view modern-looking websites as a sign that the company behind the site is also modern and up to date on the latest trends and news, rather than stuck in a previous era or way of conducting business. Finally, search engines rank sites that contain clear navigation higher than those that do not, as these sites are easier for both search engines and web users to find.
Email Newsletters
Email newsletters are an excellent attorney web marketing technique to build brand awareness and recognition. People who receive your emails are likely to continually keep your law firm in mind, and because they are more likely to become a client of a brand they recognize than one they do not, it's probable that they would contact your firm first for legal advice. In addition, email newsletters can be customized according to a client's specific needs, showing that your firm pays attention to the client's needs and prioritizes providing the best service possible. Emails are easy to share, allowing subscribers to send information to a friend who may, on the recommendation of a trusted person in their life, become a client as well.
Strong Social Media Presence
Similarly, social media marketing can help your firm gain visibility and brand loyalty. People spend a significant amount of time on social media accounts, and they are likely to remember a brand that they have seen several times while browsing Twitter or Facebook. Social media allows your brand to interact with other users, providing insights and information in a way that many law firms fail to fully utilize. This interaction humanizes your brand, showing that you truly care about the needs of others and are willing to help out. This connection inspires brand loyalty, prompting other social media users to familiarize themselves with your offerings and get in touch with your firm if they need legal help.
The Benefits of Attorney Web Marketing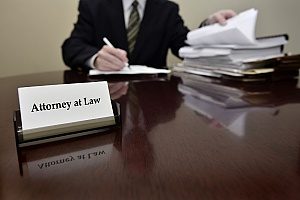 Proper web marketing can bring your law firm a wide range of benefits. Good SEO practices can help your site rank higher in search results, prompting more traffic from web users. Social media marketing can also help you gain more visitors, and both have the potential to make your firm more visible to others. In addition, attorney web marketing can bring more convertible leads. The people who see your site in search results or read your content in an email have already expressed interest in your services and are more likely to become clients than people who happen to see an ad for your firm on TV or on the sidebar of a different website. Attorney web marketing provides more targeted placement of your content and message, making it a worthy investment of your marketing dollars.
Working with a Digital Marketing Agency
Speak with a digital marketing agency for law firms for more information and to schedule a free consultation. 321 Web Marketing has years of experience in creating comprehensive marketing plans for a wide variety of local and national clients. Each plan is customized based on the client's geographic area, ideal customer, competition, and overall goals. The agency's marketing plans are also customized according to the different methods of marketing, such as SEO, email marketing, and social media, that will provide the best return for clients. These plans are designed to provide clients with a steady stream of qualified leads within six months of launch, and 321 Web Marketing's team of skilled marketers continues to monitor each campaign to determine how they can be made more effective.