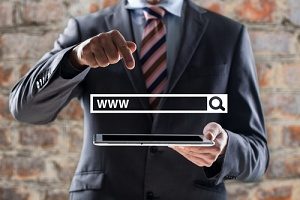 Consumers are constantly bombarded with advertisements during their commutes, when they read magazines, and while watching TV. However, many of these ads fail to make an impact. People view them passively, while they are trying to get from one place to another or simply relax. In addition, targeting these ads to the right audience can be difficult. Instead of relying on traditional methods, law firms should turn to digital marketing. In the hands of a high-quality law firm marketing agency, digital marketing techniques like law firm SEO and link building can increase revenue by targeting the right audience while they're already looking for legal services.
The Basics of Digital Marketing
Digital marketing is any form of marketing or advertising that exists online. It typically involves a series of tools that are unique to the online world, such as collecting data related to how long people spend viewing a particular web page. Tactics include creating content that attracts readers and encourages people to make a purchase, interacting with potential clients on social media, sending out email newsletters, and search engine optimization, or SEO.
SEO is a particularly powerful digital marketing tool. To put SEO into practice, law firm marketing agencies research keywords that relate to their clients' services and that web users typically type in when searching for similar services. Then, the best keywords can be inserted into the client's website in the content, headers, title tags, meta descriptions, and more. Placing keywords in these locations makes it easier for search engines to discover and display these web pages. Search engines then match those keywords up to search queries and display relevant matches to web users.
The higher a website ranks on a search engine results page, the better. Most web users do not click past the first page of search results, as they typically trust that the best content will be on the first page. In addition, they generally consider the first result the be the most relevant and credible. Good SEO will boost search engine results rankings, driving traffic by encouraging web users to trust your site. SEO also increases the quality of the leads you receive. People are not likely to see your law firm's web page if they are searching for something that your firm does not offer. However, if your firm specializes in immigration law, and a web user searches for the phrase "immigration lawyers in City," good SEO will ensure that your website appears in their search results. Instead of trying to sell your services to people who may or may not be interested, SEO targets the specific audience that is most likely to find your content useful and in turn, ultimately become clients.
Link Building and Law Firm SEO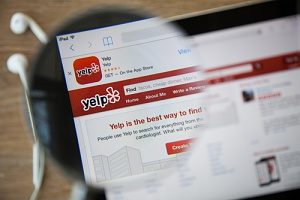 Link building is an important element of SEO. The technique involves placing a client's website links, or requesting that links be placed, on various websites. These sites could be blogs, newspaper articles, and online directories like Yelp. Some links can include text informing readers of your law firm's name, address, and phone number, while others may simply include the link within the context of a story. The links can be placed independently, such as when a law firm marketing agency creates a Google Business page for your firm or updates its information on Yelp. The agency can also send press releases and make requests for relevant websites to include links to your own site in their content.
In all of these situations, external links help Google's algorithms rank sites for various keywords. They show that your site is considered a credible one by other people who are not connected to your firm and signal that other web users would likely find the content helpful.
Aside from better recognition from Google and higher search engine results page rankings, link building can attract a wider target audience. People who may find your services useful might not always type in the right keywords to help them find your website. Without link building, they would miss out on the opportunity to learn more on your firm. However, if a favorite blog or newspaper mentions your firm, those readers will now be aware of your services. Link building helps turn the audiences of trusted publications and websites into your audience, increasing your reach.
These audience members are also more likely to find your content useful. If they are reading a blog or other content that focuses on legal services, it is likely that they will value your law firm's services. Link building, like other SEO techniques, brings your law firm to the attention of the right people while they're already collecting research to make their purchasing decisions.
Link building can also increase brand recognition. With a wider reach, people are more likely to see your firm mentioned again and again. This helps them become more familiar with your brand through repeated exposure. Readers who understand what your brand stands for and consider it a reputable one are more likely to engage your services than a brand they have never heard about before, increasing your client base and driving revenue.
All of these benefits roll up into one major boost: increased web traffic. With more potential clients finding your website each day, your law firm has more chances of finding its next client. Ensuring that your website is beautifully designed and easy to navigate helps these new readers find exactly what they're seeking and helps instill confidence in your firm's ability to handle their legal needs. Once the right client arrives to your doorstep, it's important to make sure that your website helps seal the deal.
Working with a Law Firm Marketing Agency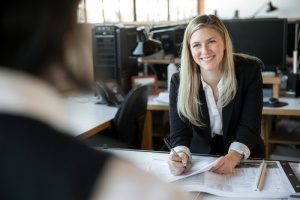 Speak to a law firm marketing agency for more information about digital marketing and to schedule a free consultation to discuss your link building program. 321 Web Marketing develops custom digital marketing campaigns for law firms by evaluating each client's competition, current marketing strategies, ideal client base, and more. These plans are designed to attract a steady stream of qualified leads within six months of launch. 321 Web Marketing monitors the data collected after each campaign is launched, using it to make changes to the plan to maximize leads and revenue for its clients.