Social media is no longer just for sharing cute photos of cats and summer vacations anymore. Social media is increasingly becoming a powerful component of top-tier service industry marketing strategies and for good reason. With the ability to engage with local viewers who are already interested in your company and the services you provide, social media can be a vital force in your online marketing strategy. However, social media for dentists requires more that the skill of choosing the perfect filter for photos, or using a catchy hashtag. There are an abundance of dos and do nots than can make or break your social media campaign. With that in mind, brush up on a few in each category so that you can start leveraging social media to win patients and grow your practice today!
Social Media For Dentists: Do Nots
Do Not Fail to Create a Social Media Strategy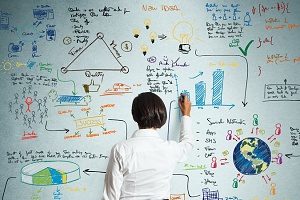 It is not possible to "just wing it" when it comes to social media. There is so much to research and consider, from which hashtags, images and content to use, to which social media platforms to employ. It is also important to set goals, like reaching a particular audience and sending a specific message, so you know how to measure the success of your social media campaign. Determining the right KPIs for your dental marketing campaign (see below) can help you save time and get far more effective results than merely posting at random.
Do Not Respond Negatively to Bad Feedback
Nobody likes being told that they are doing a bad job, but when you operate a business, negative reviews are a given. Lashing out at people who leave bad reviews or comments on your social media pages makes your practice seem immature and difficult to work with. At the same time, keep in mind that ignoring the negative reviews altogether shows a lack of concern for your patients' experiences. Responding to negative content, maturely and compassionately, while difficult, shows that you really do care and want to improve your business in the future.
Do Not Spam People
Nobody likes getting junk mail, and the same is true for online content. Posting incessantly, tagging (random) people in content in which they have shown no interest, and posting links to your website in irrelevant conversations, all make your brand look pushy, out of touch, and greedy. However, spamming also does not work. Rather than showing that you are intentional about your relationships with your clientele, spamming people shows that you are merely concerned with marketing at people and growing your business than helping other people improve their dental health. That is no way to earn their attention, trust, or business.
Do Not Buy Followers
While it may be tempting to buy followers in an effort to look more influential, this strategy is one that never works well. These followers typically do not interact with your content and often consist of spam accounts, businesses selling questionable products, and other companies your dental practice likely does not want to keep around. Taking a shortcut like this also puts the integrity of your practice at risk — if you are willing to cut corners with your follower count, what other corners might you be willing to cut in regards to your overall dental practice? Focus on generating a strong following organically by posting engaging, relevant dental-related content instead.
Do Not Skip Using Data Analytics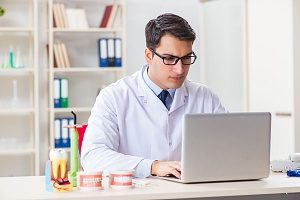 Your social media strategy is only as good as its analytics. In order to truly improve, your dental practice should never simply implement a social media marketing campaign and then ignore it. Tracking data can provide you with a trove of information that can be used to upgrade everything from your marketing plan to your services, making your content more relevant and your strategy more effective. If you are unsure how to use social media analytics, consult a digital marketing agency…but do not let all that invaluable data go to waste!
Social Media For Dentists: The Dos
Do Establish a Target Audience
Not everyone uses every type of social media platform. For example, women are more likely to use Instagram than men, while Instagram users (in general) tend to live in more urban areas. Twitter users, on the other hand, typically command higher paying jobs and thus have higher salaries. This information can be vital to your dental social media marketing strategy because it tells you where your ideal audience tends to spend its time online. This can save your practice both time and money by posting only to the most relevant social media channels and times of day.
Do Post Engaging Content
People go on social media to be entertained, even if they are viewing marketing content. Post blog posts, videos, contests, surveys, and questions with which your audience can interact. Doing so not only holds your followers' attention while you provide valuable information, it also helps you position yourself as a knowledgeable source. This in turn will make your audience feel more confident in your practice's ability to provide the dental results they need, easing any potential resistance to becoming a lifetime client.
Do Set KPIs For Your Social Media Campaign
Setting KPIs for your dental marketing campaign, (marketing-speak for "key performance indicators"), gives your dental practice a yardstick by which it can measure its progress. Setting them for your social media strategy helps show what is working and what is not, providing you with more information about what your audience prefers to see and who is viewing your content in the first place. For example, you may choose to track the number of new patients you receive as a result of social media posts, or measure fluctuations in your follower count to determine what social media strategies are most effective.
Do Adjust Campaigns Based on Prior Data
Tracking essential KPIs can also help you adjust your campaigns by providing valuable data on your campaign. If a series of short, educational Instagram videos receives a high volume of comments and likes, for example, it would likely be worth the time to create similar posts in the future since people seem to enjoy them. Understanding what your followers enjoy seeing and talking about can help you focus on creating content that is most applicable and relevant to them, showing that you understand their needs and that more importantly, they need your services.
Do Interact With Other Users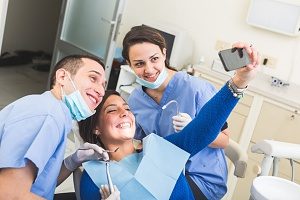 Social media for dentists has the unique benefit of making it easier than ever to interact with your potential patients, so do not ignore this opportunity. Interacting with people by providing them with helpful information, sharing posts, and otherwise keeping in touch humanizes your brand. This can lead to increased brand loyalty, as people will feel like your practice truly cares about them as the individuals that they are, rather than just another client. This can be particularly effective for smaller dental practices marketing to a local audience online.
Work With A Professional Social Media Marketer
Interested in learning more about social media for dentists? The web marketing experts at 321 Web Marketing can help you develop a dental marketing campaign that avoids pitfalls and capitalizes on the critical elements of a successful social marketing campaign. By working to understand your goals, practice, target audience, competition, and local area, our marketers will create a customized marketing plan that meets all of your goals and helps you grow.
Once launched, 321 Web Marketing will monitor each of your marketing campaigns, making any adjustments necessary to provide you with a steady stream of qualified leads within six months or less. For more information or to receive a free social media marketing evaluation, contact us today!
UPDATED: May 8, 2019