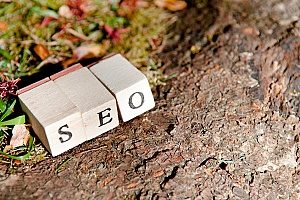 Generating qualified leads is a main objective for most insurance agencies who have taken to the web. There are two main types of leads that businesses use to gain traffic and grow their business: paid and organic. Paid traffic includes strategies like Pay Per Click (PPC) campaigns which are derived from ads found on the search engine results page (SERP). While Google Adwords is the most common source of PPC campaigns, businesses can also run them on other platforms such as Facebook and Instagram.
Organic traffic can come from numerous other sources, such as search engines, word of mouth, or offline marketing. This type of traffic comes to you naturally and does not cost your business a dime. However, growing your business with organic traffic can take considerably more work as you must perform the research and implement new strategies yourself. Organic SEO is one of the best ways to attract customers who are looking for the products or services that you offer. With organic SEO, people who live in the same area as you can easily locate your business based on certain keywords and key phrases that describe your business and industry.
Defining Organic SEO
Organic search engine optimization, otherwise known as organic SEO, refers to a series of techniques that can help your business achieve a higher ranking on the search engine results page naturally. There are a number of techniques used in organic SEO, such as keyword analysis, link building, and writing high-quality content. Organic SEO can be achieved by properly optimizing a website with relevant content, incorporating tag attributes such as meta tags, and publishing links that point to your content. While there is no one way to implement organic SEO into your marketing campaign, it is best to get assistance from a knowledgeable insurance marketing agency to ensure you are on the right track.
With organic SEO, you can improve traffic to your website and make your business more prominent in the SERPs. Unlike pay per click advertising, organic search results are free. However, getting your business link to the top of the search engine results page is no easy task. Often times, the benefits of organic SEO are seen long after the initial work has been completed. However, the results of organic SEO can be maintained unlike paid advertising which removes you from the search engine listings after you cease payments.
Steps for an Effective Organic SEO Campaign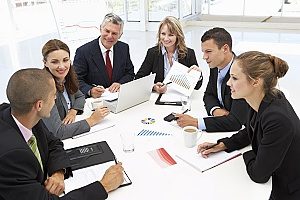 When creating an effective organic SEO campaign, it is important to perform extensive keyword research. Keywords are words that a visitor is likely to type into the search engine when searching for information, a product, or service. When choosing keywords, you do not want to be too generic but you also do not want to narrow in on your niche too much. It is a good idea to find a unique approach towards your business so that you stand out amongst the competition.
Next, you will want to focus on the copywriting aspect of your website. Create original, interesting content that people will want to read and link to the keywords that you have chosen. When a web user types in the keyword, your website may get hits from the SERPs. Finally, you will want to put effort into the link building. Building links is especially important when you are a new business as links are a good way to build up traffic. Look for websites and blogs that offer similar information to yours and place links accordingly. When a visitor clicks on one of your links, they will be directed to your site.
Increasing Lead Generation
If your insurance agency is not yet using the power of organic search engine optimization, you are missing out on an incredible tool. Organic SEO has the ability to steadily attract visitors to your website, meaning more and more traffic over time. With more traffic comes the possibility of more leads which can result in bigger profits and growth for your business. No matter how familiar you are with marketing, organic SEO is one strategy that your insurance agency cannot afford to ignore.
You may think that you are growing your business by investing in paid ads that help your business name appear on the search engines. Unfortunately, statistics show that about 70 percent of visitors ignore ads in the SERPs. The good news is that you do not have to pay a lot of money to get results. Although SEO can be complex, using it correctly can provide you with incredible results that last. Of course, you are going to need assistance navigating the complicated field of organic SEO. To learn more about how organic search engine optimization works or to schedule a free consultation, contact a professional insurance marketing agency today.