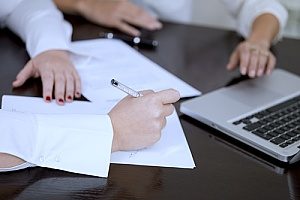 Creating content for your law firm marketing plan doesn't have to be all blog posts and FAQ pages. Writing detailed, engaging case studies that showcase your previous work can be a fresh take that still allows your firm to gain new clients and use SEO to its fullest potential. Case studies can help build trust, increase online visibility, and provide your clients with information about how your firm operates to help them make the best decision for their needs. Here's how case studies can benefit your law firm and how a law firm marketing agency creates the most effective posts possible.
Benefits of Case Studies for a Law Firm Marketing Strategy
Case studies offer your law firm the chance to stand out in a crowded field. By writing about your previous experiences in various areas of law, your firm will increase client trust in your brand. Most people do not leave reviews for legal services. Instead, demonstrate your firm's ability to handle cases by explaining how your firm has successfully resolved cases for clients. Showing concrete results helps new clients put their trust in your firm, as they will have evidence that your firm is reliable and knowledgeable regarding their case.
Case studies can also provide answers to client questions before they even get in touch for more information. They show how your firm goes about collecting information, what evidence is useful in particular situations, and what steps it takes to generate results. While new clients may still want to schedule a consultation for their specific case's questions, they will be able to determine whether your law firm is a good fit for them by reading detailed information about how your firm handles cases and feel confident that your firm will be best able to handle their needs.
Like all types of content, case studies can increase your visibility. SEO keywords can easily be inserted throughout to help search engines find your website and display it to web users. With good SEO techniques as a part of your law firm marketing strategy, your website can appear towards the top of search results, and since most people do not click past the first page of results, this placement is critical for gaining new traffic. In addition, well-written case studies may be shared throughout your industry as examples of strong work, helping your firm become known as an industry leader and gain even more visibility.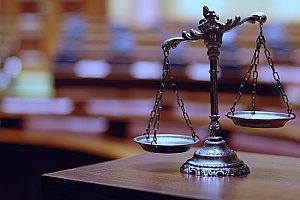 All of the work put into crafting the perfect case study comes down to one thing: attracting new clients. People who trust your law firm, can gain new information about it, and find it easily are more likely to consider your firm a professional and reliable option for their legal needs. Case studies put all of these benefits together to help show potential clients everything your law firm can do for them by explaining what it has done for people in similar situations in the past, with detailed information about how the firm will be able to reach a successful conclusion for them.
How to Write a Case Study for Your Law Firm Website
Writing a case study can take more work than writing a simple blog post, but the effort is worth the reward. First, select the right topic for your discussion. Consider what skills you would like to highlight and which cases are most relevant to the majority of your clients. This shows that your law firm understands the specific needs that clients may have and how to use its knowledge of the industry to help them succeed. If your firm focuses on small businesses, writing about a common issue many may face — such as human resources disputes — will be far more valuable than discussing an interesting but rare case that may not apply to the majority of business owners.
Next, collect information for your study. Hard facts that show the entire story from start to finish — from initial problem to fantastic result — are crucial. These are what new clients will rely on to understand the situation and decide whether they connect with your firm's handling of cases like theirs. What did the client in the case study need? What steps were taken to solve those pain points? What was the ultimate solution, and how did it save the client time, money, and stress? Facts speak more strongly than any opinion, so make facts the focal point of your study.
When it comes to writing your case study, ensure that all of the information is presented in an engaging and appealing manner. A memorable case study will stay with your potential clients long after they are finished reading, helping your firm stand out. Streamline the story to include only the most important details, and be careful of over-editorializing, or inserting opinions into the piece. Your successes should speak for themselves, so let the readers come to their own conclusions. Describe what may have happened if your client had been unable to win their case and how your firm saved the day by using action verbs, writing in the active voice, and injecting some excitement into your story.
Finally, consider the presentation of your case study. Give it an interesting title that explains what your firm accomplished. Break up the text with headings and subheadings to give readers the ability to easily skim the piece for the information they find most useful. Using graphs, photos, and even video when possible can help highlight particularly important facts about the case and how your firm was able to help. Visually appealing documents are also generally considered more professional than simple documents, as they show that your firm cares about its reputation and appearance.
Speak With a Law Firm Marketing Agency About Case Studies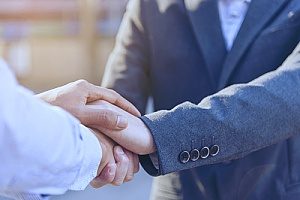 Speak to a professional law firm marketing agency for more information about case study content marketing and to schedule a free consultation. 321 Web Marketing can create case studies that are engaging, informative, and effective in helping your firm gain new clients. The agency is also able to create custom law firm marketing plans that include social media, email, SEO, and more. 321 Web Marketing monitors each campaign after it is launched to make any updates necessary to ensure its success.