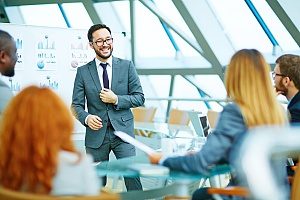 Big or small, if you own a business you need web marketing services. Web marketing is the most effective way to increase traffic to your website, develop a targeted audience, and generate new leads that create big profits. Of course, not all web marketing services are created equal. If you own a business in Northern Virginia, you will want to find a local web marketing agency dedicated to your growth and long-term success. Learn more about web marketing services and what exactly they consist of.
Content Marketing
Content marketing can be highly beneficial for all types of businesses. This is because content marketing provides information to the search engines about what your website is about, allowing you to rank higher in the search engines for the given topic. However, the success of your content marketing efforts will depend highly on the quality of the content and the quantity in which you post. It is best to maintain a posting schedule that will attract visitors to your site again and again.
Content marketing can provide a wide range of benefits to businesses. First, it has the ability to establish and maintain positive brand identity. When you develop a brand that can be trusted and is easily recognized, your audience is more likely to connect and eventually make a purchase. Content marketing also allows businesses to become an authority in their chosen industry. Position yourself as a leader or expert in the minds of your customers. The creation of interesting and engaging content can also help businesses generate more website traffic without having to make a huge investment.
Search Engine Optimization
Search engine optimization, or SEO, can be a real game changer for businesses who seek out new customers online. With the use of targeted keywords and optimized web pages and content, your website can rank higher for specific topics and keywords. There are a number of components involved in SEO, starting with some basic research. If you do not already have an established niche, you will want to find one now. With a clear niche in mind, you can more effectively improve your odds of competing with larger or more well-known companies in your industry.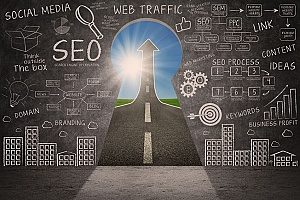 As a growing business, there are several key features of SEO you will want to cover. First you will want to create a fast and mobile friendly website as many web users now use their smartphones or tablets to access the web. Next, you will also want to perform some on-page optimization, such as enhancing the page titles and meta descriptions. Your content is one of the most important aspects of search engine optimization. By adding in certain keywords that users search for online, you can increase your odds of developing a long-term following of customers that enjoy your products or services.
Email Marketing
Email marketing is another important web marketing service. This service is best suited for businesses that want to provide updates for their consumers. Email marketing can also be useful when trying to reach a wide audience and increase prospecting tools to achieve a more spacious workplace. There is no denying that today's consumers prefer email over phone. Email is considered to be more convenient since most users have access to their email directly from their smartphone. Emails are also instant, meaning you can share important information, exclusive offers, and major discounts in a matter of minutes.
While email marketing can be a useful tool for your business, it is important to use it properly. Sending too many emails over a short period of time can have a negative impact on your business's reputation. Some studies have found that email users prefer to receive marketing emails just one time a week. If you have an email signup on your website, remember what your customers are looking for. Most people who sign up for email lists are in search of coupons, loyalty rewards, contests, company news, exclusive peeks, or product or service information.
Social Media Marketing
Social media marketing can be highly advantageous to businesses who are trying to establish their brand within a community. With social media marketing, you can maintain contact with your chosen audience or capture a new audience. Social media platforms such as Facebook, Twitter, and Instagram, make it easy to stay connected with your customers. It also makes it a breeze to respond to questions that people may have or deal with any issues that may arise. An estimated 97 percent of marketers use social media to reach their target audiences and the reason why is clear. Social media has the power to increase website traffic, raise brand awareness, build conversions, and improve communication with key audiences.
SEO-Driven Website Design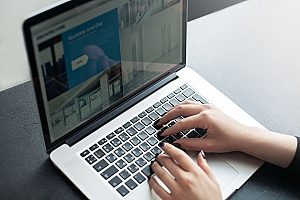 A SEO-driven website design acts as the foundation for all of these web marketing services. While you may think that website design has more to do with the look of a website rather than its use, this is not the truth. When website designs choose to integrate SEO into their design, they can draw more traffic and rank higher in the search engines. If your content is not readily accessible via an easy-to-navigate website design, you will likely find your business in a low position in the search engines.
Contact a Web Marketing Agency
From Northern Virginia SEO techniques to the growth of social media, web marketing services can help take your business where you want to be. Remember that there is no one best way to start to implement these changes. While some businesses can find great success by using one of these web marketing services, other businesses choose to use all of these strategies to attract more customers and connect with their clients. Are you ready to learn more about which web marketing services are best for your unique business? If so, then contact a local web marketing agency today to schedule a free consultation.