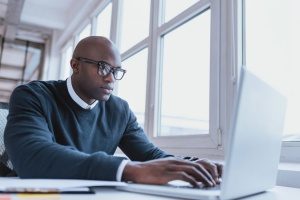 As you work diligently to improve your website's rankings, you probably spend a lot of time looking at the data. You may not understand what is causing your traffic to rise or drop at certain times or what you can do to improve your site traffic. Before you can see a major impact to the traffic of your site, you need to learn what affects website traffic. First and foremost, you need your site to rank in the search engines. Most consumers find websites using search engines like Google and Yahoo. This can be done through a good content marketing strategy.
Another major factor that can affect your website traffic is loading time. On average, a consumer spends just 30 to 40 seconds on a website before going to the next one. If your site takes too long to load, you are potentially losing valuable customers. The layout of your website is also important. If your layout is not user-friendly, customers can become frustrated with the process and simply leave your site. Finally, you need to have optimized content. Visitors to your site are likely looking for certain information and if your website is lacking this content, traffic will diminish. For help developing content marketing strategies and increasing traffic to your website, try these tips:
1. Overhaul Your Content
Quality content generation is key to driving traffic to your site. Websites that consistently generate new, original traffic can create a steady increase in organic search results from the search engines. In addition to writing your own content or hiring someone to do it for you, consider asking other professionals in your field to write a guest post for your site. Performing an exchange of posts can help draw traffic to each other's' sites which can be mutually beneficial.
2. Try Content Dissemination
Optimizing your website can be a long and complex road. Content dissemination is designed to make it easier. In short, content dissemination is designed to save you time by posting new information about any topic to multiple blogs without having to log in to each separately. Start by creating an account on a free high RP site, then generate a feed to Google burner and add your RSS feed. There are also a number of tools that allow you to schedule your posts at fixed times and dates. This can help you save time while still getting your content published.
3. Take Advantage of SEO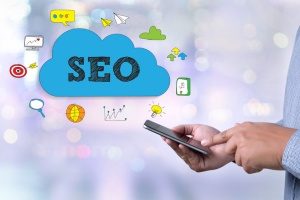 Search engine optimization (SEO) is crucial to your content marketing strategy. SEO makes it easy for both search engines and web users to find your website, thus increasing traffic. What makes SEO so useful is that it uses terms that search engine robots understand. This allows the search engines to better determine what a page is about so that it can deliver it to interested web users. Search engine optimization techniques can be used in the content you publish, as well in the website build itself. However, it is important to perform keyword research to see which keywords and phrases are best for your site.
4. Create a User-Friendly Website
The average attention span of an individual is just eight short seconds. That means you just have a small window of time to catch a web user's attention and keep them on your website. If your site is too crowded or hard to navigate, you are likely going to lose any web traffic you receive to your site. User-friendly websites combine several elements, including simple navigation, readability, and fast load times. As many users now favor their cell phones over computers, mobile optimization is also a must.
5. Get on Social Media
Some businesses continue to shy away from social media. However, the results that social media can offer to a company are unsurpassed. After creating content on your website, be sure to share it right away on Facebook, YouTube, Instagram, or one of many other popular social media platforms. If possible, share on all of them. As millions of people use these websites daily, you can catch the attention of a larger audience with minimal effort. With a simple click of a button your targeted audience can be taken to your website which ultimately increases your traffic.
6. Post During Peak Hours
Speaking of social media, you will want to take advantage of peak hours when posting news and other content. For Facebook, peak hours include the weekends between 12 and 1 PM, Wednesdays between 3 and 4 PM, and Thursdays and Fridays between 1 and 4 PM. If you are on Twitter, consider posting Mondays through Fridays from 12 to 3 PM and on Wednesdays between 5 and 6 PM. Instagram users can post anytime between Monday and Thursday with good results but should avoid the hour between 3 and 4 PM when traffic is at its lowest.
7. Build an Email List
This tip is an oldie but still a goodie. Building an email list can still get you amazing results if you do it right. For every dollar you spend on email marketing, you can get an average return on investment of $44. With all of your competitors listed on the search engines, you may find that your target audience is not always clicking to your site. However, email marketing results in a much larger rate of traffic conversion. In one case, email traffic through good content marketing outperformed radio advertising, display advertising, event marketing, and social media marketing combined.
Contact a Digital Marketing Firm to Get Started
As a business that is new to the world of online marketing, increasing traffic to your website can be a challenging endeavor. With so much information on the web you may not know where to start or what methods will get you the best results. Instead of going it alone, allow an experienced digital marketing agency to guide you in the right direction. A digital marketing professional can evaluate your current techniques and help you establish new ones, such as content marketing. Learn more about ways to increase your website traffic by contacting 321 Web Marketing.