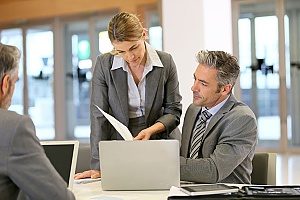 Short for business to business, B2B consists of marketing products or services from one business to another. Companies involved in B2B often aim to maintain long-term relationships which typically results in lengthier sales processes that what are involved with business-to-consumer relationships (B2C). While developing a B2B marketing plan can provide crucial benefits, the process is not as easy as it sounds. With the help of a digital marketing agency, you can create an effective digital marketing plan that will help your business grow and succeed.
What is a B2B Marketing Plan?
Business to business relationships can be invaluable for companies of all sizes. Think about it. If you needed to purchase new computers for your 200 office employees, would you send someone to Best Buy to make the purchase? No, you would not. Large transactions such as these require smart financial planning to prevent going over budget. With business to business marketing, you can purchase those computers from another company, often at a discount. Building these valuable relationships with other businesses can help guarantee long-lasting customers which are a major goal for most companies, both big and small.
The business to business market is the largest among all markets, even exceeding the consumer market in terms of dollar value. There are several main types of customers that are generally marketed to with B2B. Marketers generally focus on marketing to companies that use their products, such as construction companies, as well as government agencies, institutions like schools and hospitals, and companies that resell goods to wholesalers and brokers. By researching and understanding the needs of their customers, B2B marketers can effectively promote their product or service. This helps to drive customers to the product resulting in lasting relationships and larger profits.
How to Create a B2B Marketing Plan
When developing a B2B marketing plan, know that there is no one-size-fits-all approach. It is important to develop a strategy based on your unique business and product to help ensure a successful campaign. With your business goals in mind, there are several important elements you will want to consider, including:
Competitive Analysis: Knowing how your competitors perform can be invaluable when trying to gain the upper hand in B2B marketing. Do your research to gain insight about your competitors' most effective strategies and alter your existing plan to take advantage of this information.
Brand Messaging: Creating positive brand messages is important from the get-go. Until you are able to develop a brand message that really speaks volumes to your company, other businesses will not be able to clearly identify your strengths. Once you have developed brand messages, take the time to distribute them to both your online and offline audiences.
Digital Strategies: In today's technological world, more and more businesses are relying on the internet to market themselves. There are a number of digital strategies businesses can adopt, such as PPC campaigns and the development of an innovative company website. Use these digital tools to your advantage.
Analytics and Measurement: Creating an effective B2B marketing plan is only the first step. You must also aim to improve your plan over time, making changes if necessary to enhance your performance and fill in any performance gaps found. As marketing is always changing, you must find ways to remain updated.
There are a number of tactics that businesses can use to employ their B2B marketing plan. However, first marketers must understand several critical components. First, focus on the product or service itself. Do not simply aim to sell a product, but rather focus on the quality of the products or services you provide. Also take note of any cost-saving or revenue-producing qualities that your product could offer to other businesses. When dealing with B2B, remember that your customers are trained professionals who desire a good product and know how to find it.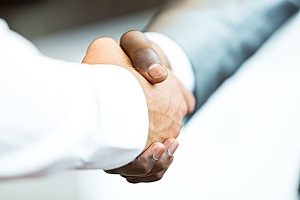 Next, consider your target market. Most B2B marketers find success by focusing on small niche industries. By providing specialized products or services to businesses in need of these hard-to-find items, you can rest assured that they will be willing to pay more to get what they need. However, it is still up to the marketer to convince the business to buy their product. That is where top-tier promotions and customer service comes into play. Experienced marketers are able to sell their products at a greater value when they know how to market properly.
As a business, you not only want to be able to promote your product or service, but you want to be an expert in your field. Learn all there is to know about your niche and specialized areas before trying to market and advertise it to someone else. Once you fully understand your field, you will also have the knowledge needed to promote your product in the best way possible. From blogs and tradeshows to journals and word of mouth, each business is different. Know that what works for B2C marketers often do not work for B2B marketers. For example, traditional forms of media like TV and radio commercials are not often used by B2B marketers.
Contact a Professional Digital Marketing Agency
Over time, B2B marketing strategies must change and adapt. Various factors like customer behavior and technological impacts can have a drastic effect on the outcome of your B2B marketing plan. Today, modern buyers have an endless supply of information available to them at their fingertips thanks to the continuous growth of the internet. To maintain relevance in a sea of competitors, you must make yourself stand out.
There are numerous ways to market your products and services to other businesses, but know not all of them will work for you. Start small and experiment with different strategies until you find techniques that work for your unique niche. Remember to test and measure your success along the way and build your strategy over time. To learn more about creating the ideal B2B marketing plan or for assistance with the development of your plan, contact an experienced digital marketing agency today.