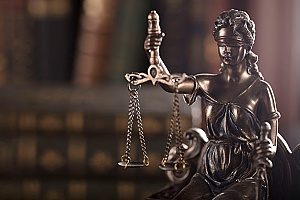 Developing a law firm marketing plan takes serious work. It's not enough to simply put together an ad and send it out into the world. Effective law firm marketing involves extensive research into the client base, competition, keywords used, and additional strategy to get results. While hiring a law firm marketing agency may be the best course of action, understanding the basics of what it takes to run a good campaign can help you contribute more meaningfully and collaborate on a marketing campaign that truly sets your law firm apart.
Why Use Law Firm Marketing
When you commit to a law firm marketing plan, you are committing to telling people everything they need to know about how your law firm will meet their needs. A marketing strategy generates interest in your firm and helps showcase it as the solution to your target audience's legal matters. It also provides your firm with a roadmap that neatly outlines your current status, goals, budget, and more.
Identify Your Target Audience
Law firm marketing helps you target your ideal client. Rather than publicate a television ad to a wide audience, law firms can spend their money on advertising that is targeted specifically towards the people who are most likely to use the firm's services. For example, you can choose to focus on people who are a certain age, type in particular keywords in a search engine bar, or sign up for a newsletter. This targeted approach helps ensure that your money is being spent on attracting qualified leads, not just any lead.
Widen Brand Awareness
Law firm marketing also helps your firm develop a strong brand presence. In a crowded field, having a recognizable brand is important. It helps differentiate your firm from the competition and also helps increase the likelihood that people will think of your brand first when they begin seeking legal help. People typically trust brands that they recognize, and this trust and recognition can help increase your client base. It may also encourage people to recommend your law firm to others who are searching for your legal expertise.
Increase Website Traffic
With a fully developed law firm marketing plan, your firm will see increases website traffic. By attracting more people to your website, you raise the chances of gaining new clients and converting leads. Thanks to audience targeting, it's likely that the people visiting your site are already interested in its content, so providing them with quality information helps ensure that they'll feel confident in your law firm's ability to help.
Creating a Law Firm Marketing Plan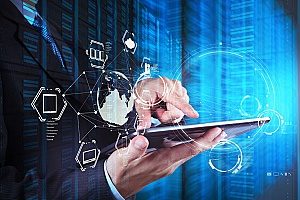 Creating a law firm marketing plan is a multi-step process. First, determine what sets your law firm apart from the competition. What services do you offer? How do you conduct business? What are the guiding principles behind those operational decisions? Answering these questions will help form the foundation of your marketing message and strategy. However, there are a few other questions to ask and areas to consider before solidifying your message.
Research Your Competition
Now that you understand your own company, it's time to expand that knowledge. The next step requires researching your target market and your competitors. List everything you know about your ideal customer, from basic demographic information like age and gender to deeper analysis about their habits, hobbies, news sources, and challenges. Once you know what your customers are like and what they need, it becomes easier to tailor your message towards that group of people. Similarly, it helps to understand your competition. What do they do well, and where are they lacking? Identify things that set your law firm apart from others and how you can position your firm as the industry expert clients need in order to succeed.
Develop Measurable Goals
Before you finally launch your campaign, consider the goals your law firm is hoping to achieve. Whether those goals are related to increasing web traffic or building a stronger client base, having measurable goals — and then doing the work to actually measure their progress — is critical. Failing to set goals means that your firm will never actually know whether a campaign is working, and poor tracking can prevent it from understanding where to make updates and changes to make those goals a reality if necessary. Instead of growing your business, your marketing strategy will simply be an extra expense unless you properly set goals and monitor their success.
Choose the Correct Media
At this point, you will have developed a message that resonates with your target audience and explains why your firm is different than others. Now, it's time to spread the word. Choose the channels through which you'll deliver that message. Your law firm marketing agency may find that your ideal client base tends to use Instagram more than Twitter and will adjust its marketing strategy accordingly. The agency may also determine that an email marketing campaign will increase leads more than a standalone social media effort. Consider where your target audience tends to spend time, then find the best ways to deliver your information through those channels.
If you've followed the steps above, your law firm will likely start seeing growth within a few months. Your message will be designed to address what your customers need and aren't getting from the competition, and it will be sent to them through the channels most likely to get their attention. The plan will also be designed to help your firm meet its goals, which ultimately pave the way for client and revenue growth in the future.
Working with a Law Firm Marketing Agency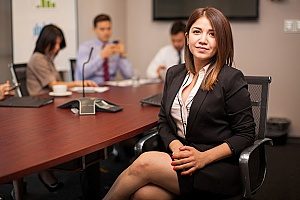 It may all sound simple, but developing a truly effective law firm marketing strategy requires the help of a professional law firm marketing agency. 321 Web Marketing has spent years developing custom plans for law firms all over the country. The agency conducts extensive research into each client's ideal customer base, competition, geographic area, and more to develop the perfect plan for them. 321 Web Marketing's team will monitor the progress of each campaign, making adjustments as necessary to ensure success, and aims to provide clients with a steady stream of leads within six months of launching a campaign.