[no_toc]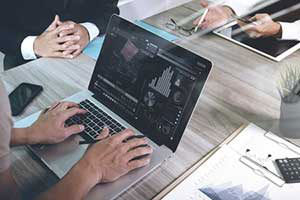 In the digital world, data is everywhere. It's easy to get lost in the weeds if you don't know what's important, and why. At 321, data is our one true love. We meticulously track the metrics that matter and report them to our clients every month in an easy-to-digest format. We give our clients the full picture, not just a selective screenshot to make us look better. With 321's commitment to superior data analytics and reporting, you can get the full accountability and vendor transparency that your business craves.
Data-Driven Decision Making
When it comes to our clients' digital success, we leave no stone unturned. Our love for scrutinizing the numbers enables us to set concrete, measurable goals for our clients. Every decision we make and campaign we undertake is based on data analytics — that's just how we operate.
You Can Only Improve the Metrics You Track – So We Track Them All!
At 321, we can analyze business and website data to give clear business updates and improve strategies. With advanced number tracking, we can measure the growth of your business to see which areas are doing well and which areas need improvement. We fully report the data analytics that we receive to our clients. We also explain to them exactly how to improve the numbers that aren't doing as well as expected so that we can improve them together.
Comprehensive Lead Tracking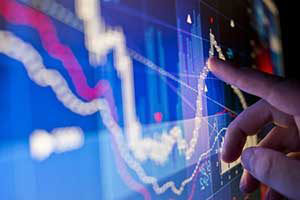 We will track everything from referring website domains to number of qualified leads. By focusing heavily on the lead tracking metrics, you will know just how your business is performing. Since business leads are among the most important metrics when it comes to data analytics, we give a detailed report on the amount of monthly leads received and what might have had an impact on the number of generated leads for the month, tying it into website metrics.
Prime Your Sales Funnel with Qualified Leads
In just 6 short months, your business can have recurring, organic leads pouring in as a result of inbound marketing. But, if you can't measure or track them, it's difficult to fully gauge the additional value your digital marketers are bringing to the table. Our advanced lead tracking system and reporting allows you to fully track all your digital leads, their relevance, and resulting conversions to make informed decisions about our performance.
Expert Data Analysis and Consulting
We offer custom monthly reporting based on key performance metrics to keep you in the loop about our campaigns and strategies. Every month, we take the time to make sure each of our clients understand last month's campaigns and results, the plans for the coming month, and the metrics we're using to evaluate our impact. At the end of the day, we take pride in the results we achieve for our clients. That's why we embrace the pressures of total transparency that other firms shrink from.
Total Control for You, Complete Accountability for Us
By allowing us to perform data analytics and reporting for your business, you are putting yourself at a peace of mind. You will rest easy knowing that all metrics provided by us will be detailed and well-communicated. Let us conduct data analysis for you so that you have more time to run your business. Call 321 Web Marketing today to have your data tracked and reported by our expert team who is ready to work with you and your company!