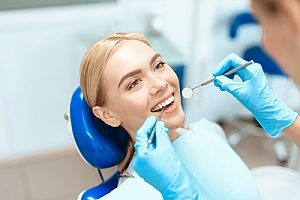 Increasing your patient reach online has gotten easier in recent years thanks to improved dental internet marketing strategies. Rather than simply placing ads on websites and social media platform, dental marketing now involves a range of strategies and techniques that are designed to promote engagement with your content and make it memorable to audiences. A dental marketing agency can use the specialized knowledge of its staff to develop a marketing plan that helps boost patient reach and revenue for your practice. Here are a few of the strategies an agency may employ to successfully spread the news about your dental practice and bring in new patients within a few months.
Dental SEO
Search engine optimization, or SEO, is a popular dental internet marketing technique. It is low cost, effective, and relatively easy to update. SEO involves placing specific keywords throughout your website so that when people type in similar keywords when searching for dentists, your website appears in the search results. Selecting keywords that are highly searched, yet require little to moderate difficulty to rank for can help your site appear higher in search results. This makes your site appear more credible, as most people tend to consider the first page of results to be the most relevant. It also drives more traffic to your site. Web users typically do not click past the first page of results, and a higher ranking can therefore be critical in maintaining a higher volume of web traffic. SEO-friendly web pages should be a top priority when developing a dental marketing plan.
Dental Content Marketing
Content marketing and SEO go hand in hand. Blog posts, service pages, frequently asked questions pages, and other content serves multiple marketing purposes that help expand your audience. First, they are the ideal location for seamlessly inserting valuable SEO keywords that can direct more people to your website each day. More content means more chances to use a range of SEO keywords, increasing the likelihood that potential patients will find your site when they search for information about dental care. Content also provides your practice with the opportunity to demonstrate its expertise within the field. Sharing your knowledge helps patients feel more confident in your dental practice's ability to care for their health and can make the experience of going to a dentist — which many people dread — a little bit easier, as they will know what to expect when they make an appointment. High-quality content shows that your practice is professional and understanding of patients' needs.
Search Engine Marketing For Dentists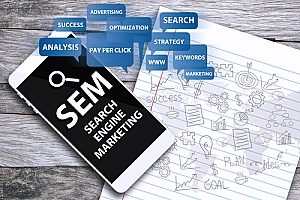 Unlike SEO, search engine marketing drives web traffic to your site through purchased advertisements. These ads appear on the top and right sides of search engine results pages and are commonly called pay-per-click ads because advertisers are charged a set fee each time the ad is clicked. Search engine marketing ensures that links to your dental practice will appear on Google shopping pages, and your ads are displayed immediately after they are created. To create a good SEM ad, a dental marketing agency will carefully research keywords to determine the best phrases to use for maximum visibility. The agency may also limit your ad to appear only in a certain geographic area and include extensions, such as click-to-call buttons, to drive web traffic from the people most likely to actually become patients. Both search engine marketing and SEO can be used in combination to attract a wider range of potential patients to your website, doing more to increase your patient base than using just one.
Dental Social Media Marketing
When using social media for dental internet marketing purposes, it's important to do more than simply post ads on these platforms. Social media can be used to hold contests, share blog posts, and interact with potential patients by providing them with helpful information about dental health. These actions help humanize your brand and increase brand loyalty and recognition, all of which contribute to potential patients' decisions about where to go for their dental health needs. Social media posts are also easily shared with people, often showing up in the news feeds of people who do not follow your accounts if a friend interacts with one of your posts. This feature can further increase your patient reach online and help a larger group of people become familiar with your brand. People typically do business with brands that are familiar and trusted, so brand recognition can be a key component of dental internet marketing.
Email Newsletters
Sending email newsletters is an excellent way to continually remind your subscribers about your dental practice. Monthly updates about services, annual exams, and the latest developments in dental health can show your patients that you care about their needs and have the expert knowledge necessary to take care of them. Placing links to articles on these topics that are published on your website within the newsletters' content can increase web traffic and encourage subscribers to spend some extra time browsing your site. Email newsletters can be highly effective, especially when they are customized. Consider segmenting your patient base according to demographic, health care needs, or interest in various services. Then, you can send email newsletters that are specifically customized to address those areas of your patients' care. This provides them with all the information they need and little that they do not, increasing the likelihood that they will continue opening your emails and reading about your practice. Patients will appreciate the extra effort and pertinent information they receive, making it more likely that your dental practice will be their choice for dental care.
Work with a Dental Marketing Agency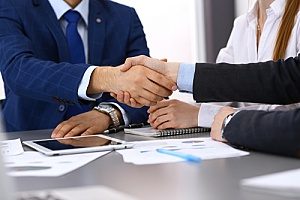 Speak to a dental marketing agency for more information and to schedule your free dental internet marketing consultation. 321 Web Marketing has years of experience in developing customized marketing plans for dental practices of all sizes. Its team of marketers uses information about each client's ideal audience, geographic area, competition, and current marketing efforts to create marketing plans that increase patient reach and boost revenue. The agency continually monitors the effectiveness of each plan, making adjustments and updates as necessary to ensure their success. 321 Web Marketing aims to provide a steady stream of qualified leads to each client within six months of launching a campaign, helping clients see the impact of their investment as quickly as possible.