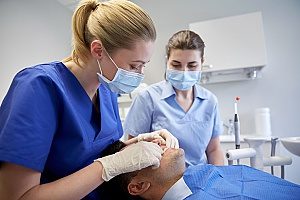 You can't talk about web marketing for dentists without discussing SEO (Search Engine Optimization). This popular technique is known for helping business in all industries gain more clients, increasing their online visibility, and grow their revenue. What's more, it's also an affordable and effective marketing tool that far too few dentists are using in their own campaigns. Avoiding SEO techniques will can your practice to miss out on adding new patients easily and reliably, so it's a smart move to incorporate it into your own marketing efforts. Here's what you can expect from hiring a dental marketing agency to handle your practice's needs in terms of web marketing for dentists.
What is SEO?
Organic SEO is the technique that helps websites appear higher in Google search results. By finding keywords people tend to use when they are seeking information about dental services and incorporating them into your website's content, you will make it easier for search engines to find those web pages when people search for the matching keywords. For example, if you found that "braces for teens" was a popular search term in your area, you could create a blog post explaining the top five mistakes parents make after getting their child braces. People who search for the term "braces for teens" would now be more likely to find your website, as the search engine will recognize that your site contains the same words as the query used.
Getting Ahead of Your Competition
Did you know? Despite the clear benefits, the vast majority of dental practices are not using SEO in their marketing strategy, instead choosing traditional marketing methods instead. These methods, including the use print, television, radio, and paid digital ads, are all losing effectiveness. Most consumers ignore these ads, considering them an annoyance and generally see them as less trustworthy than organic search results. Thus, practices that do use SEO, in sharp contrast, have a distinct advantage over their local competition. By joining the small group of dental practices that use SEO as the primary marketing method, your practice is more likely to rank higher in search results and be seen as a trustworthy, credible source of both information and health care.
Better Visibility
Dental sites that utilize professional SEO services and other digital marketing techniques for dentists also appear higher in search results than sites that do not. This visibility is important, because few people click past the first page of search results. Appearing on the first page of results can therefore generate more traffic to your website, which can ultimately lead to more patients. Increased visibility can also help people become more familiar with your brand. Building brand awareness allows people to better remember your dental practice, encouraging them to buy from a familiar name. As a result, better visibility can help foster a sense of brand loyalty that will help your practice keep current patients and gain new ones.
Higher Credibility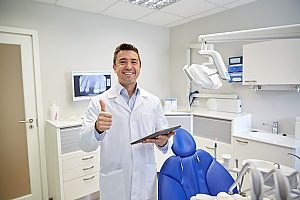 SEO also helps brands appear more credible as well. People tend to consider the first page of results to be the most useful, with the first links often perceived as the most relevant overall. As a result, many users do not look for more information past the first page of links. Thus, the higher the placement in the search results, the more likely potential patients are to feel comfortable entrusting their health care needs to your dental practice.
Increased Client Base
Optimized content can also help you increase your client base over time. People who find your site as a result of searching for related terms in search engines are more likely to be qualified leads than people who passively found you site. Moreover, potential patients who view your site as a result of typing in matching keywords are likely seeking the information that your site contains. As a result, thanks to SEO and web marketing for dentists, you can be confident that these users are actively interested in your services, making them more likely to become patients after visiting your website. Rather than spend money on ads that may not yield results, SEO allows you to use your resources to target the audience most likely to purchase your services, helping you earn back your initial investment.
Increase Engagement With Better Content
Creating dental content based on popular keywords shows readers that you understand their needs and have the knowledge necessary to be able to solve their problems. People who find the content useful are not only more likely to become clients, they are also likely to recommend your dental practice to friends who are also in need of dental services, helping your practice expand its reach and gain even more clients. Writing relevant blog posts also improves your reputation among colleagues, who may begin to consider your practice an industry leader thanks to its up to date knowledge of patients' needs.
Working with a Dental Marketing Agency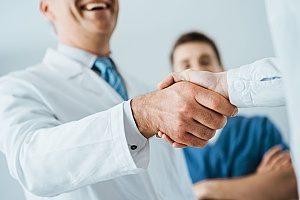 321 Web Marketing is a experienced dental marketing agency located in Fairfax, VA that creates SEO-optimized content and websites for dental practices across the country. The agency uses thorough research to determine the most valuable keywords for each client, then embeds these keywords into blog posts, headers, URLs, and other strategic locations in an effort to boost the site's rankings. Contact us today for more information about dental SEO marketing or to schedule a free consultation.
UPDATED: May 1, 2019