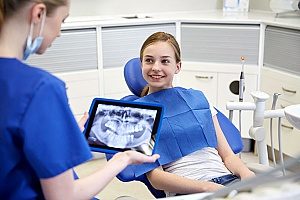 Most marketing focuses on spreading a business's message to as many people as possible over wide areas. Dental practices, however, know that their ideal client base is right in their backyards. Local marketing drills down into the surrounding area to help businesses find clients, and dental SEO marketing is the ideal way to begin speaking to those clients. With the help of a dental marketing agency, your practice can use local SEO to increase business and revenue, promote brand awareness, and become more visible in your area to show potential patients that your dental practice is the best one in the area. Here's a breakdown of how exactly local SEO works and the many benefits your practice can begin seeing by using this marketing technique.
What is Local SEO?
SEO, or search engine optimization, helps search engines find your website more easily. A dental marketing agency will conduct research into which keywords people typically use when seeking information about dental health online. The agency can then create content using those keywords in strategic places to ensure that your site appears as high up in search results as possible when web users type in those keywords. Local SEO uses those same principles to tailor your website's content, URLs, meta tags, and more to what people in your designated service area are seeking. This targeting helps showcase your website more specifically to your area, helping you gain visibility in the demographic most likely to become patients. Local SEO is an effective, affordable, and long-term marketing solution that can quickly begin paying dividends for your practice.
Increased Brand Visibility
Local dental SEO marketing is designed to increase your visibility in your area. With the right keywords, your site will appear more regularly in search results for local users, which helps familiarize them with your brand. People who see your brand more often are likely to trust it more than a brand they have never heard of before, and that increased trust makes it more likely that these people will become patients in the future. Consistently keeping your brand in front of potential patients in this manner can help your dental practice grow, as new patients will think of your practice first when it comes time for their next dental checkup.
Higher Keyword Rankings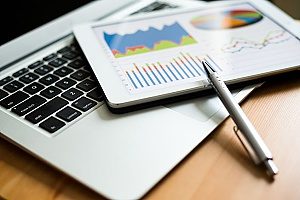 The main way that dental SEO marketing helps increase your visibility is by helping your site appear higher in search results. These rankings are important for several reasons. First, a high ranking can increase your website traffic. Most people do not click past the first page of search engine results because they trust that the most relevant links for their needs will appear on the first page. Securing a front-page result therefore leads to more traffic from potential patients. This placement also helps increase your credibility. Web users generally consider results that appear on the front page to be the most trustworthy, and your dental practice could soon be seen as the most reputable one in the area thanks to its high ranking.
Better Conversion Rates
People who are passively exposed to an ad while taking the bus or watching TV are likely to ignore that ad and continue going about their days without a second thought. People who type a query into a search engine, however, are far more likely to click on your link if they find it and remember the content within it. This is because they are already searching for similar information. SEO matches words used in queries with the words on your website, helping your information appear in front of the people most likely to need it and find it useful. These people are also more likely to become patients after finding the answers to their questions on your site.
Improved Website Navigation
Local SEO isn't all about content. The design of your website is also an important tool for helping more people find the site. Search engine algorithms are designed to find easy-to-use websites. Changing the architecture of your site to make finding various pages simpler can help the search engines — and potential patients — quickly find and navigate your site in their search for information. A sophisticated and easily navigated website also encourages viewers to not only stay longer on your site to familiarize themselves with your services, it also shows that your practice is a modern and professional one that will readily be able to provide the best dental health services possible.
Educational Content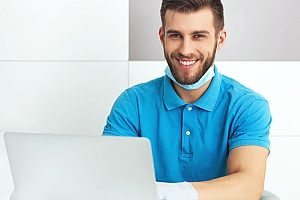 Dental SEO marketing involves significant research to determine the best keywords to use in your content. That work can do more than just tell you which words to throw on your front page. It can also help you understand what people in your community need the most in terms of dental health. For example, your dental marketing agency may discover that people in your city tend to search for "best cavity control toothpaste" more frequently than others. You may then choose to write a blog post explaining how cavities occur and the top five choices of toothpaste that your dentists recommend for preventing cavities in the first place.
This content will include popular keywords for your area while also informing potential patients about the exact topic they have been researching. This shows that your dentists are knowledgeable experts within the industry who are attuned to the needs of their patients, promoting confidence in your practice's ability to serve the community.
Employing a Dental Marketing Agency
Speak to a dental marketing agency for more information and to schedule a free dental SEO marketing consultation. 321 Web Marketing is a Northern Virginia-based agency that specializes in creating customized dental SEO marketing campaigns designed to increase clients' local visibility. The agency conducts intensive research into each client's location, potential patient base, and competitors to design effective marketing plans. 321 Web Marketing aims to provide clients with a steady stream of qualified leads each day within six months of launching a campaign and continues to monitor the progress of each campaign to make any changes necessary for success.