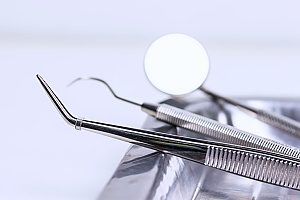 An estimated 77 percent of patients research a practice online before scheduling an appointment. To ensure that your business stands out, it is important to have a solid dental marketing plan in place. While there are countless ways to market your business online, one of the most popular and effective is social media. Dental social media marketing is the use of social media platforms to promote your dental services or share industry information with your target audience. Learn more about dental social media marketing and how it helps dentists boosts their networking and communication efforts.
Increase Brand Recognition
When a potential patient sees your business name online, you want them to instantly know who you are and what you offer. Brand recognition is a powerful tool that helps people better understand your values and practices. Your social media networks act as a voice for your brand, making it easier to connect you with people in your area that are searching for services you offer. By posting regularly on your social media accounts and creating shareable content, you can reach a larger audience and increase your client base. However, to be effective on social media you have to be present and consistent.
Gain Access to Consumer Research
Social media platforms like Facebook offer more than just a way to connect with potential dental patients. They can also give you a more detailed view of your target audience. One of the most important aspects of dental social medical marketing is the ability to know who is searching for your dental services. With this knowledge, you can more effectively reach them through your content and advertising. As you cater to their specific needs by taking advantage of consumer research, you can also increase conversion rates and your overall business sales.
Maintain a Loyal Following
Every time you make a post on your social media account, you can reach both old and new patients. Even better, you have ample opportunity to interact with these individuals. With every 'like', comment, and share, you are increasing your odds that someone will visit your website which can then lead to conversions. By building a loyal group of followers, you can reach other people in your area as a 'share' by one patient can reach the eyes of all of his or her friends on social media. Over time, this can significantly increase your following which directly affects your client base.
Improve Your Search Engine Rankings
Similar to having a website, maintaining an account on a social network platform enables your business to appear in search engines. By optimizing your social media accounts with the proper keywords, you are making a strong effort to increase a high volume of online searches. By adding these keywords into your social media account page and posts, you can drastically increase your place in the search rankings and attract more traffic to your page, and since keywords are free, this dental social media marketing tactic will not cost you a dime.
Receive Higher Conversion Rates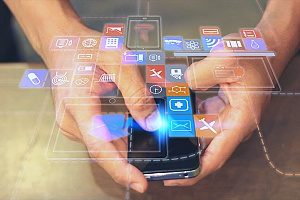 Research has shown that having a higher number of followers on social media helps improve trust and credibility for your brand. In turn, building a targeted audience on social media can boost your conversion rates resulting in more business for your dental practice. There are a number of reasons why social media marketing leads to higher conversion rates. One of the top reasons relates to how social media works. By having a "face" behind the account, people are more likely to interact with your business.
Provide a Better Customer Experience
As a dental practice, you want your patients to be able to communicate their concerns freely so that you can find ways to resolve them. A website alone is not always enough as many online users do not connect traditional websites with a 'humanized' experienced. However, social media is different. As you act as the 'face' behind the screen, your patients are better able to engage in conversation which helps enrich the business-consumer relationship. If a patient has a concern, you can also address it much faster than you could with a standard website.
Build Up Your Business Reviews
Before visiting a dentist for the first time, most people will perform a quick internet search to find reviews for the business. Having an adequate number of positive reviews can make a big difference when attracting new patients to your practice. Positive reviews also show potential patients that your business can be trusted and that you provide quality services. You ideally want to have more positive reviews then your competitors to make your dental practice stand out. You also want to keep negative reviews to a minimum. If possible, find ways to resolve any issues that promoted the negative reviews.
Reduce Dental Marketing Costs
Spending too much money on your marketing efforts can be counterproductive if you are trying to maximize your profits. The great thing about social media marketing is that it is a cost-effective endeavor that can result in major results. Signing up and creating a business page on most social media platforms is completely free. While many social media websites now offer paid promotions that businesses can use to reach more customers, these fees are generally very affordable compared to other marketing techniques. Most businesses find social media marketing to provide a good return on investment.
Learn More About Dental Social Media Marketing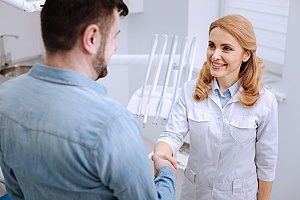 Social media can do so much more than just help you build traffic. The most important benefit lies in relationship building. Creating relationships with potential and existing patients builds trust and confidence in your brand which in turn boosts sales. It is also a great way to receive instant feedback from people who have used your products or services first-hand. Today, social media marketing is one of the fastest growing marketing trends with an average of 9 out of 10 businesses utilizing some form of marketing on social media platforms. For more information or to schedule a free dental social media marketing consultation, contact a dental marketing agency today.