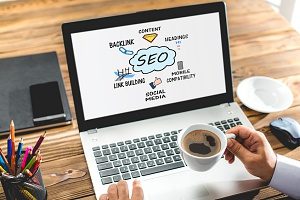 Search engine optimization, or SEO, involves much more than simply inserting relevant keywords into your website's content. It's a multi-step process that includes everything from keywords, to URL crafting, to link building, or backlinking. Link building happens when links from your website appear on other sites across the web, leading users back to your website bringing with them several important benefits for your dental practice. Here's how a dental marketing agency might use link building in their digital marketing for dentists strategies.
How to Build Links
Link building can happen in three primary ways: naturally, through outreach, or through self-creation. Each of these link building processes brings content from your website to other places, spreading awareness about your practice and improving your site's search rankings. When combined, they can provide you with a strong link building foundation that will help people find your site more frequently.
Links can appear naturally on other websites, with little effort from your dental practice. A blogger, medical directory, news article, or other publication may find your practice's website and choose to include a link to the page within their own content. This process is aided by the creation of good content by your dental practice, which encourages people to trust you as reputable source of information to include in their own work. In addition, basic marketing techniques — such as sharing posts on social media — can draw attention to your content that may lead to future backlinks.
One way to draw attention to your content is by targeted outreach, which involves researching online publications and other websites that may post a link to your site when asked. These could be bloggers discussing the latest trends in health and wellness, directories, paid listings on various sites, and more. When reaching out to a potential publisher, it's important to note how posting the link would be beneficial to them. Highlighting the mutual benefit, such as the opportunity to showcase a local business on Small Business Day or educate their readers with helpful content, increases the likelihood that they will post the link.
The other type of link building available to a dental marketing agency is through self-created links. Users can create their own backlinks through blog comments, user profiles, and other sources that allow people to post their own content, including social media sites. It's easy for links like these to seem like spam, and it therefore takes careful strategizing to post the links as naturally as possible when they are relevant to a conversation. For example, posting the link in a comment with little or no context can be seen as disruptive, while thoughtfully explaining how the page is relevant to a post or discussion can be more helpful both to your dental practice and to other readers.
The Importance of Backlinking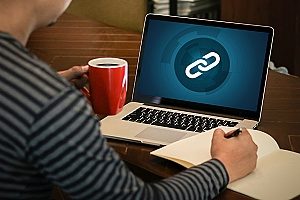 Backlinks are an essential part of SEO strategy. The number of backlinks a website has throughout the Internet can indicate the popularity of that site, and search engines are more likely to choose to show that link to web users for relevant queries. Search engines also value the relevance of your site compared to the site on which a link is found. For example, a link coming from a medical magazine's website will carry more weight than one coming from a comment on a clothing website.
Search engines have intelligent algorithms that can tell when a company has decided to place links in as many places as possible as part of digital marketing for dentists. As a result, a steady cache of backlinks built up over time is seen as more trustworthy and reflective of the site's true value. It's important to resist the urge to go on a massive backlink campaign and instead focus on generating real relationships with other sites to encourage backlinking.
Strategies for Backlinking
One way to develop quality backlinks is to contribute guest blogs or articles for relevant websites. Many publications will post a link to your website in the introduction to a blog post, but if not, your writer can easily include one within the post itself. Blogging can also help your practice be seen as a leader within the industry, with information to share.
You may also be able to ask people to leave reviews for your practice on Yelp, Google, and their own websites, including a link to your site in the process. Consider offering people a discount or free added service in exchange to a review, and circulate those reviews on social media for maximum viewership when they are published.
One of the easiest ways to build links back to your website is to get listed in directories. These sites typically achieve high rankings and traffic, and your site can use those benefits to its advantage. Finding the directories best-suited to the dental industry will provide you with the highest SEO rankings. Consider sites like your local chamber of commerce, the Better Business Bureau, and medical directories that might provide an ideal home for your links.
Benefits of Backlinking
Like other SEO techniques, backlinking provides your website and dental practice with several important benefits that can ultimately increase your revenue. Spreading links throughout other relevant websites boosts traffic, visibility, and brand awareness among new clients. It also carries the benefit of ranking higher in search results, which can generate more leads. Because people who see your website as a result of searching for it are likely to be seeking information similar to what's on your website, these leads are more likely to become patients than others.
Consulting a Dental Marketing Agency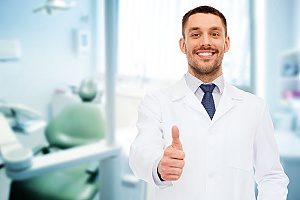 Consult a professional dental marketing agency for a customized digital marketing campaign. 321 Web Marketing is an experienced agency that conducts extensive research into each client's goals, ideal client base, competition, industry, local area, and more to create individualized marketing strategies. The dental marketing agency monitors the progress of each campaign after it is launched, making changes as necessary to reach its goal of providing clients with a steady stream of qualified leads within six months. 321 Web Marketing can work with dental practices of all sizes throughout the country and offers free marketing evaluations to potential clients.