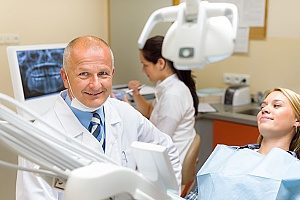 Retaining clients can be difficult. There are always new dentists, it seems, each with their own marketing strategy to entice patients to make the switch. Gaining new patients to replace those who are lost to competing dental practices can be even more difficult, as they can easily become overwhelmed by their options and simply choose the most convenient dentist instead of the best one. Dentist email marketing services can help solve both of these problems. With the help of a dental marketing agency, your practice can not only retain current patients, but attract new ones as well. Email marketing offers several benefits that can create a stronger connection between you and your patients. This promotes brand loyalty and encourages them to remain a patient for years to come. Here are some of the benefits you can enjoy if you engage in dentist email marketing services for your dental practice.
Monthly Touch Points
Email newsletters provide regular reminders to your subscribers about a variety of topics related to your dental practice. These reminders ensure that subscribers are consistently aware of your dental practice, its offerings, and its advantages. When they realize it's time to schedule a check-up or other dental service, they will likely think of your practice first. This is because consistent email updates sent out by dentist email marketing services promote brand awareness and loyalty. It makes it far easier to simply choose the dental practice that they already recognize instead of spending valuable time researching another. The periodic reminders also help familiarize patients with your practice, helping them feel more comfortable in choosing you rather than a competitor with which they have had no contact or previous relationship.
Service Announcements
When you have a new service available, such as a specific type of teeth cleaning or whitening, it's important to inform people about it right away. The news may bring in patients you haven't seen in a while or convince new patients that it's time to sign up. Like blog posts, emails allow you to use a larger amount of space to tell audiences all of the details about your service. However, email can be a more effective way to do so. By focusing the email on just one topic — your new service — readers are less likely to feel overwhelmed or distracted by any extra information you have on your website. This helps them understand the message more easily, allowing it to sink in and make a bigger impact. If you'd like to drive more traffic to your website however, an email newsletter containing a summary of the new information and a link to read more on your site can be the perfect way to funnel in new traffic. Once on your site, readers may take the time to explore and learn more about your practice and its services.
Promotional News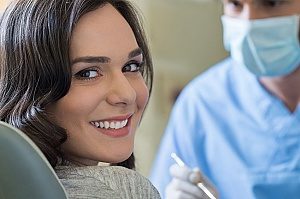 Like new services, announcing promotions through your email newsletters can bring current and new patients through your doors. The discount may be enough to assure them that they can't pass up this deal, whether they intended to purchase the service or not before receiving it. Emails allow you to thoroughly explain the details of the promotion, why people should take advantage of it, and how they can schedule their discounted service. Promotions are an excellent, low-risk way for new patients to try out your dental practice, and a memorable email can help them take the step to make an appointment. Promotions can be sent out in their own email to make sure that the message stands out or embedded into your regularly scheduled emails to encourage readers to open and read the email.
Educating Potential Patients
Readers may not decide to become a patient until they become more familiar with your services, staff, and operations, particularly if they're skittish about going to the dentist. Your dentist email marketing services can be a friendly way to help them feel more confident in enrolling. Your dental marketing agency can send regular emails explaining each of your services to readers so that they know what to expect when they come in for a service. The emails can also contain brief interviews with staff, explanations of your daily operations, and other information to help readers feel more familiar and comfortable with your office. In addition, you may be able to personalize emails based on a subscribers' indicated preferences, services they may need, and other factors. These customized emails can help them feel even better about your practice, as they will see that you care about their specific needs and have up-to-date information that can help them receive the best care possible.
Better Analytics
Dentist email marketing services provide your dental marketing agency with a valuable collection of data that can be used to improve future emails. They will be able to access information about how many people are opening and reading emails, clicking links within the emails, and more. This data can help them make changes to the subject lines, content, tone, and even layout of the emails. By understanding what works and what doesn't, you can quickly improve these metrics and create emails that subscribers will find truly helpful and engaging. This encourages them to actually read your content and learn more about your dental practice, rather than seeking out an alternative option. In addition, these analytics can save your practice time and money. Instead of continuing to use ineffective marketing methods, you will be able to make changes as soon as they are necessary, increasing your patient list earlier than before and generating extra revenue.
Working with a Dental Marketing Agency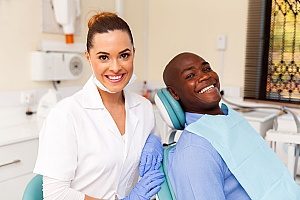 Speak to a Northern Virginia dental marketing agency for more information and to schedule a free consultation. 321 Web Marketing has extensive experience in creating engaging, effective dentist email marketing services for practices of all sizes. The agency can research your customer base, create segmented emails for each type of patient, and develop content that stands out for maximum impact. Its marketing teams will take your goals into consideration when developing their customized marketing plans and continue to adjust them over the course of their use to attract and retain as many patients as possible.