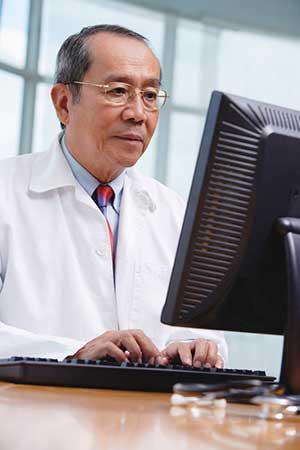 Checking the mail is more of a chore than necessary. Many people feel inundated with junk mail and unsolicited ads asking them to apply for this credit card or sign up for that service. And yet, dozens and dozens of dentists are still relying on direct mailers to advertise their practices. Instead of sending physical fliers and coupons that will likely end up in the trash, consider using dental email marketing. This form of digital marketing for dentists is often more effective than sending printed ads to people, resulting in more patients and revenue for your practice. Here are some other benefits of using dental email marketing instead of direct mailers.
Ease of Distribution
Emails are far easier to send than direct mailers. Rather than tracking your mailers from the printer to the post office to each individual mailbox, emails can be sent to thousands of people at the touch of a button. In addition, you can be sure that your emails are actually reaching their intended destination. People who have subscribed to your email list have already asked to receive information from your dental practice, and your emails will reach their inboxes without interference from postal mishaps or search engine algorithms. If an email is undeliverable, you will receive a notification informing you of the failed delivery, allowing you to check in with the intended recipient to get the correct email address and prevent missed emails in the future.
Audience Reach
A direct mailer can be shared only with some extra effort, like bringing it to a friend in person, scanning it and emailing it, or even photocopying it and mailing it. With an email, however, the recipient can share it with a friend in just one click. In doing so, they endorse your practice and give it more credibility in addition to the extra exposure.
You can have thousands of subscribers to your email lists and not have to pay for each address, unlike direct mailers, which can't be sent to thousands of recipients unless you have a powerful budget dedicated to sending them out. Email newsletters are therefore able to share information about your practice and its services with a larger audience than would be possible if your practice relied solely on direct mailers.
Increased Engagement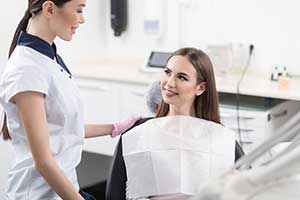 According to Constant Contact, 91% of adults in America actually enjoy receiving emails from companies that they have done business with in the past. This may be because most emails are sent out only to people who have made the choice to subscribe to these email lists because they genuinely wanted to hear about news and promotions from the business. Direct mail, meanwhile, is often sent to large lists of addresses that have been purchased or traded with other businesses. As a result, direct mail is often seen as a nuisance, while emails are welcomed updates with which people are more likely to interact by opening them, sharing them, and clicking on the links inside.
Dynamic Ads
Direct mailers can only be so exciting. While bold fonts and graphics can catch someone's attention, in the end, a flat piece of paper is still flat. Emails, though, can open up new possibilities. They can contain buttons linked to your practice's social media accounts, videos, audio components, and more.
A dynamically designed email makes it easy for readers to interact with it by clicking links, and receiving one engaging email that subscribers enjoy reading will encourage them to continue opening your emails for a similar experience in the future. While direct mailers only have so much use, people may choose to keep your emails in order to refer back to them for information or reread links, showing that emails can be more memorable and useful than a piece of physical mail.
Tracked Analytics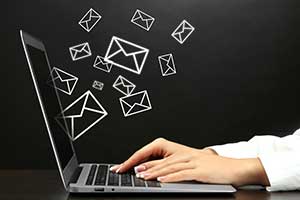 It's almost impossible to know who opened your mailed ads, read them, and found them useful. With email marketing, however, you can learn all of these things easily. Email newsletters provide your practice with trackable data that can be used to measure the impact of your newsletters and make adjustments for future blasts. For example, this data can help you provide readers with personalized information. A parent whose child recently got braces may appreciate a newsletter explaining proper brace maintenance. This personalization shows your patients that you truly care about their needs and help ensure that they continue visiting your practice for their dental health needs.
Cost and Time Savings
Not only are emailed ads more effective than mailed ones, they are also far less expensive. The cost of direct mail is higher than that of dental email marketing for several reasons. Dental practices must pay for the design, printing, postage, and distribution of direct mailers, while email newsletters require just the cost of designing. As a result, the return on investment is far higher for email marketing than it is for mailed ads, which are often discarded immediately despite the enormous amount of time and money used to produce them.
The reduced number of steps required to create and send an email compared to a flier also means that your marketing team can save time that can be put towards other projects that further expand your practice's reach, rather than focusing on other methods that may not prove to be as effective.
A Professional Dental Marketing Agency
Speak with a professional dental marketing agency to get more information and discuss the initial steps to setting up your dental email marketing strategy. 321 Web Marketing is a Northern Virginia-based digital marketing agency that creates customized marketing plans for each client. The agency also monitors each marketing campaign after launching, making changes as necessary to help maximize the benefits the campaign can bring your dental practice. In addition to dental email marketing, 321 Web Marketing can assists with content and website development, social media marketing, and more.