Advertising is a tried-and-true way to tell people about your dental practice and begin attracting new patients. Digital marketing, however, is not often considered when it comes time to develop a marketing plan. Digital marketing for dentists involves using a variety of online methods, such as web design, email newsletters, and even social media posts, to inform people about your services. By employing a digital marketing agency, dental practices can begin using these methods to gain an advantage over their competition.
The Basics of Digital Marketing For Dentists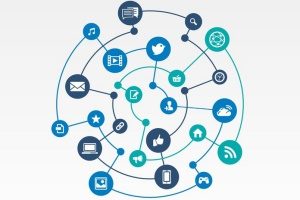 Digital marketing for dentists is effective, but also difficult in some cases. On top of running a practice, focusing your efforts on a marketing campaign may seem challenging. With the right strategy, however, you can expect a significant increase in website traffic and new patients. Here are five popular and effective digital marketing tools that can be used to help your dental practice gain more business:
Creating Quality Dental Content
Successful digital marketing for dentists begins with content marketing. Content marketing involves creating blog posts, articles, and other content for your website that serves two purposes. First, this content tells people about what your practice does and what differentiates it from the competition. Through engaging content, you are able to demonstrate your expertise in the dental field, helping individuals who read it feel confident in your ability to treat them and their teeth. The second thing content marketing does is help people find your website in the first place by employing search engine optimization, or SEO.
A digital marketing agency can conduct research to determine what terms people use when they search online for dental services, such as "braces for teens." The agency can then use these keywords in the content of your website, including your URLs and headers, to help search engines find your site and content more easily. Websites that are easy to find and navigate by search engines appear higher in search results, and users generally consider highly-ranked sites more credible and relevant than others, giving your practice a major advantage. For these reasons, a high quality content marketing strategy is an essential part of digital marketing for dentists.
Posting Regularly to Social Media
Digital marketing agencies will use Facebook, Instagram, Twitter, LinkedIn, and even sites like Pinterest and YouTube to promote your dental practice. Each site is used by different demographics, making it important to determine your audience and message before creating profiles on each site. While many people choose to simply place paid ads on social media sites, these ads are not always the most effective option. Instead, social media profiles should be used to share interesting content, both from your site and from other people in the dental industry. This demonstrates your understanding both of the industry and helps potential patients understand how your practice differentiates from its competition. Furthermore, you can ask readers to provide an email address before they are able to view the content, allowing your practice to collect addresses for email marketing (see below).
Social media marketing can also improve brand awareness and loyalty. By interacting with people who comment on or share your content, you are better able to humanize your brand, making people feel more attached to it and more likely to use or recommend your practice in the future. Social media is a powerful way to get visibility to potential patients for any business and the same goes for digital marketing for dentists.
Engaging in Email Marketing
People receive dozens of emails each day, but this does not mean that email marketing is not an effective tool. Newsletters can be used to inform subscribers of upcoming specials such as a free cleaning, as well as highlight your regular services. After collecting data about your customer base, emails can easily be customized for particular recipients. For example, patients who recently had cavities filled may be interested in reading a blog post published on your site that explains how to avoid cavities in the future. That is just one example of how email marketing is a great asset for digital marketing for dentists.
Customized content makes it more likely that recipients will click on the links within your emails, further cementing your brand as a knowledgeable, helpful, and dependable choice for their dental needs.
Conducting Outreach Campaigns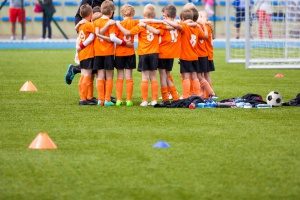 Outreach marketing is another ideal choice in regard to digital marketing for dentists. Outreach campaigns focus on making people-to-people connections. This can take the form of simply sending patients personalized notes reminding them of upcoming appointments, speaking about the importance of oral health at schools or community events, and sponsoring youth sports teams. Not only does this make your practice's brand more easily recognizable, it also demonstrates a strong interest in the local community and helps people feel good about their choice to become your patient.
Outreach marketing can also involve third-party recommendations. Encourage your patients to tell others about your services. People are far more likely to trust the recommendation of a friend than they are an ad or other passive form of marketing, making word-of-mouth a strong tool in your marketing strategy. Guest posts on blogs that readers trust and enjoy can also be a key endorsement of your practice.
Designing and Developing a Strong Dental Website
A digital marketing agency can design, develop, and even host a website to hold all of the blogs and other content informing people about your dental practice. The design of your dental website is an important marketing tool for several reasons. First, site visitors are far more likely to give their business to a practice that has a clean, modern-looking website. Sites like this give the impression that your practice is up-to-date with the latest medical technology and best practices and can provide patients with knowledgeable information about their health.
Moreover, a site that is easy to navigate encourages potential patients to spend more time learning about your services, making it more likely that they will get in touch to schedule an appointment. Including calls to action, such as buttons asking visitors to "contact us," can nearly double your conversions from potential customers into regular patients.
How a Digital Marketing Agency Can Help
321 Web Marketing is a digital marketing agency that provides a wide variety of digital marketing services. The agency's team of skilled marketers can conduct extensive research into your practice's needs and the industry in which it operates to create a custom dental marketing plan that will target your ideal audience. 321 Web Marketing aims to provide each client with a steady stream of qualified leads within six months of launching a marketing campaign for the client. In addition, the agency continues to monitor the campaign's success, setting realistic, measurable goals and using the data collected over the course of the campaign to make improvements as necessary. Get in touch with a professional digital marketing agency today to get more information regarding digital marketing for dentists.
UPDATED: April 4, 2019