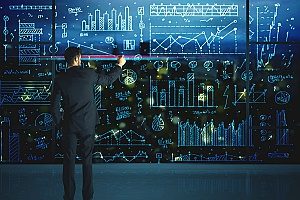 After putting together a stellar digital marketing plan, it's important to keep your eyes on its progress. Key performance indicators, or KPIs, can take digital marketing for insurance agencies to the next level by helping you understand exactly what your marketing plan is achieving. Some KPIs, such as the number of times you collect a new email address from a potential client, can be helpful to measuring potential growth for your agency. Based on your agency's actions and decisions, it may be able to collect more addresses over time, helping meet important goals. Others, such as the number of teen drivers in your area, are less useful because your insurance agency has no control over that number. Here are some of the KPIs that are essential in terms of digital marketing for insurance agencies to effectively track your insurance agency's growth.
Website Traffic
Increasing web traffic can be the first step towards gaining new clients and growing your revenue as a result. People who visit your site are likely to be already searching for services similar to those offered by your insurance agency, and they may get in touch for more information after reading about your agency's philosophy and offerings. You may be able to track more than just new visitors, as well. Tracking how much time people spend on your site and which search terms they used to find it can indicate which parts of your site they find most and least valuable, allowing your digital marketing agency to tailor the content on your site to those needs and become a trusted resource for people seeking information about insurance services and products.
Organic Leads
Tracking organic leads can help your insurance agency understand how many people are finding your site based on your SEO marketing techniques. These leads come to your site without the use of paid search or other ads. The data collected from these leads can help your digital marketing agency refine its SEO strategies by changing keywords or their placement on your site for maximum visibility. These leads can be tracked by counting how many people sign up for email newsletters, how many unique visitors arrive per month, or even how many people fill out a contact form for more information. This information will help determine which services and other pieces of content should be highlighted on your website.
Keyword Rankings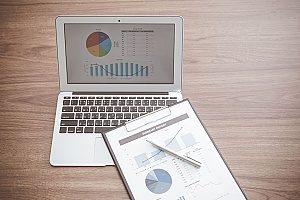 Search result rankings can affect your click through rates, organic traffic, and other KPIs, making your site's position on results pages an important metric. Ranking higher in search results improves the trust that people put in your website because many consumers consider the first page of results to be the most relevant, with the top spot perceived as containing the exact information they need. Several keyword ranking tools can help you determine the best keywords to use within the content of your website to help improve your rankings. Changing the keywords periodically is a relatively simple task, and with each update you can ensure that your insurance agency's website will be more likely to appear in front of the right people. Consider reviewing your keywords after major news events both within your industry and outside of it that may affect your clients.
Conversion Rates
Conversion rates can be defined in several ways. It may indicate how many people click on your link after viewing it, how many people become clients, or how many people complete a different desired action, such as signing up for email newsletters or commenting on a social media post. Each of these actions indicates which marketing channels are the most effective for your insurance agency. It may also show which demographic of people is most likely to engage with your agency, helping you better market to that group's interests and needs and increase traffic even more over time by becoming a relevant source of information for them. Providing clients with specific, useful information in this manner not only allows your employees to demonstrate their expertise, it also establishes your agency as an industry leader that is up to date with the latest developments in insurance.
Revenue
Digital marketing for insurance agencies wouldn't be worth much if it didn't help your agency monitor and increase its revenue. Understanding how much your revenue changes after implementing a new marketing campaign can help determine whether the campaign is effectively meeting your biggest goals. Using revenue as a KPI can be more than just looking at how much your revenue has increased or decreased as well. By asking new contacts how they found out about your insurance agency, you can also see which marketing streams are providing you with the most clients and revenue, helping focus your efforts on the most effective channels.
The Benefits of KPIs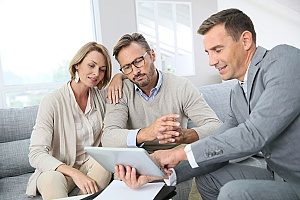 Monitoring your KPIs provides your agency with a wide variety of important benefits, including the ability to change and improve marketing plans over time. They also help increase your agency's visibility online, boost revenue, and drive more qualified leads to your website. Making changes based on the data collected from KPIs, such as streamlining the design of your website or changing the frequency of email newsletters, is an intelligent way to construct the most customized and effective marketing strategy for your insurance agency's needs and the unique conditions in which it operates. Tracking KPIs can often be the difference between a marketing strategy that wastes time and money, or digital marketing for insurance agencies that provides you with the information your agency needs to become a top name in the industry.
Hiring a Digital Marketing Agency
Consult a digital marketing agency for complete digital marketing for insurance agencies. 321 Web Marketing can create a customized marketing campaign designed to increase these KPIs and others to ensure that your insurance agency grows to its full potential. The digital marketing agency conducts thorough research into your agency, industry, competition, local area, and target customer base to develop your ideal marketing strategy. 321 Web Marketing also monitors each KPI after the campaign has been launched to find areas of improvement and make any changes necessary to ensure that your marketing and financial goals are met.