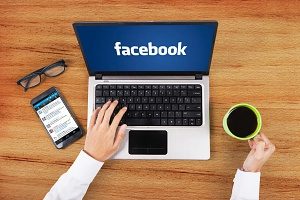 As a growing business, you are always looking for the best way to introduce your brand to new customers. Social media marketing is the answer. As one of the fastest growing trends in history, social media is one of the easiest and most effective ways to reach your target audience and create a loyal following. In basic terms, social media marketing is the process of building website traffic through the use of social media sites. However, it is much more than that. Learn more about social media marketing and how to create successful social media marketing campaigns.
Defining Social Media Marketing
Social media marketing can provide businesses of all sizes with numerous benefits. By creating content tailored to each individual social media platform, you can effectively drive user engagement, familiarize your audience with your brand, and encourage sharing of new products, services, and information about your business. However, as each social media platform is different, it is important to understand what will get people's attention. For example, while YouTube is the king of videos, Facebook is an excellent place to share your written blog content.
Social media marketing works on the principal of organic search. Popular social media platforms are active; meaning their position in the search engine has likely risen to the top. Having a page that ranks at the top of the search engines is crucial if you want to increase your website traffic. An estimated 90 percent of web users who search the internet do not look past the first page of the search engine results page. Data also shows that an estimated 70 percent of web users click on only the first three results. There is no denying the power of having your business name at the top of the SERPs.
Why Companies Engage in Social Media Marketing
The main purpose of social media marketing is to improve communication and relationships between companies and web users, while boosting brand visibility. It is also an effective way to get feedback from users and potential customers through a variety of interactive options, such as direct messages or comments. By creating simple social media marketing campaigns, businesses can significantly increase their brand awareness in a cost-effective way. Most social media platforms are free to sign up. If you choose to use paid advertising on the platform, you start small and stay within the budget of your choosing.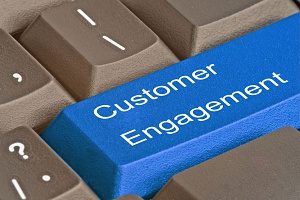 Social media is also an excellent way for businesses to engage with their customers. The more that you interact and communicate with your audience, the more chances you have at maintaining an open dialogue. Through two-way communication, your target audience can convey their interest in your products or services, and you can convey your brand message in a clear and direct way. Creating real relationships with your audience is the ultimate way to build a following without the hassles involved in other marketing methods.
Create Successful Social Media Marketing Campaigns
Effectively using social media platforms involves more than just making the occasional post. It is important to really familiarize yourself with how the platform works, what type of content is typically shared, and where you can measure how your content is performing. You will want to start by setting specific goals and objectives for what you want to achieve with your social media marketing campaigns. With clear goals and objectives, you can see how your campaign is performing in comparison and make any necessary alterations to your plan if needed. Your goals should be both measurable and attainable.
Next, you will want to identify your target audience. While great content will attract a wide range of people, your goal should be to attract individuals who will truly be the best audience for your brand. These people are more likely to make a purchase after connecting your content with your product. By defining your audience, you can also ensure that you are creating the right type of content for the right people. You can also better understand how to create content that actually benefits your target audience. Finally, finding your target audience means increasing conversions which is crucial to your bottom line.
Another thing you will want to do when creating your social media marketing campaigns is to research your competitors' social media accounts. Look closely at the wording that your competitors use in their social media bios, as well as what images they use to attract readers. If your competitors tend to share their own content or content from other websites or blogs, pay attention to the type of content shared and how well it performs. You will often find that the most successful businesses share a mixture of media which tend to receive the most engagement in the form of likes, replies, and shares.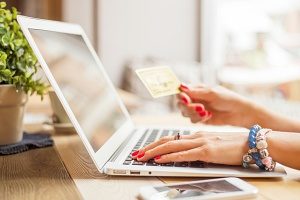 Social media marketing campaigns also rely heavily on engaging content. With so much information on the internet, it is important to create unique content that will provide your audience with real value. Once you have all of these components in place, you can analyze your data and adjust your campaign based off of these results. If you are putting a lot of time and effort into your social media accounts, you want to see a ROI. To ensure that you are getting the results you want, check back with your goals and objectives.
Learn More About Social Media Marketing
You might already have a Twitter or Facebook page for your company, but do you know how to effectively use it to reach your target audience and turn views into conversions? If not, you need to take the time to better understand social media marketing campaigns. This is not a one-time action that you can automate to work on your behalf. An effective social media marketing strategy must be continually tweaked and implemented to remain successful. To learn more about creating effective social media marketing campaigns or to receive a free social media marketing analysis, contact an experienced Northern Virginia digital marketing agency today.