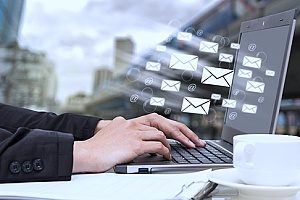 In simple terms, email marketing is the use of email to promote products or services. However, that is not all email marketing can achieve. With the right email marketing strategy, you can develop relationships with potential customers and existing clients, while creating a loyal following. Email marketing also has the benefit of being easy to setup and inexpensive to utilize. While there are the most common benefits of email marketing, there are several less common advantages to consider.
1. Gathering Different Data Using A-B Testing Methods
For those who are unfamiliar, A/B testing (also referred to as split testing) is an email marketing method that helps businesses test a hypothesis about human behavior. When participating in an A/B test, people are split into two groups and presented with a stimulus. You can then compare the performance of the variation against that of the control. A/B testing can be successfully used in nearly all aspects of marketing, from design and email copy to the call of action.
2. Tracking Users Clicks to Different CTAs within an Email
The call-to-action (CTA) in an email is essentially how you seal the deal. Now it is possible to track user clicks to different CTAs within an email to see how your strategies are performing. The right CTA can make a big difference in your ability to sell a product or service. On average, the human attention span is less than 8 seconds and up to 90 percent of the information that is absorbed by the brain is visual. Having a great CTA with the right placement in an email can help maximize your email marketing efforts.
3. Targeting Specific Users with Funnels
Many times, an email will go unopened by the recipient. This is especially true if your email looks similar to the dozens of other marketing emails that the average email user sees each day in their inbox. An email marketing funnel works by visualizing the different phases in the customer's journey. The funnel starts with product awareness and leads to a conversion or purchase. With the help of a funnel you can help improve your customers' user experience and provide more targeted and relevant content that the customer may find valuable.
4. Establishing a Following with Tailored Content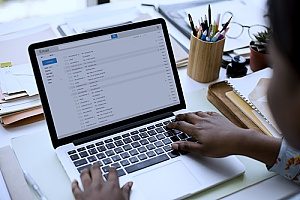 The content you provide in your email can make or break the deal when attracting new prospects to visit your website. You want create content that is neither too short or too long in brief paragraphs that make it easy for email readers to browse. The content should be relevant to your product or service, or at the very least the industry that your business is in. Once you have created relevant content that would be deemed interesting to the reader, you can create a loyal following of people who enjoy your emails. Over time, your list of subscribers will likely grow.
5. Sharing with the Masses at Record Speed
There are not many advertising avenues that allow you to reach hundreds, thousands, or even millions of people at the touch of a button. Fortunately, email is one of them. When you set up your email software to send out content, you can instantly reach your subscriber list with new deals, offers, and news. When one of your subscribers chooses to share this information, your brand is exposed even further, giving your business optimal credibility. Even if a large percentage of people do not look at or respond to your email, you are likely to have at least a few who go forward with a sale.
6. Increasing Brand Awareness and a Loyal Following
It can take time to increase brand awareness for your company. You must first show your target audience that you are a reputable business that has a quality product or service to offer. Email marketing is an excellent way to increase brand awareness by consistently exposing your business and brand to email recipients. With you improve brand awareness, clients who require products or services that you sell are more likely to turn to you and become loyal customers.
7. Focusing on Your Target Audience
Traditional advertisements on the radio or television put information out to the masses. Even if you were not interested in a certain product, service, or even the industry, you would be bombarded with information. Now businesses can target their audience and actually sell to people who are genuinely interested in what you have to say. Email marketing gives businesses more control over who sees the email by segmenting your contact list based on demographics, lead status, location, and various data points. By targeting your audience you can better ensure that the recipients actually receive content perfectly suited to their unique needs.
Learn More About Email Marketing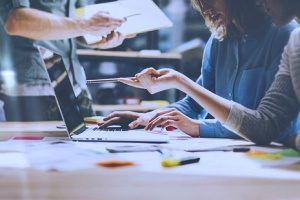 While there are a number of incredible digital marketing solutions available for businesses today, email still remains one of the most popular. This is partly because consumers prefer the ease and convenience of email. This is also a good thing for businesses, especially those with limited marketing budgets. Email marketing is a fairly inexpensive endeavor that can lead to major results. In fact, one study found that 72 percent of consumers preferred to receive promotional messages through email. Email marketing also has the major benefit of being personalized, relevant, and instant, making it the ultimate solution for both big and small businesses.
When starting email marketing, remember that not all types of email messages are equally effective and easy to implement. There are several key reasons why people sign up for email communications from businesses, such as for sales promotions and coupons, loyalty or rewards programs, contents and sweepstakes, company updates or news, free content like e-books, or exclusive peeks at new products or services. Customers may also sign up to get more in-depth information about a product or service they are interested in. For more information about email marketing or to schedule a free email marketing consultation, contact a professional web marketing agency.