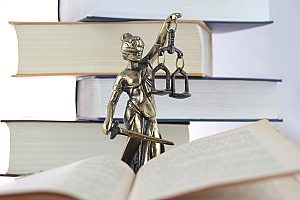 There are dozens of strategies to add to your law firm marketing plan, from social media marketing to direct outreach. Email marketing is one of these strategies, and it can be a powerful tool when it comes to retaining clients and increasing your client base. Through email marketing, a specific list of subscribers receives regular updates from your law firm in the form of newsletters or notifications of special information. Below are some of the many techniques a digital marketing agency uses to develop email marketing plans, along with the benefits your law firm could enjoy after implementing a customized plan.
Creating an Email Marketing Campaign
The first step in developing an email marketing campaign is to build an email list. Doing so will help you define your audience, target your content, and even gain new clients. It is likely that you already have the email addresses of current clients, and these can make a solid foundation on which to build your list. One easy way to collect new emails is to include a sign-up box in strategic locations throughout your website, such as at the end of a blog post or at the top of the home page. This way, people who are interested in learning more can easily get in touch. This is an simple form of effective lead generation. If representatives from your firm attend public-facing events, they may be able to collect email addresses there as well. In both instances, you are able to collect contact information from people who are likely already interested in your services, increasing the likelihood that they will open your emails, find them useful, and become clients.
Now that you have people to whom you can send your emails, it's time to consider the content of those emails. Targeted marketing can help increase the open rate of your newsletters by 14%, making it an important facet of your email marketing strategy. Emails can be targeted in two ways. First, ensure that the content of your emails will be relevant to your general audience. If your law firm specializes in corporate law, it is unlikely that your audience will be interested in the latest news in animal-rights law, no matter how important that news may be to the field. Instead, focus on your own area of expertise. Emails can be further targeted by segmenting your customer contact list into smaller groups. In this way, you can send small business owners different information than you send to large corporations, ensuring that each receives the most relevant information possible and is given added encouragement to remain a loyal client.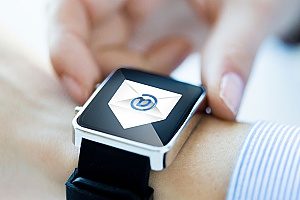 One way to deliver all of this informative content to your email contacts list is through a monthly newsletter. A monthly schedule provides your clients with information in a timeframe that is not overwhelmingly frequent, but that also prevents them from forgetting about your firm for too long. Keeping the newsletter's content brief can encourage readership, and providing links back to your website allows people who would like more information to easily find it without making the newsletter too long to hold anyone's attention. This format can satisfy both you and your readers because you can respect your subscribers' time and attention by spreading news about your law firm so they receive relevant information without being bombarded with constant updates.
Benefits of Email Law Firm Marketing
Email marketing provides your law firm with significant benefits that you may not find through other marketing channels. Email marketing may be one of the most targeted forms of marketing available. The people who have provided their email addresses to you are likely already interested in your services, which cannot be said for people who are passively exposed to an ad on their social media pages. In fact, according to MarketingSherpa, about 91 percent of Americans actually enjoy receiving emails from the companies with which they do business. As previously mentioned, segmenting your audience into specific groups based on their interests can also increase your client base and is a feature unique to email marketing. By using marketing strategies for emails, you can be sure that the right audience is getting the right message and that your content is reaching a group of people who value your expertise and may ultimately become clients if they are not already.
This form of advertising is also cost effective. The amount you pay for email marketing is the same regardless of the volume of emails sent, and you never have to consider increases in postage, printing rates, or ad clicks when sending out advertisements. It is also simple to change your email template, content, and release schedule for very little money. As a result, email marketing can easily become an integral part of your marketing strategy and can make budgeting for your marketing needs each year much easier.
Finally, emails are much easier to share than other forms of marketing. It can be difficult to share a Facebook ad, television commercial, or even print advertisement with a friend. Emails, however, can be forwarded to multiple people in seconds. Your audience can expand with minimal effort on the part of your law firm, and you also gain an important brand ambassador in the process. People are more likely to trust information that comes from a reliable fried, and the endorsements you receive through forwarded emails can result in more clients in the future. Email marketing can therefore be a valuable tool in expanding your law firm's reach.
Getting More Information
Contact a professional law firm digital marketing agency for more information and to begin developing your email marketing campaign. 321 Web Marketing is a digital marketing agency that analyzes previous campaigns to develop successful, customized email marketing plans for each client. They specialize in creating locally-based campaigns but can work with law firms of all sizes throughout the country. Its team of skilled marketers aims to create a daily stream of qualified leads for its clients within six months of launching a new campaign.