Social media is more than just a way to keep up with your friends and share fun links and photos. It can be a powerful tool in a dental marketing agency's strategy to help your practice gain more patients and increase revenue. Dental social media marketing involves posting useful content, interacting with other users of social media platforms, and employing other tactics to build your brand. Here is how your dental practice can begin using social media marketing tactics and what other benefits you can begin seeing as a result of your efforts.
Why You Should be Using Social Media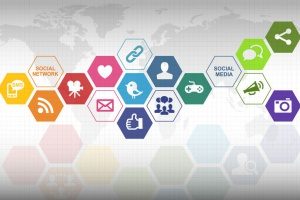 There are plenty of benefits to employing social media in your dental social media marketing strategy. Most importantly, it can be a major factor in increasing your inbound website traffic. With each social media platform you create, you also create another way for people to access and discover your website. All of the content you post on these profiles becomes another way for you to demonstrate your knowledge and build a reputation as a credible and reliable doctor. Different age demographics tend to use different social media websites more frequently, and posting on a variety of social media platforms can therefore increase traffic to your site from a wide range of potential patients.
Brand recognition and loyalty are another major benefit of dental social media marketing. Potential patients already use social media on a daily basis, making your brand easily accessible to these people if you post on social media websites. The constant exposure they will eventually have to your brand makes it more familiar. In addition to better recognition of your brand, social media can help make people more loyal to it. When people share your content, like it, or comment on it, people see the interaction between your brand and their friends on their news feeds. The brand is endorsed by a trusted connection, making it more likely that the person viewing the content will trust the brand as well. People are therefore more likely to contact you when they need dental services.
Finally, social media allows you to engage with people in ways that are not possible with other forms of marketing. As an added benefit, tracking this engagement is also easier. People who see your content online are likely to use the comments section below it to post questions and ask for clarifications about it. By interacting with these posters and answering their questions, you open up another opportunity to share your expertise and demonstrate that you are a trustworthy choice for their dental care. In addition, this interaction humanizes your brand and helps the user feel that you have their best interests at heart, more so than a brand that keeps its distance. By tracking the number of times people interact with your content, a dentist internet marketing agency can improve its marketing strategy to become more effective, allowing you to better target your perfect audience.
How to Get Started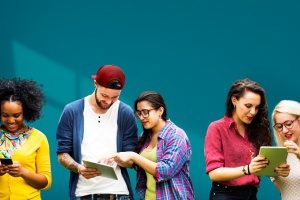 The first step to creating a dental social media marketing strategy is to develop a message and choose an audience. You can then begin creating social media profiles on the sites that will best expose your message to your desired audience. For example, younger people tend to use Instagram more frequently, while Facebook has typically become more popular among an older age group. Once you have selected the proper platforms, you can start posting content and engaging with other users.
Posting original content that illustrates the difference between your dental practice and the competition is an excellent way to highlight your expertise and maintain credibility. It may also be effective to post relevant content from other industry operators, which shows that you can understand and recognize good advice and best practices, no matter the source. Both of these methods show potential patients that your practice is up-to-date on the latest medical technology and practices, helping them feel secure in scheduling an appointment with you.
Engaging with other people is a critical component of dental social media marketing. While many businesses choose to keep their distance from the general population in an effort to convey special status, interacting with users is preferable. Answering questions, providing links for further reading, and encouraging commenters to call your practice for an appointment and further information humanizes your brand, demonstrating a genuine concern for the well being of others.
From Post to Paycheck
Consider how dental social media marketing can increase your revenue. First, it increases traffic to your website. Frequently generating content to post on multiple platforms increases your chances of reaching more potential patients than before. Further segmenting your message depending on the platform you are using to disseminate it can target an audience with more focus, creating more qualified leads and clicks each day and increasing the chances of them becoming patients.
Displaying social media content on your practice's website can also boost revenue. According to research, a large number of consumers actively rely on social media to help them make purchasing decisions, and the same holds true for choosing health care providers. You may want to consider highlighting recent tweets, Facebook posts, and Instagram photos in a special section on your site. This way, people don't have to actually be a follower of your brand on any social media platform in order to be exposed to the content, but may choose to follow you in the future. In addition, creating a page that automatically populates with reviews and comments that people have posted on your practice's profiles can help build trust between your practice and the site visitor, who can see that other people like them approve of your services.
Finally, dental social media marketing may be able to replace traditional public relations methods, saving you money right away. Providing guest posts on the websites of other local businesses, for example, could provide a free endorsement from the business and exposes your practice to a new market of potential patients. You may also consider posting announcements, such as awards and new services, on your social media pages instead of hiring someone to write a press release. Not only does this save your practice valuable marketing dollars that can be used elsewhere, sharing your own news continues to humanize your brand and encourages patients to celebrate your successes with you.
Using a Dental Digital Marketing Agency
Speak with a professional dental digital marketing agency to schedule a free social media marketing evaluation. 321 Web Marketing creates customized social media marketing plans for each client and continues to monitor the performance of campaigns after launching to ensure their success.