Most law firms realize that they need to market their services in some way. Few, however, really know where to begin. Creating a comprehensive marketing plan for your law firm can be a difficult process, especially if you aren't sure about what marketing techniques to use. A law firm marketing agency can provide the best law firm marketing services, creating a custom plan for your firm and employing the ideal techniques to spread your message. Here's what you need to know about some of those techniques and the benefits they can bring to your law firm.
Search Engine Optimization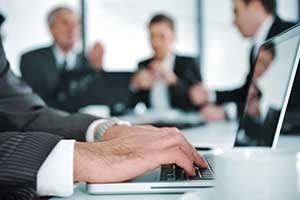 Search engine optimization, or SEO, is designed to help search engines find your website more easily. A law firm marketing agency can research keywords to determine which ones people use when seeking out legal services online, then place those words in strategic locations throughout your website. When people search for those keywords, search engines find the matching words on your page and display it in the results. Highly-ranked sites are seen as more trustworthy and relevant than other sites. Ranking higher on the first page of results can boost traffic and increase client conversion, making it a top priority for many law firms.
Content Marketing
Generating content for your website provides your law firm with the perfect place to insert those SEO keywords. However, this law firm marketing service also provides your firm with the chance to share its industry expertise. Informative blog posts that explain various aspects of the legal industry, service pages that tell readers more about what you can do for them, and FAQ pages can all be used to show readers that your firm has a thorough understanding of what it means to practice law. These posts position your law firm as an industry leader that has the education and skills necessary to help clients successfully navigate their legal concerns. Quality content can help visitors to your website feel more secure in acquiring their legal services from your firm, and generating this kind of trust and credibility is therefore crucial.
Email Marketing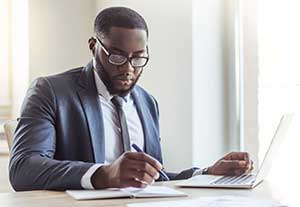 Sending out email newsletters is the ideal way to continually remind subscribers about your law firm and its ability to serve them. Doing so can create a sense of brand loyalty and familiarity among your subscribers, who will be more likely to secure legal services from your firm rather than from a brand with which they are not as familiar. To further increase the likelihood that subscribers will find your emails useful, a law firm marketing agency can help divide your audience into segments based on their demographic information, expressed interests, and more, than send each segment a customized email containing information most likely to be relevant to them. Targeting your emails in this way can help increase your client base, as subscribers will feel confident that your firm will be able to meet their needs.
Social Media Marketing
Advertising your business through profiles on social media sites is a great way to improve brand loyalty and recognition, improve inbound traffic, and engage with potential clients. Engagement is particularly important, as it helps humanize your brand and demonstrates that your law firm is genuinely interested in understanding its audience. Posts on social media are also easy to share, which can quickly help your law firm increase its audience with minimal extra effort on your own part.
Law Firm Web Design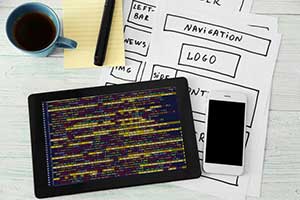 Using a website that is visually appealing and easy to navigate is important to your law firm's success. The website should also be responsive so that it looks just as good on a mobile phone or tablet as it does on a larger screen, because many people now access the web primarily from mobile devices. Another important feature of a good website is the placement of calls to action, which ask visitors to contact the law firm for more information or sign up for newsletter mailing lists.
By placing these calls to action in visible locations on the website, potential clients can more easily get in touch and provide a contact point that can help you turn them into actual clients. All of these elements work together to create a website that provides a stress-free browsing experience and plenty of opportunities for your firm to gain new clients.
Working with a Law Firm Marketing Agency
Speak to a law firm marketing agency for more information or to schedule a free consultation. 321 Web Marketing has extensive experience in using these marketing methods and more to help law firms increase their revenue and achieve their marketing goals. The agency creates customize plans for each client based on their needs, goals, competition, local market, and target audience. Its team of marketers monitors the results of each campaign, making updates as necessary to ensure its success, and aims to provide clients with a steady stream of qualified leads within six months of launch.