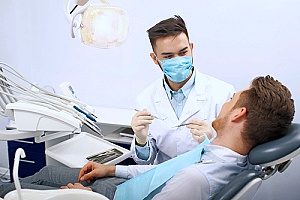 Businesses in the healthcare field have quickly discovered the many incredible benefits of online marketing. Whether you are a new or established dental practice, being found in the search engines is highly critical to your long-term success. The internet is where most people turn to find a dental provider, and if you are not listed on the first page, you are essentially losing scads of potential customers. Learn how you can increase your online visibility using dental internet marketing tools like dental SEO and why you should speak with a professional dental internet marketing agency for online assistance.
What is Dental SEO?
SEO, short for search engine optimization, is the popular practice of increasing the quality and quantity of traffic to your website using organic search engine results. With SEO, dental firms have the power to improve their online rankings, increase awareness of their brand in the search engines, and drive traffic to their website and social media pages. Dental SEO is not just about making your website more search engine friendly. It is also about making your website better for the people that visit it.
As the majority of web traffic is driven by major search engines like Google, Yahoo, and Bing, it is important to find ways to get your business at the top of the search engine results pages (SERPs). Whether your business sells products, offers services, or simply provides information, SEO can help more people find your website. People are led to your site by the words that they type into the internet search box. The search engine then delivers a list of websites that best match the web user's search. SEO has been found to have an exceptional rate of return compared to other online marketing options.
What are the Benefits of Dental SEO?
One of the biggest advantages of SEO use is an increase in traffic. The top positions on the SERPs receive the majority of impressions and clicks. Therefore, you want to implement strategies designed to get your business in these positions. One way to help accomplish this is by adding relevant keywords into your title tags and meta descriptions as both of these components show up in the results page. Having optimized title tags and meta descriptions can help boost your click-through rate and amount of traffic.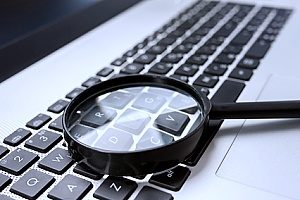 Another major perk of dental SEO is the low cost. In comparison to other paid options like Adwords and Pay-Per-Click (PPC), organic listings have zero cost. When you use SEO to get your business to the top of the SERPs, you do not need to pay for paid advertising which can result in more money for other objectives. In addition, traffic to your website will not instantly drop like with paid ads. Once you have created a page using SEO strategies and the search engine deems your site worthy of directing web users to, your site will continue receiving traffic for months or even years.
SEO is also an effective way to achieve higher brand credibility. People trust reputable websites like Google. Therefore, if Google is recommending your website at the top of its SERPs, you must be a credible business. When you strategize with keywords, users will begin to associate your business with those keywords which helps make your business an authority on the subject. Know that the more pages that you are able to rank high in the search engines, the more likely that people will see your content and become familiar with your name and brand.
The proper use of SEO also benefits its human readers by making the website easier to navigate. By rearranging the website's architecture and adding links to pages on the site your readers can easily access the information they are looking for in a pinch. An easy-to-navigate site is also important for search engines that crawl your site to find pages. As SEO is considered a staple in any good dental internet marketing, improving SEO on your site can help your business move ahead of the competition. This is especially true if your competitors are not taking the essential steps to establish high rankings online.
Keyword research is one of the most important things you can learn as you try to build your business. By finding out what keywords are commonly searched for but are not overused, you can implement terms that will get you see in the search engines. Using local keywords is also critical for any established dental firm. When people are searching for a dentist they generally search by city and state. By adding these geographical keywords into your website, you can attract customers in your local area. However, you want to avoid keyword stuffing which can result in consequences.
Another effective way to increase visibility and grow your dental practice is through interlinking tactics. When you create content on your website, add links to similar topics on your site. This encourages people to click on a link to learn more about a specific topic without leaving your website. You also want to focus on the quality of your content. Unless your content is well-written, engaging, and factual, your readers are not likely to stick around. Quality content generation takes time and effort and should not be a hurried process. Keywords should be implemented in a natural way so that they cannot be easily spotted.
Speak With a Dental Marketing Agency About Dental SEO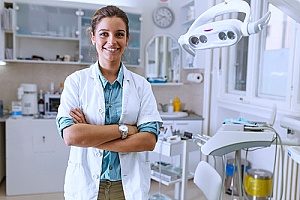 Today, search engine optimization is an essential component of any good dental internet marketing strategy. It has been deemed one of the best ways to improve your online visibility by making it easier to reach targeted customers who are looking for products or services you offer. For many businesses, one of the biggest advantages of SEO is the ability to attract new customers without having to pay for ad space. Organic results can result in more attention and clicks without a big financial commitment. For more information about dental SEO or to schedule a free dental internet marketing consultation, contact a professional dental internet marketing agency.