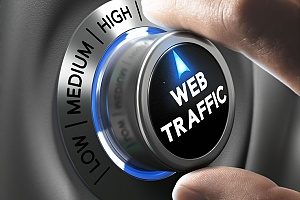 Most businesses rely on a website to attract potential customers, provide important information, and drive sales. However, the "build and they will come" approach rarely ever works in the digital world. Instead, businesses must rely on various marketing strategies to draw in traffic and build sales. Search engine optimization (SEO) and search engine marketing (SEM) are the most common ways to increase visitors to your website. Learn more about the differences between organic SEO and SEM and how you can increase organic traffic using a few proven methods.
Differences Between SEO and SEM
Both SEO and SEM have the same basic goal: to increase visibility in the search engines. However, while organic SEO focuses on optimizing your website to get better rankings in the search engines, SEM goes beyond that. SEM uses other effective methods to boost search engine visitors, such as PPC advertising. One of the biggest differences between the two terms is the cost. While SEM typically uses paid advertising to reach new customers, organic SEO is the more effective way to generate more business. An organic SEO strategy can naturally increase your web traffic without associated fees. This can be useful for new companies who may not yet have a large budget to put towards marketing.
Below are the Top 7 ways to increase your web traffic organically. By creating quality content, utilizing keywords effectively, optimizing your web pages, and engaging in link building strategies that broaden your online visibility, your business will rank higher on search engine results pages and increase sales conversions.
Create Quality Content Consistently
Many businesses make the mistake of creating content stuffed with keywords in an attempt to essentially trick the search engines into finding their content quickly. However, changes in search engine algorithms ensure that "keyword stuffing" no longer gets the results it used to. If you really want to see results, write and publish high-quality content as often as possible. When you write quality content on a regular basis, the search engines will take notice and are more likely to share your content with readers.
Start a Blog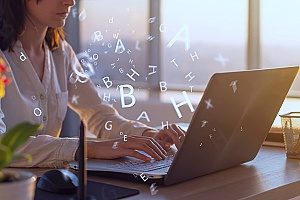 The content that you publish on your main web pages is not the only content you want to optimize. You should also maintain a blog with posts that feature SEO. Blogging has become one of the most effective ways to boost your organic site traffic. It is also a great way to create a catalog of helpful information about your brand, products, services, and values. Avoid posting poorly-written or spammy blog posts that simply focus on aggressively selling something. These types of posts often do more harm than they do good.
Write for People, Not Robots
The great thing about organic SEO is that it can be effective without having to stuff keywords into an article or blog post. While it is true that search engines "crawl" your website searching for keywords, they also look for other things. If you only post blogs that are riddled with keywords, you will not receive the traffic you want. Understand that search engines want to recommend websites that offer content that resonates with your ideal buyers, not ones with keywords and meaningless, uninteresting content. In short, write for your target human audience and not for search engine robots.
Incorporate Long Tail Keywords
Keyword research is one of the most difficult components of organic SEO. It is not enough to simply use basic keywords that everyone else in your industry has already saturated. You need to perform extensive keyword research to ensure that you have unique keywords that will help bring you to the top of the search engines. Instead of focusing on short, popular keywords, find more unique long tail keywords. Targeted long tail keywords can help boost your content in the search engine rankings and will help your target audience find you more easily online.
Use Effective Meta Titles & Descriptions
Organic SEO can be used in various components of your website to boost traffic. In addition to web pages and blogs, you will want to incorporate keywords into your meta title, URL, and descriptions. While some businesses use plugins to automatically add optimized metadata, this is not always enough. It is important to work on each page and post individually to ensure that the meta title, URL, and description all contain the proper keywords. These little snippets of code are essential in your online marketing plan because they strengthen your ability to drive consumers from search engines to your website.
Incorporate Internal Links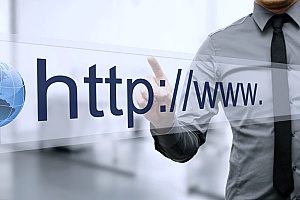 If you have ever visited a popular website, you have probably noticed that there are links sprinkled throughout the content. These links often point to other pages on the website. For example, a link in a blog post about the best makeup of the year may contain links that point to specific cosmetic products offered by that company. By guiding visitors to other pages on your site, you can keep people on your page longer, which increases the odds that they will make a purchase.
Generate Inbound Links
The search engines prefer to recommend sites that they find trustworthy. Most often, a website can be deemed reliable when it is linked from another trustworthy site. To help grow the number of links that point to your website, encourage clients, suppliers, partners, and other industry professionals to link to your site. Many smaller businesses find success by guest blogging for a major website, since most will commonly return the favor by providing a link back to the business's site. Avoid companies that claim that they can get you hundreds or thousands of incoming links all at once, as these can damage your SEO efforts.
Learn More About Organic SEO
While search engine marketing can be highly effective at increasing traffic to your website, organic SEO is usually the better option when it comes to long-term dependability. Not only are the results low cost, but search engine optimization often offers a better return on investment with results that last longer. Organic SEO is the ultimate way to take your business to the next level. Contact a proven digital marketing agency for more information about organic SEO or to schedule a free SEO consultation.