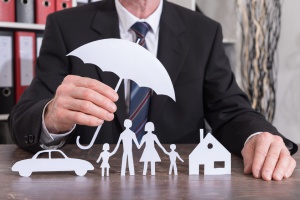 Your insurance agency has many options when it comes to advertising the agency's services. Television and print ads are classic, but they're a one way street that leaves viewers feeling like they haven't gotten anything interesting or relevant out of the interaction they have with the ad. One of the most effective forms of advertising is content marketing, which involves using the blog posts, photos, and other pieces of content throughout your website to tell visitors what your agency can do for them and provide them with better information that they can actually use. By filling your site with carefully constructed content, your agency can reach a larger audience, generate trust, and ultimately increase its sales. Here are some ways that an insurance marketing agency can use content marketing to boost your bottom line.
Educational Enrichment
One of the main benefits of using content marketing is that it gives your agency the opportunity to share its industry expertise and educate potential clients about how the industry works and what services your agency can provide. Writing rich, informative posts will give readers the power to make intelligent decisions about where to spend their money, which is something that is far too difficult to find on many websites and causes readers to feel frustrated. If your agency becomes a dependable source of reliable and helpful information, site visitors are more likely to purchase insurance from your agency, as they will feel confident that your agency understands the industry and will be able to help them understand it and get the support they need.
Rank High
Digital marketing agencies don't simply provide your agency with content to place on its website. The agency will conduct extensive research to determine what people type into search bars when they are seeking information about insurance policies, then insert those keywords into the content provided. This technique, known as search engine optimization, helps search engines find your website when people search for the keywords located in your content. The better the match, the higher up in search results your web pages will appear. People tend to consider highly-ranked pages to be the most trustworthy and are therefore more likely to purchase insurance services from agencies that appear on the first page of search results.
Generating Trust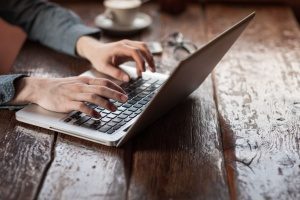 Creating quality content that readers find useful positions your agency as an industry insider that truly understands the landscape of both businesses within the industry and the clients who are trying to navigate it. Developing a reputation for providing critical information makes your site a go-to destination for people who are seeking support in making insurance decisions, which in turn helps readers trust your agency as the most reliable.
In addition, people who trust your agency are more likely to not only purchase services themselves, but to recommend your agency to their friends and family members who needs similar services. Word-of-mouth recommendations like this can increase your sales with minimal extra input on the part of your agency. Clients who trust your agency in this way are also more likely to remain loyal to it and continue purchasing serves from you in the future.
Social Climbing
If your agency is not producing content, it's missing out on a major way to generate sales: social media. Creating content for your website and then posting the links to that content on Twitter, Facebook, and even LinkedIn or Instagram can show an entirely new group of potential clients what your agency can do for them. In addition, social media provides an excellent referral network. Current followers may repost your content to their own social media accounts, creating a strong endorsement for friends and family and encouraging them to purchase insurance from your agency. Social media can therefore be the perfect way to ensure that the highest number of people are seeing your content and clicking through to learn more about your agency by visiting your website.
Traffic Boost
All of these factors combine to increase traffic to your website. Highly-ranked pages are generally clicked on more than other pages, since most people generally do not feel the need to view subsequent pages of results after the first one. People who view your site as a valuable source of information and trust it to cater to their needs in a reputable manner are also more likely to purchase insurance from your agency and seek out your website. As a result, it is important to build a reputation as a source of valuable content, as doing so will increase the daily traffic your site sees and likely improve sales as a result.
Data Details
Content marketing can help your insurance agency better understand its industry, clientele, and more through the variety of data that content marketing provides. For example, you may be able to see how many people read a particular blog post and how many times it has been shared through email or social media. This data can be used to update your digital marketing strategy, helping you create content that is more engaging and useful to your target audience and more easily found by search engines. Making your content more helpful and visible will ultimately draw in more readers, potential clients, and sales than before.
Working with a Digital Marketing Agency
Speak with a professional insurance marketing agency to get more information or to schedule a free digital marketing consultation. 321 Web Marketing has years of experience creating content for insurance agencies and can work with your agency to develop a customized digital marketing plan. The agency completes extensive research for each campaign to ensure that the content created meets the needs of each insurance agency's clients and also positions the agency as an industry leader. 321 Web Marketing always seeks to provide its clients with a consistent flow of qualified leads on a daily basis within six months of launching a new campaign. Its team of marketers also monitors campaigns over time to study is effectiveness and make changes, such as inserting new keywords throughout the site for SEO purposes, to improve the campaign and ensure the best possible return for clients.