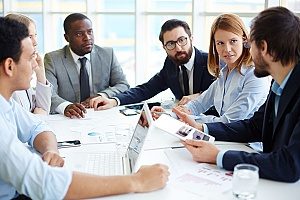 Marketing can seem like an overwhelming responsibility for a small insurance agency. However, there's no need to reach too far to find the right clients. For many insurance agencies, gaining local clients is a high priority. It helps the agency gain a strong foothold within the community and also positions it as a local industry leader. There are a variety of insurance digital marketing strategies that can be used to help you gain more local clients, including location-based landing pages, online citations, SEO, and more. Here's how a digital marketing agency can use these strategies to help your insurance agency rank higher on search engines, attract more clients and increase revenue.
Location-Based Landing Pages
Location-based landing pages are essential for a strong insurance digital marketing strategy. These pages can be created for each city that your insurance agency services within your target area, which helps generate organic rankings for each of these cities. Location-based landing pages can also be created for each office your insurance agency operates. This also boost local rankings for your agency in both one or multiple cities. Location-based landing pages help search engines understand where your business is located and what areas it serves so that when people search for insurance in your area, your agency is among the first results listed. These pages are the foundation for any insurance digital marketing strategy because they anchor your agency in the local community, showing dedication to local clients and providing your agency with a place to post location-specific content in an effort to further increase its local reach.
Importance of Local SEO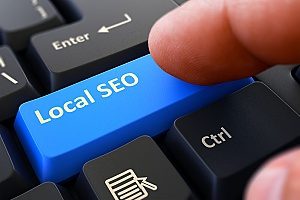 Local SEO has two major benefits. First, it helps your agency rank higher in search results. By using the names of your service areas throughout your website, search engines will be able to find it more easily when potential customers in those areas search for insurance brokers. Ranking higher in search results also helps your agency appear more credible since web users tend to consider the first page of results to be the best. Second, SEO increases your visibility locally. The higher search rankings and proper keyword usage ensure that your site appears more regularly for local users, helping familiarize them with your brand and trust it as a reputable local company.
Companies with a strong local marketing component can more easily transition to large-scale, national marketing campaigns if they hope to expand further, as they will have the content and strategies in place to adapt to the new campaign.
Other Local SEO Tactics
There are several other SEO tactics that can be used both on your local landing pages and outside of them. These insurance digital marketing strategies build on your location-based landing pages to show clients that you are committed to the community while also showing search engines that your agency should be listed in search results for those related to local insurance agencies.
Title Descriptions and Meta Tags
One in-page feature is title descriptions and meta tags. These pieces of information are embedded into each website page so that when people see your site in search results, they see the title of the page and its description below. Accurate, locally-based descriptions are important. Titles and meta descriptions that clearly explain what the page is about and mention the relevant geographic areas tend to rank higher in search results and boost traffic. Including the name of your service area in the title also helps catch the attention of potential clients who are seeking a local insurance solution, as they can be sure your site contains the best information for that need. Titles and meta descriptions are an important first impression, and using local terms within them can show clients that your agency is a credible and community-focused firm.
Website Reviews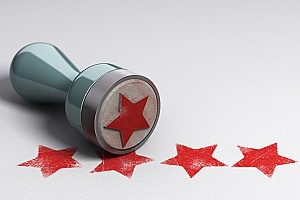 Managing reviews, however scary it may sound, can be a critical factor in developing your local SEO strategy. Encourage clients to leave reviews of your agency on sites like Yelp and Google. Having a substantial amount of honest reviews helps search engines understand that your website corresponds to a real business, prompting them to rank your site more highly in results. Having too many five-star reviews makes the business look suspicious, but a mix of both high and medium reviews can help show that your business is a reputable one.
Responding to reviews and addressing any concerns that are brought up can also be helpful to your insurance digital marketing strategy. Doing so shows that you care about your clients and strive to provide them with a good experience while remaining an active member of the local community.
Online Citations
Online citations, or name, address, and phone number listings, provide another strong link to your local clientele. Online citations can be placed anywhere on the web by someone from your agency, such as a listing on Yelp, or by a member of the community on their own websites, in articles, or in other directories. It's important that your insurance agency's information is listed accurately and consistently across all mentions to make it easier for your business to be located. Multiple instances of correct information not only make it easier for search engines to find the information and consider it truthful. It will also make it easier for potential clients to contact your insurance agency when they need to purchase services or ask questions. Businesses that are easy to contact are generally considered more trustworthy than others, making up to date citations essential.
Working With a Digital Marketing Agency
Speak to a professional insurance marketing agency for more information about how to rank higher locally and to schedule a free consultation. 321 Web Marketing specializes in creating local marketing strategies based on extensive research into your insurance agency, your competition, your ideal customer base, and the local landscape. The agency's plans are customized based on these factors and on your agency's insurance digital marketing goals. 321 Web Marketing uses a variety of techniques, including SEO, content marketing, social media marketing, and more, to help your agency connect with potential clients and grow its local business.