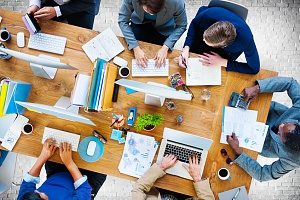 When it comes to creating a powerfully effective marketing campaign, there's no stronger ally than insurance marketing agencies. These companies put in their best work to ensure that their clients receive the best marketing services to help them meet their goals. They conduct critical research into the strengths of your insurance agency and the challenges it faces to better understand how to spread the word about your business. Not only does hiring an insurance marketing agency allow you to devote your time to other projects, it also provides you with highly specialized knowledge that can be used to help your marketing campaigns stand out in a crowded field. Insurance marketing agencies understand which keywords will provide your agency with the most traffic, which social media sites to use to reach your ideal customers, and more. Here are four prominent digital marketing campaigns that an insurance marketing agency can provide for your company and the benefits each provides.
Insurance Agency Email Marketing
Email marketing campaigns are the perfect way to keep in touch with your subscribers. Through email marketing, your agency will be able to send periodic newsletters informing subscribers of the latest services, special deals, and developments at your company, or industry changes such as new laws that could affect their coverage.
Email marketing gives your firm several important benefits. First, email marketing promotes brand awareness. If people are constantly reminded of your company, they will likely think of it first when they decide to purchase insurance products. This familiarity and awareness of your brand also helps people trust your company more than others, as they are unlikely to purchase from a company they have never heard about before. In addition, email newsletters are easy to share, helping spread the word about your agency with little extra effort on your part. Your subscriber base can be segmented by people's age, location, insurance needs, and more, making it easy to send customized newsletters addressing their particular situation to each group within your subscriber base. Personalized emails show that your company pays attention to their needs and cares about helping them receive the best services possible.
Insurance Social Media Marketing
Social media marketing involves more than simply purchasing advertisements on social media websites. Posting information about your insurance agency, interacting with other people in the comments sections, and being an active participant online can help your brand stand out. An insurance marketing agency can help determine which social media sites will provide the best return by segmenting demographic groups that tend to use certain sites more than others.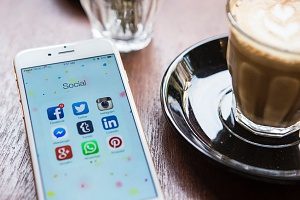 Much like email newsletters, your posts will be easy to share, and will often be visible to people who haven't sought out your content thanks to the likes and comments that friends share. Simple social media activities like these help broaden awareness of your agency. Using social media also helps to humanize your brand, encouraging users to think of it as a truly caring organization rather than just another corporate business. The humanization of your brand can in turn generate loyalty and differentiate it from competitors who may be less recognizable and approachable.
Insurance Agency Content Marketing
The content on your website should be designed to tell people everything they need to know about your insurance agency. This content can consist of blog posts, service pages explaining your products, and even a frequently asked questions page. An insurance marketing agency can help ensure that this information is laid out in a clear, easily navigated manner to help site visitors have a seamless and informative experience while visiting your site.
Content marketing does more than just inform people about your business. Content can be used to support SEO keywords, which help increase your site's search engine rankings and generate more traffic for your website. Content marketing can also help your insurance agency show its expertise within the industry. Clients will be more likely to trust your business if they recognize that the information it provides is valuable and accurate. Not only can this increase your client base, it also shows that your agency is a credible industry player. The content on your website can be easily shared through social media and email newsletters, providing your agency with a strong marketing foundation.
Website Design For Insurance Agencies
It may not seem like it at first, but web design is a critical component of marketing. It's the first thing people see when they click on a link to find out more information about your agency, and first impressions really do matter. An insurance marketing agency can create a website that is informative, easy to navigate, and encourages people to quickly get in touch with your agency.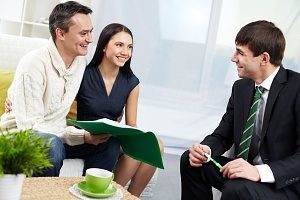 A website that is clean and easy to use serves several purposes. First, it shows that your insurance agency is a modern one that understands the standards to which businesses are held to currently. It also shows that your agency prioritizes its clients' comfort and time. Your agency will appear professional and knowledgeable of what it takes to provide excellent customer service and support clients and their their busy schedules. Calls to action, which invite site visitors to get in touch for more information, help prevent potential clients from putting off phone calls for another time. With contact information so readily available, they will be more inclined to write a quick email or immediately place a call. Strategic placement of these links can help boost lead generation and give your agency more chances to close a sale.
Working with an Insurance Marketing Agency
Speak to an insurance marketing agency for more information and to schedule your free insurance marketing consultation. 321 Web Marketing has years of experience in helping insurance agencies reach their marketing goals. 321 Web Marketing creates customized digital marketing plans for each client tailored to the client's goals, competition, ideal customer base, and geographic location to provide customers with a steady stream of qualified leads within six months of launching a new campaign. Its team of marketers monitors the results of each campaign, making changes as necessary to help clients achieve their goals and grow their businesses.