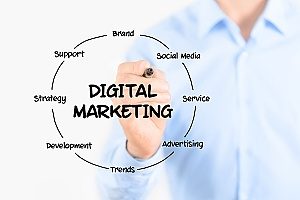 Understanding proper insurance digital marketing techniques is essential to helping your insurance agency grow. This can help your agency gain greater public awareness, more clients, and and higher status within the industry. Combined, these factors can help make your insurance agency the top choice in your area and increase revenue as a result with the help of insurance marketing services. Here's what you need to know about insurance digital marketing to help your agency become an even more visible and profitable enterprise.
Quality Web Design
Your website is the first impression people have of your business and how it is conducted, so it's important to have a beautiful, modern website with rich features. Your site should look just as good on a laptop as it does on a mobile device, since so many potential clients will be viewing it away from their desks, and a responsive design that can adapt to any size screen is an important element of design. This prevents people from feeling frustrated and helps your business appear more modern. It's also important to have well-organized menus throughout the site, clear links for navigation, and a minimalist design, all of which show that your agency understands the high standards that are required of modern businesses. It also shows that you have great respect for your site's visitors and care about making their visit as seamless as possible, as sites with these features are typically easier to navigate. Calls to action, including sign up forms for monthly email newsletters and encouragement to call your agency for more information, can convert clients who are just browsing into new contacts to whom you can reach out in the future to promote specials and new products. Together, these features, typically offered by insurance marketing services, create a well-designed website that promotes trust in site visitors and loyalty to your insurance agency.
Organic SEO
Search engine optimization, better known as SEO, can generate much more visibility for your insurance agency's website. After researching keywords that web users search most often to find information about insurance services, these keywords can be placed in strategic locations throughout your site. This helps search engines find your site more easily, increasing the likelihood that it will appear higher in search results. Many web users consider sites ranked highest to be the most relevant and trustworthy, with the first site listed the most likely to receive a steady flow of traffic. Appearing on the first page, then, is particularly important, as many people do not feel the need to view additional pages of results for a given search. Organic SEO helps your content appear in front of people who are already searching for it, providing your insurance agency with more qualified leads who are more likely to click on the page and become clients than those who simply view television or newspaper ads. SEO is typically a cost-effective insurance digital marketing technique with a high return on investment, making it a valuable addition to your insurance marketing services.
Optimized Web Pages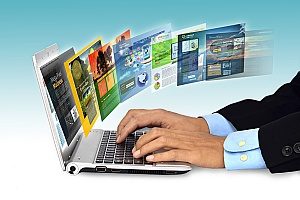 An optimized web page is one that contains extra information to act as signposts for search engines to more easily find it. Title tags and meta descriptions, which appear in the search results for your website, tell both people and search engines what information can be found on the page. Clear tags and descriptions help your site rank higher because they help search engines quickly determine whether the content within will be valuable to a user. Optimization also includes fixing broken links that lead to blank pages, which improves navigation and helps web users and search engine algorithms easily find content. Making content easily shareable through the use of social media share icons is not only a modern touch, it also helps your content reach people outside of those who have directly clicked on a search engine result. Images, too, can be optimized through the use of titles, captions, descriptions, and alt-tags that contain SEO-friendly keywords, further supporting your effort to see your site rank higher and get more traffic with proper insurance marketing services.
Informative Content
Your site should have more than just service pages and contact information. Educational blog posts about the insurance industry and how it relates to clients can be the perfect way to increase your traffic and visibility over time, as these pages can help your agency develop a reputation as a valuable source of information. It also shows that your agency is an industry leader that understands the latest developments in news, trends, and best practices within the insurance industry, helping potential clients trust your agency with their business. This content can include a frequently asked questions page, blog posts about comparing various insurance policies, or explanations of why renters insurance is so important. High-quality content throughout your site serves several purposes. First, it shows that your agency's employees are experts within the insurance industry, making it more likely that clients will trust the agency to handle their insurance needs and recommend the agency to a friend who needs similar services. Recommendations from trusted friends can often carry more weight than any advertising or marketing. Content also provides the perfect opportunity to insert SEO-friendly keywords throughout your site, increasing the likelihood that it will appear higher in search results due to strong and reliable insurance marketing services.
Working with an Insurance Marketing Agency
Consult with an insurance marketing agency for more information and to begin receiving help on improving your agency's online visibility. 321 Web Marketing uses a variety of insurance marketing services, such as content generation, SEO strategy implementation, and quality web design to help boost your site's visibility. The agency works with insurance companies of all sizes, whether they have an existing marketing department or not. 321 Web Marketing creates customized marketing plans for each client based on their goals, ideal client base, geographic area, and competition to design the most effective marketing strategy possible. The firm monitors each of these plans after they are launched, making changes as necessary to reach its goal of providing clients with a steady stream of qualified leads within six months of a new campaign launch.