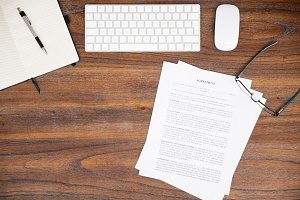 Constructing a successful digital marketing strategy can take a significant amount of time, research, and training. It's not surprising to look back on a marketing campaign and realize that it may not be performing to your standards, which is why it's important to understand the flaws in your strategy and work with a reputable law firm marketing agency to help improve it. Here are the hidden problem areas that could be lurking in your current digital marketing plan and the five techniques you should try using to fix them.
Digital Marketing Areas of Improvement
Certain marketing strategies can do more harm than good when used incorrectly. Search engine optimization does little when your law firm is using keywords that do not provide adequate traffic or writing content that does not relate to your target audience. Poor web design, including sub-par link building and a busy, outdated-looking website, can also turn potential clients away and prevent them from spending enough time on your site to understand your services. Other potential areas for improvement include social media pages that are not used to interact with other people, ineffective email newsletters, and inaccurate information about your law firm online. Working to strengthen these areas of your digital marketing plan can help your business increase its client list and bring in more revenue.
Content Marketing
Content marketing may well be the foundation of digital marketing. It involves using keyword research to determine the most-searched keywords, then incorporating those keywords in strategic points throughout the content on your website to help search engines match words in queries to words on your site. Choosing keywords that are used often and relevant to the services you provide and content you create can help your site rank more highly in search results. This helps web users think of your site as a reliable and trustworthy source of information and boosts web traffic, as people generally consider the first results to be the most useful and therefore rarely click past the first page of results. In addition, the keyword research your law firm marketing agency provides could help you create content that is more relevant to potential clients' needs. For example, if you find that many people in your area are searching for information about fiancé visas, and your firm provides fiancé visa services, you can create content based on those keywords. This targeted digital marketing helps your law firm share its expertise in areas in which potential clients are interested and positions your firm as an industry leader.
Web Design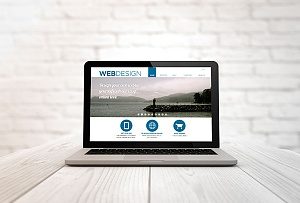 The design of your website is just as important as the content within it. Having a website that is easy to navigate and has multiple menus and links to various pages helps site visitors easily find the information they need. It is also important to have an elegant, modern-looking design to show that your firm understands the needs of clients in today's fast-paced world. Web design also includes properly configuring your title and meta description tags.These appear as the summary of what people can expect to find on your website when the link to that page appears in search results.
Having tags that give an accurate preview of the information on your website makes it more likely that people will click on those links and find them useful to their needs. Finally, include call to action throughout your site to ask visitors to sign up for email newsletters, provide feedback, or contact your firm for more information. All of these web design elements help site visitors view your law firm as a professional, organized practice that values their time and will be able to provide quality legal services.
Email Marketing
Effective email marketing is more than simply sending out email newsletters to your client list. It is important to send emails frequently enough that clients are constantly reminded of your services, but not so often that they are annoyed by the amount of email they receive. Monthly correspondence may be the ideal frequency. Your firm should also consider segmenting its email list into specific groups based on clients' interests, previous services received, demographics, and more. Providing your clients with newsletters containing information specifically tailored to them can increase open rates and help develop stronger relationships with those clients by showing them that your firm understands their needs.
Outreach Marketing
Outreach marketing involves interacting directly with clients and potential clients and encouraging them to interact with your law firm as well. There are several ways to effectively utilize this form of digital marketing. First, you can incentivize people to click or comment on your social media links by promising to provide them with relevant information. For example, if someone in your network makes a post about having a difficult time understanding a new contract, you may be able to post a link with relevant services from your law firm to help them answer their questions. Outreach marketing can also consist of asking clients to review your law firm on sites like Yelp, which could help boost your search result rankings, and to recommend your firm to friends and family members who may also be in need of legal services, which could help you gain more clients. Working on making genuine connections with clients by anticipating and meeting their needs can help foster brand loyalty and client retention.
Online Citations
Whenever the name, address, and phone number of your law firm appear online, it's important that the information is displayed correctly and consistently. These listings, which are known as online citations, can help your law firm appear higher in search results because search engines tend to view consistent information to be trustworthy information. Not only does this help search engines trust and display your law firm's information, making it easier for potential clients to get in touch by providing them with the correct contact information can help them feel confident in your firm's ability to provide quality services and encourage them to become clients. Inaccurate citations, or citations that are not formatted the same way, could damage your law firm's online reputation. These citations can appear on websites, such as Yelp, without any input from an employee of your law firm, and it is therefore important to periodically review and correct your citations when possible.