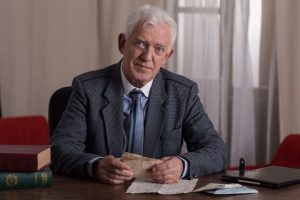 Thanks to the Internet, there are dozens of ways to market your law firm and spread the word about your services. One of the simplest and most effective ways to do that is through law firm content marketing. On its most basic level, content marketing is the process of using content placed on your website, such as blogs, photos, and videos, as an advertising tool. A law firm marketing agency can assist your firm in developing content that most effectively speaks to your target audience to help your firm increase its client base. Here are some additional benefits of using content marketing for your law firm.
Get Ranked
When creating content for your website, your law firm digital marketing agency will research frequently-searched keywords and use them throughout the content. This helps search engines find your web pages when people search for those terms. Particularly relevant pages appear higher in search results, and web users often consider these to be the most trustworthy sources of information. The more content you place on your website, the more opportunities you have to utilize keywords to you advantage and potentially be found by someone who is searching for the exact services your law firm provides. By ranking higher in search results, your firm will also be seen as a trustworthy and credible choice.
Get Smart
It's not enough to simply tell people about what services your firm provides. You need to provide readers with rich, informative posts that give them a deeper understanding of what your firm does, what differentiates it from other firms, and what these readers need to know about the legal industry in general. Clients want information that helps them make intelligent decisions about where to spend their money and time, and creating quality content fills that need. Becoming a dependable source of reliable, accurate, and helpful information is an excellent way to grow your audience and increase the number of qualified leads your firm receives each day.
Get Trusted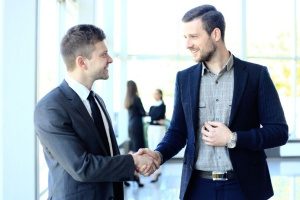 Providing website visitors with informational content has an additional benefit. By producing content that readers find useful, you will be positioning your firm as an expert in the industry. Your website will develop a reputation for providing quality advice and information, making it a top destination for people seeking help in legal matters. This, in turn, helps readers trust your firm as the most knowledgeable and most able to help them when they need legal services.People who trust your firm in this manner are more likely to advocate for your law firm and promote it to their friends when they need similar services.
This helps grow your potential client base with minimal extra effort on the part of your firm. People who trust your firm will also remain loyal to it, providing good reviews and returning to your firm if they need additional legal services in the future.
Get Social
The content generated for your website through law firm content marketing doesn't have to stay on the website. In fact, it shouldn't. Posting content on social media can help you grow your audience in several ways. First, it provides you with another way to reach potential customers. People may not visit your website, but they may come across a tweet or Facebook post shared from your page by one of their friends. This way, people become familiar with your brand and, if something is shared by a trusted friend, begin to place more trust in your brand as well.
Social media can also help you generate momentum when it comes to building your audience. Posting content that people find interesting will gain followers and people who are loyal to your brand. Once this follower list reaches a large enough number, other people will view that large following as an endorsement: If so many people follow your firm's updates and posts, those posts must contain valuable information that they should be following as well.
Get Savings
Law firm content marketing is significantly cheaper than other forms of marketing for law firms. While traditional ads such as television, print, and radio spots are more familiar, they can be very expensive over time for very little gain. Creating content is a one-time expense in terms of both time and money, making it a small but powerful investment. This investment can generate three times as many leads while costing 62% less than outbound marketing, according to the Content Marketing Institute, with a cost per lead that drops 82% after the first five months of posting the content. People tend to remember and think more highly of content that they find themselves, such as a blog post they discover through search results, rather than an ad that they passively view or are forced to watch on TV. As a result, law firm content marketing can be a money-saving, effective form of advertising.
Hiring a Law Firm Digital Marketing Agency
Speak with a marketing professional at a law firm digital marketing agency to get more information or to schedule a free content marketing consultation. 321 Web Marketing has years of experience in creating quality content for businesses in a wide variety of industries. The agency completes extensive research into each one to determine what content web users are seeking and how to create content that not only addresses those needs, but positions their clients as experts in their respective fields. 321 Web Marketing aims to provide clients with a consistent, daily stream of qualified leads within six months of launching a law firm content marketing campaign and continues to monitor and improve campaigns over time.