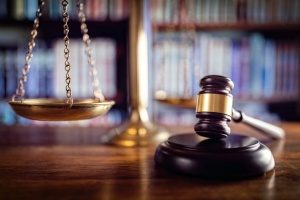 Many attorneys mistakenly believe that casting a wide net as you can when it comes to law firm digital marketing is the ideal strategy. After all, don't you want as many people as possible to hear about your law firm? In reality, this is generally not the case. While targeting as wide an audience could result in more initial traffic, not properly segmenting and targeting your law firm marketing campaign can result in your firm spending far more time, money, and effort than necessary. Instead, firms should concentrate on highlighting their services to a specific audience that is most in need of the services they offer.
A law firm digital marketing agency can help create a law firm digital marketing strategy that speaks to the people who want to hear about your firm the most, saving you valuable time and money and generating more qualified leads than ever. Learn how to carefully consider your audience in your law firm marketing efforts.
How to Target Your Potential Clients For Law Firm Digital Marketing
Publish Better Legal Content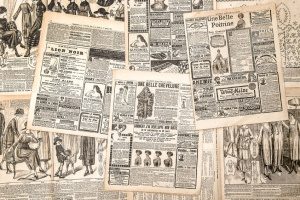 When your firm chooses to focus on a specific audience, it is easier to focus on your target audience and create content on your website that they will find useful. For example, a firm focusing on corporate law will have little to no need to discuss divorce law, as its clients will not be interested in that topic. Creating content that your audience will find interesting, useful, and relevant to their needs will help your firm develop a reputation as an industry leader. Not only will you be able to share your law firm's expertise in your field, you will also demonstrate that you understand the unique needs of your chosen audience.
As a result, people who read your content will feel confident in retaining your law firm's services for their legal needs. While information about broader topics may still be helpful, providing more specific content will prove more valuable to your potential clients and build your even reputation further.
Conduct Focused Outreach
Once you create content, it is important to get it out into the world, beyond the pages of your own website. You may be able to post it on your social media pages, or place it in a legal magazine. In either case, you must consider the audiences of each new platform to ensure that your efforts are effective. By understanding your audience, you increase your chances of placing your content in a place where it will be appreciated by its viewers.
Marketing outreach can take other forms as well. You may choose to comment on various social media posts with your law firm's social accounts or volunteer to speak at various events. The same principle, however, applies. Understanding where your audience is and what they need will help you focus your outreach in the areas where it will make the most impact and create the most benefit for your firm.
Benefits of Selecting the Right Target Audience For Law Firm Digital Marketing
Experience Increased Conversions
Targeting the right audience increases your chances of turning a casual site visitor into a client. People are more likely to retain the services of a firm that they feel is speaking directly to them and their needs. In addition, targeted marketing can help customers feel that your firm truly has their best interests at heart. One way to do this is through targeted email marketing. This further segments your audience into smaller, more specific sections based on a variety of criteria, including their age, location, and interests. For example, if your firm specializes in immigration law, your content should obviously be mostly about this topic. However, you may be able to further segment your send newsletters by sharing with specific content information within the immigration sphere to people who have expressed an interest in cases relating to adopting children or international marriages. Showing that you understand your audience's specific needs in this way promotes trust and inspires potential customers clients to become paying real clients when they need legal services.
Save Time and Money
Creating television, radio, or print advertisements can be incredibly expensive. While they are sometimes difficult to ignore, are they really worth the money? In many cases, the answer is no. While a wide range of people view these ads, the ads often do not have an impact on the people viewing them. People are passively exposed to these ads and sometimes forced to view or listen to them, often causing frustration and rendering the ad all but useless. Targeted marketing, in contrast, focuses on people who are already searching for the content you are producing. For example, someone who types in search terms relating to your firm's services is already searching for those services and is more likely to become a qualified lead than someone passively viewing a TV ad about your firm. Using techniques like search engine optimization to create content relevant to users' needs saves your firm time and money compared to other forms of advertising.
Capturing the Audience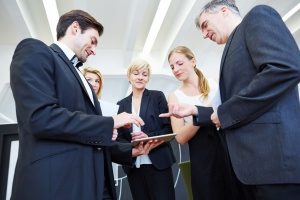 A professional law firm digital marketing agency can create a marketing plan tailored to reach your law firm's ideal audience. After discussing your firm's target audience, the agency will use a variety of methods to ensure that your message reaches them. The agency will use industry research, including trends and market analysis, to get more information. They agency will also examine your competitors and their marketing efforts to determine what kind of marketing is currently achieving good user engagement. Finally, an agency will conduct comprehensive keyword research and searcher intent research to determine what your audience is searching for. This can provide invaluable insight and information than can be used to create content that is searched for, found, and shared.
This research also shows marketers This shows what users are searching for, what words your audience use in search engines to search for content related to your industry. they are using to search for it, and whether your firm's content and services match up to those needs. Collecting all of this information helps a digital marketing agency develop the best law firm digital marketing plan possible for your target perfect audience, resulting in more website traffic and qualified leads for your firm.
Working With a Law Firm Digital Marketing Agency
Speak to a professional law firm digital marketing agency for more information or to schedule a free law firm digital marketing consultation. 321 Web Marketing has years of experience working with law firms of all sizes and specialties. Our team of highly-skilled marketers will conduct extensive research into the latest law firm industry trends, search terms, and more to create a customized law firm marketing campaign designed to generate a steady stream of daily leads within six months of launching. The agency can also assist you with content marketing, website design, email and social media marketing, and more.
UPDATED: April 5, 2019