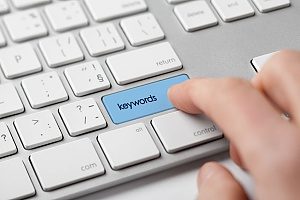 Most marketers know that search engine optimization, or SEO, is an important element of any marketing plan. But how do you know which keywords will generate the best rankings? By conducting keyword research, you can easily understand which words or phrases to include in your content. Moreover, a law firm marketing agency can quickly determine what your potential clients are seeking online and how to best incorporate that information into your law firm's content. Read about how proper law firm SEO should be conducted and how it can help increase your law firm's revenue.
What is Keyword Research?
Proper keyword research is the foundation of any successful law firm SEO campaign. Keyword research helps you know words or phrases are being searched online. By including already trending words and phrases in your content, you can ensure that your website pages rank higher in the search results. Keywords should be relevant to your law firm and be as specific as possible. Also, consider that while generic keywords are more frequently searched, there are also more websites using those keywords, meaning that yours may get lost in the shuffle. Instead, choose keywords that are accurate and specific to your site and your practice; these typically result in the best return on your investment, as there is less competition. It's important to select keywords that are popular but not too competitive, as these often generate the most traffic.
How to Identify Strong Keywords
The best keywords to target are the ones that point to a specific niche. For example, instead of using "immigration attorney," you may want to consider using "K1 visa attorney." While the former is more general, the latter is far more specific, meaning that people who are looking for that phrase are more likely to find your site, as fewer firms will be targeting that word on their own sites. Targeted keywords help attract people who are more likely to find your content useful and see your site as a reliable source of information.
There are several online tools that can help you find good keywords to use. Most will give you an indication of the keyword's popularity, helping you determine whether it is specific enough to yield measurable results. Some tools may also help you understand the popularity of various keywords, allowing you to avoid terms that are too common to be used to your advantage.
Tracking the success of your keywords is also important for law firm SEO. This will help you determine which phrases are most effective, and which are not producing significant results. Measuring click-throughs, client conversions, and other metrics allow you to make adjustments to the text (content and copy) on your site for maximum impact. Moreover, monitoring the results of your keywords can also help you understand what types of phrases to avoid using in the future.
The Benefits of Keyword Research
As mentioned, identifying the most valuable keywords primarily helps improve your law firm SEO and enable your web pages to rank higher in search results pages. This makes your site appear more credible and also drives an increase in traffic, as most people consider the first page of results to contain the highest-quality links. You may also be able to tailor your content to the needs of people in your area by using local Law Firm SEO techniques, enabling local clients to easily find you and your services.
Proper keyword research can also provide your law firm with more qualified leads. Vague keywords may lead people who are seeking services other than those your law firm actually offers to your site, resulting in a low conversions. More specific keywords, in contrast, can help you attract the right people–those who are looking for the exact information and services that you provide. By focusing your efforts on people who are already looking for your services, it is far more likely that the people who find your site will become clients.
Working With a Law Firm Marketing Agency
Conducting your own keyword research and implementation can be overwhelming. That said, a strong understanding of how search engines work and the factors involved in search engine rankings can be the most helpful tool available. Consider working with a law firm marketing agency to help in your keyword research process. Experienced agencies already understand what to look for when uncovering keywords, easily providing you with the best information for your needs.
Contact 321 Web Marketing for more information about Law Firm SEO and to schedule a free consultation. 321 Web Marketing has extensive experience in researching and finding valuable keywords that dramatically increase our clients law firms revenue. Its team of skilled marketers can do the same for your law firm, matching specific and popular keywords to your firm's services and ideal client base. The agency works to generate a daily stream of qualified leads for its clients within six months of launching a new campaign, and continually monitors the performance of keywords to consistently make progress and increase your conversions.
UPDATED: May 1, 2019