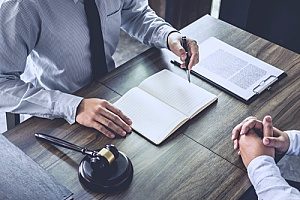 Most law firms focused on marketing their business understand that search engine optimization, or SEO, is a critical factor in helping new clients find their site. Many, however, underestimate the need for proper keyword research. Using the right keywords can be the difference between wasted time creating ineffective blog posts and designing a website that attracts and retains clients. Keyword research is the foundation of good law firm SEO, and it's important to understand just what goes into finding the right words to use. Here are some law firm SEO strategies that a law firm marketing agency might use for your firm and how those tactics will bring an increase in website traffic.
Law Firm SEO Research Strategies
There are several tried-and-true techniques for discovering the best keywords for your law firm and plenty of tools to help the process. One is to focus less on the structure of the keyword phrase and more on its topic. In the past, the semantic structure — whether the phrase was written as a question or included certain small words, for example — had much more weight. Now, Google can understand when two keywords mean the same thing, or when a sentence and a question can produce the same information. Knowing when your keywords can pull double duty can help you create content that flows better and makes sense to your clients while still boosting your search engine results rankings.
Professional marketers often talk about long-tail keywords, which typically contain three or more words and are less competitive than others. This means that while they are less likely to be searched for, they are also more likely to result in your website being displayed for people who are seeking specific information. Mixing in head terms, which are broad and have wider competition, with long-tail keywords can help your firm attain a wider reach. You may rank lower for "corporate lawyer," but for people who are specifically seeking your specialty of "HR help for small businesses," the odds of ranking higher improve significantly.
Another useful strategy is to analyze the keywords for which you and your competitors are already ranking. If competitors are ranking highly for particular keywords that are relevant to your firm, consider adding them into your law firm SEO strategy. What works for them can work equally well for you, helping your site appear more frequently and placing it alongside other top firms. This strategy can help cut down on research time and allow your law firm marketing agency to spend more effort developing content and other aspects of its marketing strategy.
These strategies are designed to help your law firm gain visibility amidst intense competition for keywords. New sites are being optimized every day, and using creative strategies to discover keywords and be among the first to rank highly for them can be invaluable. Continually researching new keywords is also important, as the popularity of many of them may fluctuate.
Benefits of Keyword Research for Law Firms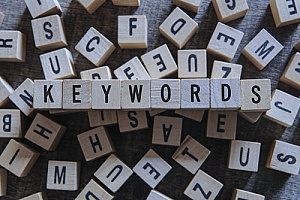 Finding the right keywords is worth the extra effort. Most importantly, it helps increase online visibility for your site. Most web users do not click past the first page of search results, as they consider results on the first page to be the most trustworthy and relevant. Appearing on the first page of results for keywords that relate to your law firm shows that your firm is considered a credible resource for legal aid. Achieving the top spot can be a significant driver of traffic, helping your firm grow its client base. A front-page listing can be achieved by a combination of good keyword research, effective content, and other marketing strategies, as well.
Your content marketing efforts will also benefit from improved law firm SEO keyword research. Firms that do not research keywords are likely to create basic content about their firm, with FAQ pages and blog posts that do not address the specific needs of their target audience. With keyword research, however, firms can create specialized content that directly answers the questions of its audience. For example, if your target demographic has a high rate of using the keywords "small business incorporation," your law firm marketing agency can create blog posts that speak to this topic, rather than broadly writing about small business ownership.
Does your firm have a national reach, or is it focused primarily on local clients? With keyword research, you can ensure that the most relevant audience is viewing your site. Potential clients who use search terms like "best corporate law firm" are more likely to find a national firm's site relevant, while those searching for "best corporate law firm in X city" are not. Deciding where your ideal client base is located and using the right keywords can help your site appear in front of the people who are most likely to actually become clients, rather than drive unqualified leads to your site if your keywords are too broad or too specific.
These efforts all converge to create highly-optimized websites that improve your site's content while increasing visibility and reaching the desired audience, whether your firm is trying to reach local business owners or CEOs nationwide. Sites that use properly-researched keywords are therefore more effective than those created with little thought to how people are going to find your website and the words they will likely use in their search.
Speak to a Law Firm Marketing Agency Today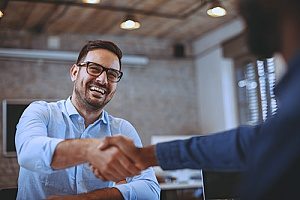 321 Web Marketing understands that keyword research is the essential foundation of a successful marketing campaign, and its staff makes every effort to find the perfect keywords for each client. The law firm marketing agency works to provide clients with a steady stream of qualified leads within six months of launching a new campaign and continually monitors the results of each plan to make changes that continue to drive traffic. 321 Web Marketing can also assist with email, social media, and content marketing, among other strategies, to create a custom marketing plan for your law firm.