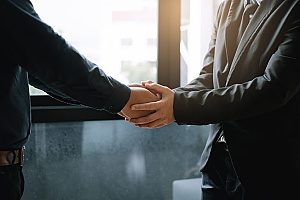 Imagine you're attending an important meeting with a client. You've studied their case, collected all of the information necessary, and are confident in your ability to handle everything and get them what they need. What would you wear to this meeting? You'd likely turn to a favorite dress or sharp suit to help you project that confidence and expertise to your client. Now, imagine what would happen if you arrived in an old shirt and jeans. It's likely that you wouldn't be taken seriously, and the client might even leave. Your law firm website design plays the same part in demonstrating your firm's professionalism as your clothes do when you enter a meeting. First impressions matter, and a site that's as clean-looking as your favorite outfit and as well-organized as your case files can be the difference between increasing traffic and increasing bounce rates instead. Here's how a digital marketing agency can create the best impression possible for people visiting your site.
Crisp Law Firm Website Design
The appearance of your website is just as important as the content within it. Having a site that is easy to navigate encourages visitors to get comfortable and spend as much time as they need to explore the site, learn, and find information. Design should also include responsiveness, which helps the site adapt to screen sizes and look just as good on a small phone screen as it does on a large desktop. An increasing number of people access the web through their mobile devices rather than through their computers, and a lack of responsiveness can frustrate users and make them think of your law firm as outdated. An uncluttered design, with logically placed menus and links, also shows that your law firm understands modern concepts and is up to date in the way it conducts business. A law firm website design that includes these visual cues presents your law firm in a positive light and establishes trust before a web user even has the chance to begin reading the content.
Content Creation
People go to your website to receive information about your services, philosophy, and skills, and it's important to clearly provide all of that and more. Educational, relevant information throughout your site can help increase your visibility and traffic. These posts can demonstrate your expertise and position your firm as an industry leader that understands current trends, news, and best practices within the industry, showing that they will be in good hands with your firm. People are likely to turn to your firm when they need legal services because they feel confident in your ability to serve them as demonstrated by this content. In addition, creating content is an easy way to optimize your website for better search engine visibility. SEO, or search engine optimization, allows you to place frequently-searched keywords in strategic locations throughout your site, which makes it easier for search engines to find your site when those words are used in queries. SEO helps you rank higher on results pages, which makes your firm appear more credible and promotes web traffic.
URL Names
One sneaky place to include SEO keywords into your law firm website design is in the URL of your site's pages. Simple, direct URL titles make it easy for search engines to understand how your website pages are connected and find the right information when a web users searches for related terms. Pages with short and descriptive URLs tend to be ranked more highly than those that contain random combinations of numbers and letters. In addition to helping search engines find your site, clear titles also help human users. By clearly identifying the page's content within the URL, visitors immediately know what to expect from the page and can more easily find it in the future if they need to refer back to the page.
Menu Structure
A website is only as easy to use as its menus allow. This can easily tell people what they can expect to find on your website and where to go to find it. Effective websites should have two types of menu formats available. The first is a menu banner across the top of the page, which allows site visitors to see all of the main pages at a glance. Clear, one or two word titles for each are sufficient to tell users where the links lead. Placing the banner within a contrasting color helps make the menu pop out and attract attention. Users who view the website in a smaller window or on a phone will appreciate a "hamburger" style menu. This menu is indicated by three stacked, horizontal lines, which users can click or tap to open the menu and view page options. Both of these menu types help keep your website clean, uncluttered, and stress-free, encouraging users to think of your firm positively and remain on the site.
Calls to Action
Now that you have a site visitor's attention, it's time to ask them for a favor, like calling you for more information or signing up for an email newsletter. Calls to action placed throughout your website make it easy for people to get in touch and encourage them to take the next step towards becoming a client. These calls can take the form of links, buttons, and signup forms that include action verbs, like "call" or "contact." Similar to menus, using contrasting colors for these features in your law firm website design can make them more prominent and easy to see. Including an easy way for your firm to be contacted increases the likelihood that people will reach out when they need legal services right then and there, instead of making a note — and possibly forgetting — to get in touch at a later date.
Working with a Digital Marketing Agency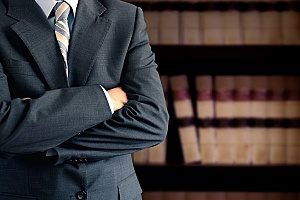 Contact a professional digital marketing agency for a free law firm website design consultation. 321 Web Marketing has extensive experience in designing elegant, modern, and effective websites that are designed to help law firms increase traffic and boost their client lists. Their sites are designed with ease of use in mind, ensuring that site visitors are able to easily find what they need. The agency uses research into your ideal client base and competitors, in addition to discussions about your law firm's goals and challenges, to create a website that presents your law firm in the best possible manner.