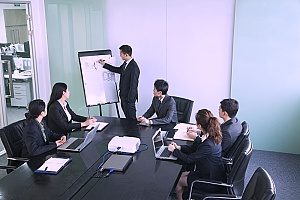 Marketers spend hours upon hours conducting research before they develop a law firm marketing campaign. Selecting the right keywords, carefully analyzing the competition, and strategizing about how to disseminate content all compile the overall plan and help marketers determine the best way to deliver a client's message. Failing to take these first steps can mean hours of wasted time spent developing and launching marketing plans that are bound to fail due to a lack of proper planning. Conducting proper research, however, forms the foundation of a law firm marketing strategy that can provide a huge return on a client's investment. Here's a look at the work that goes into marketing law firms and how these efforts help create plans that will drive sales and increase revenue.
Law Firm Keyword Research
Most people who are familiar with marketing law firms understand SEO, or search engine optimization. When a web user types in a query, search engines scour the web to look for websites that contain similar words, then displays the results to the user. There is fierce competition for these keywords, and selecting the right ones isn't always as easy as thinking about what a user might type in to find your site. Keyword research requires analysis and critical thinking to find the words that will generate the best return.
Various tools used for marketing law firms, such as the Keyword Explorer, help make the process of finding valuable keywords easier. These tools show how popular the search term is, how difficult it is to rank for that keyword, and other information that can help determine whether the keyword is a good fit. A strong law firm marketing plan will include effective keyword research that provides the firm with the most valuable keywords in the legal industry to incorporate as part of their digital marketing strategy. Capturing the most valuable and promising keywords will elevate your law firm marketing plan and provide the best opportunity for increasing web traffic and boosting your rankings on Google.
Competition Analysis
Sports teams use scouts to watch and analyze the opposing team's abilities before a game. Similarly, marketers dive into the competition of each client to see what they're up against when it comes to winning clients of their own. Competition analysis involves learning about competitors' strengths and weaknesses to determine where a client has an advantage and where they may need to do some extra work to succeed.
After compiling a list of competitors, it's important to look at those firms the same way a client might. Consider why an audience would choose another firm over yours and what it offers that you lack. Then, consider your competitor law firms and their marketing strategy. If theirs is more aggressive and results in successful business, you may want to consider how much of a threat their business poses to yours. From your competition analysis you should have a better idea about your strengths and weaknesses. This can form the base of development for a newer, more effective law firm marketing strategy.
Law FirmMarket Trends
Keeping track of market trends can be particularly important for local law firms, as those that do typically set the pace and standard of other firms that may lag behind. These trends can include understanding how political events are shaping the legal industry, recognizing shifts in the type of legal services clients are requesting, and more. Market trends allow your law firm to understand upcoming changes in the industry, adapt to them, and then market those changes to show that your firm is up to date and knowledgeable when it comes to handling client cases.
In the legal industry, there's plenty of analysis and information to absorb. Firms can stay up to date with market trends by reading industry publications, following prominent figures on social media, using digital tools to understand changes in web searches and consumer behavior, observing competitors, and of course, listening to clients. Many law firms see changing needs first in the behaviors and actions of clients and local competitors, so it's important to keep an eye out for those shifts.
Content Generation and Dissemination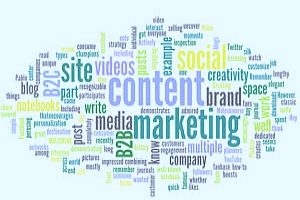 One of the final steps of research and analysis is determining where content should be posted once it has been written. Content is a critical part of marketing law firms, and knowing where it will be placed can help inform the creation process to ensure that each piece has maximum impact. Most content will be placed directly on a law firm's website, as this is the primary place that people will go to learn more about the firm and get in touch for consultations or questions. However, this content can also be placed on various social media sites, external blogs, and other online locations. Different types of people and demographics tend to frequent certain sites more than others. For example, the types of people who prefer to use Instagram over Twitter are often fairly different. Marketing law firms involves understanding the demographics of each to determine which posts will have the greatest returns.
The content of each post shared should convey useful information that presents the law firm as a knowledgeable industry leader, no matter where it is placed. Marketers can use the keywords discovered in previous stages of research as the starting point for blog posts. For example, if "immigration services in City" is an ideal search term, the agency may suggest writing blog posts on related topics to help drive traffic from that keyword to the site. This shows that your law firm understands market trends and the current needs of its ideal audience, helping increase clients' confidence in your firm's abilities.
Law Firm Marketing Agency
Speak to a law firm marketing agency for more information and to schedule your free law firm marketing consultation. 321 Web Marketing has years of experience in helping law firms better market their services and expand their business. The agency conducts extensive research into each client's competition, ideal audience, keywords, and more to develop customized marketing plans that get results. Its team of marketers then uses this research to better understand the unique opportunities and challenges facing each client. With each marketing plan, 321 Web Marketing aims to help clients generate a steady stream of qualified leads within six months of a campaign's launch and continues to monitor plans to ensure their success.