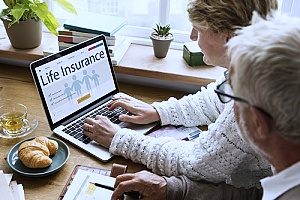 There are dozens of ways to engage in marketing life insurance services. Some may be more effective than others, depending on your target audience and business goals, so it's smart to understand the variety of options available. Each can help you reach different segments of your audience, clearly convey a range of messages, and keep your brand at the top of people's minds. There are a number of insurance marketing options that your insurance agency can use to spread the word about its services. Speaking with a professional insurance marketing agency may be helpful in deciding how to implement a life insurance marketing plan.
Life Insurance SEO
Commonly referred to as SEO, search engine optimization helps search engines find your life insurance website online. After researching keywords to determine which ones people tend to use when seeking life insurance information, these keywords can be placed in strategic locations throughout your site. Then, when people conduct search queries based on those keywords, search engines will match these queries to keywords in your content and display them in the search results. Sites that rank higher than others are generally considered more trustworthy and relevant. Most people do not click past the first page of search results, because hey consider these pages to be less helpful in their search for information. Ranking high on the first page is important because it places your company in a better position to increase traffic and client conversion.
Insurance Content Marketing
The content of your website is the perfect place to insert valuable keywords once they've been identified. Content is the best place to explain life insurance to your readers, answer questions about policies, and generally display your expertise in these services. Readers are more likely to trust an insurance agency that exemplifies itself as an industry leader through robust, detailed content published consistently. They can be confident that your agency will have the skills and education necessary to successfully guide them through the buying process and beyond, thus generating trust and promoting brand loyalty. To keep your site relevant, it is important to publish blog posts and other content on a regular basis. This helps show that your agency keeps up to date with the latest developments in insurance and will be able to serve its clients.
Insurance Email Marketing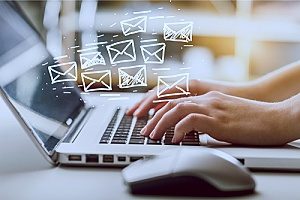 Through email marketing, your insurance agency can periodically remind subscribers about the agency's services and its ability to meet their needs. This can help create a sense of familiarity and loyalty to your brand, and subscribers will be more likely to purchase insurance products from your agency rather than one with which they are unfamiliar. Your audience can be divided into separate segments according to their age, location, interests, and more, allowing your agency to send emails that are customized to their situations. This shows that your agency understands its clients and is able to provide special information to them, increasing the likelihood that subscribers will feel confident in your ability to work with them. Emails are also easily shared, and it is likely that clients who are pleased with your services will forward helpful information to people they know. This valuable recommendation can ultimately lead to a new client for your agency.
Social Media Marketing
Social media is for more than just sidebar ads. When done properly, it can improve brand loyalty and recognition, inbound traffic, and engagement with potential clients. This engagement can be particularly valuable. It helps humanize your brand and show that your insurance agency is genuinely interested in helping its clients and understanding the. Consider commenting on relevant posts, having conversations with your audience about their insurance questions, and making posts with links to your website to help people better understand circumstances surrounding life insurance.. Posts on social media are easy to share, which will help your insurance agency quickly increase its audience with minimal extra effort. Because most people will often check their social media pages on a daily basis, social media is an excellent way to remind people of your brand and your voice in the life insurance industry.as many people check their social media pages on a daily basis.
Insurance Web Design
You may not realize it, but the layout and design of your insurance agency's website are a key component of effectively marketing life insurance. A website that is visually appealing and easy to navigate encourages visitors to spend more time reading about your agency and familiarizing themselves with your brand. Your website should be responsive, meaning that it looks just as good on a mobile phone or tablet as it does on a larger screen, to accommodate the increasing number of people who access the internet through mobile devices. Good websites also contain prominently-placed calls to action, which ask visitors to contact your agency for more information, sign up for a newsletter, or take another action that puts them in touch with you. Frequent, visible calls to action make it easier for potential clients to get in touch right away, instead of resolving to call later and then never actually following through. These elements all work together to create a site that provides a pleasant browsing experience and encourages people to trust your insurance agency with their business.
Hiring an Insurance Marketing Agency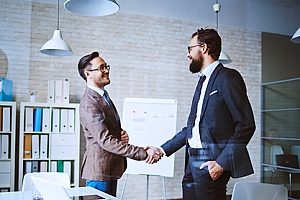 Speak to an insurance marketing agency for more information and to schedule your free consultation regarding marketing life insurance. 321 Web Marketing has years of experience in helping insurance agencies market their services through various marketing methods. No matter what combination of marketing strategies used, each client receives a customized plan based on their competition, geographic location, ideal client base, and more, ensuring that their life insurance marketing plan is perfectly suited to their needs.