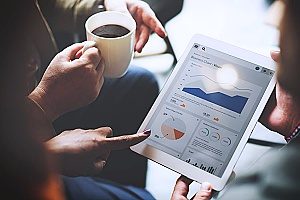 Search engine optimization (SEO) is a proven marketing discipline used to boost the number and quality of visitors to a website by improving rankings in the search results. In Northern Virginia, ranking in the search engine results pages (SERPs) has become increasingly more difficult due to the growing population. As competition for keywords has become fierce, it is more important than ever to gain an edge among local businesses. Learn more about Northern Virginia SEO and how a digital marketing agency can help your business get an upper hand online.
Effective SEO In Northern Virginia
Search engines are designed to display links to pages that they consider to be relevant and authoritative based on the words typed into the search bar. Most search engines determine whether or not a website is an authority in its field by analyzing the number and quality of links it receives from other web pages. To ensure that your website ranks at the top of the SERPs, it is important to create interesting and useful content that people will want to share in blogs and on social media. In time, this will result in an increase in website traffic.
SEO is the process of attracting traffic from organic search results. Content is one of the most important components of SEO and is what helps get your website rise to the top of the search engine results pages and generate higher volumes of web traffic. When creating content for your Northern Virginia website, you want to focus on quality over quantity. This involves creating content that is unique and separates your business from your competitors in the area. You also want to include more easily obtained keywords with a high search volume into the content. While you do not want to keyword stuff your web pages, you do want to add relevant and well-researched keywords in a natural way.
HTML details can also impact your search engine ranking results. Title tags and meta descriptions, in particular, can be optimized for SEO which in turn helps push your website to the top of the SERPs. The overall architecture of your website will also tell the search engines whether or not your website is worth viewing. If you are not getting the results you want, ask yourself a few questions: Can the search engines easily crawl my website? Is my website optimized for use on smartphones, tablets, and other devices? Does my website load quickly? If not, make these important changes to stay competitive.
Along with on-page content, you will also want to focus on off-page content to grab the attention of search engines. Ideally, you want to become an authority in your niche, as this will allow you to create a more loyal following. Pay attention to how long your visitors stay on your page. If they leave quickly after arriving to your website, find out why. Also take the time to collect high quality links from other websites in your niche. Inbound links are one of the best ways to boost your position in the SERPs. You should avoid purchasing links, which is highly frowned upon practice by search engines.
Importance of Northern Virginia SEO
Search engine optimization is no longer as simple as incorporating a few generic keywords into a blog post. In Northern Virginia, more and more businesses are utilizing robust SEO tactics, which makes ranking in the search engines significantly harder. If you are not yet taking advantage of SEO, you need to start immediately. Whether you have an online business or a brick and mortar location, you will not receive the amount of visitors you should be if you are failing to implement SEO into your website and social media pages.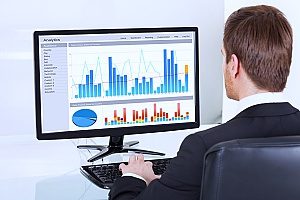 Local SEO is particularly crucial if you are trying to rank for a certain area. Say you live in Northern Virginia and want to rank in the search engines for your plumbing services. Unfortunately, there are numerous plumbers in Northern Virginia who are also trying to rank in the SERPs. Unless you have a better SEO strategy in place, you may fall lower in the rankings which mean more customers for your competition. Many times local SEO is based around long-tail keywords. By doing your research, you can use local Northern Virginia SEO to your advantage.
Benefits of Northern Virginia SEO
The use of SEO can provide your business with a number of benefits, starting with improved rankings in the search engines. It is important to remember that SEO is not a get-rich scheme. It can take time for the effects of SEO to become apparent. However, optimizing your website has the potential to make a major impact on your business's most important goals. One of the biggest advantages of Northern Virginia SEO is that it targets quality content. Unlike traditional "outbound" advertising tactics which involve reaching out to potential customers in an unsolicited way, inbound methods focus on your audience finding you.
Most businesses believe that they have to pay for advertisements to get any real results from online customers. This is simply not true. Organic rankings in the search engines are based on a unique algorithm that determines the best results based on the query. That means if you create a page that matches the query better than other similar pages, the search engine will deem your website worthy of directing users to. Once published, you can continue receiving traffic to your site for many weeks, months, or even years.
Contact a Digital Marketing Agency
In today's competitive market, search engine optimization is more important than ever. However, it is also a practice that is constantly evolving and growing. This means you will need to continue developing your website to adapt to new changes that occur. Understanding how SEO works and what it can do for your business can help streamline the process. Know that SEO is not just about getting your website to the top of the search engines, but also about providing users with an improved online experience. To learn more about Northern Virginia SEO practices or to schedule a free SEO consultation with an industry professional, contact a digital marketing agency today.