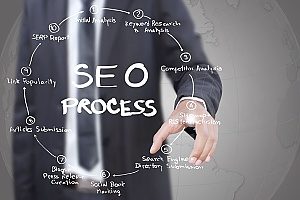 Most people familiar with operating a website know about SEO, or search engine optimization. However, few realize that it's more than just stuffing your blog posts with keywords. SEO for dentists, when done correctly, can make your website stand out in a crowded field. A dental marketing agency can help make that happen by using a variety of techniques that not only boost your rankings, but also make your site easier to navigate and more informative in the process. Here are a few you should consider for your dental social marketing plan and how they can benefit your dental practice.
What is SEO?
Search engine optimization is designed to help search engines find your website and display it to web users who search for information that might be found on the site. Generally, it involves making your site easy to navigate and including relevant keywords that search engines can match to queries. In Northern Virginia, the saturation of dentists in the region makes SEO for dentists a critical marketing tool. Most dentists are not using SEO on their sites, which means that those who do have a distinct advantage over the competition. These sites will show first on search results thanks to their optimization, helping boost your patient list. SEO for dentists is therefore an important part of any dental marketing plan, and getting a head start on using SEO before the competition begins to copycat your strategy can help establish your dental practice as the most reliable in your area.
Keyword Research
Keyword research is one of the most common forms of SEO for dentists. There are many online tools that you can use to research keywords that people are typing most frequently when they search online for dental services. These keywords can then be placed on your website in certain locations. Search engines typically use keywords in websites to match them to search phrases, and using the right ones can help your site appear higher in search results. You can also use keyword research to determine what information people are seeking, then write about those topics on your website. Tailoring your site to potential patients' needs is an excellent way to attract qualified leads who are looking for services like yours. A dental marketing agency can help you conduct the most thorough research to help you find relevant keywords.
Content Generation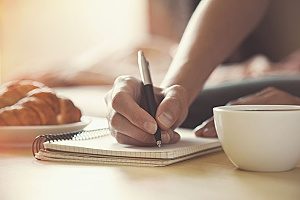 One of the best places to insert keywords is in blog posts and other content on your site, like FAQ pages or listings of your services. Content can also demonstrate your expertise in the industry, showing that you understand the changing healthcare landscape and will be able to provide top notch care for your patients. Patients and prospective patients who are able to find information that they trust and find valuable are likely to consider your practice a reliable one and will seek dental services from you. Constantly creating new content can help your practice stay relevant and show that you are dedicated to learning and educating patients about their health.
Directory Listings
Listings in directories help confirm that your dental practice is a real, legitimate business. Numerous mentions of your practice's name, address, and phone number, with or without a link, can provide a good reason for search engines to rank your website in search results. It is important to ensure that this information appears consistently wherever it is mentioned. This makes the site look more trustworthy, while listings that have incorrect information or different formatting may appear less secure. Many consumers lose trust in a business if they cannot find accurate or consistent information. Search engines may also rank your site lower if they cannot find consistent information online. Submitting your site's information to various directories, such as Yelp and your local chamber of commerce, is a good way to ensure that your business is properly listed.
HTML Tags
The source code of your website is another piece of SEO for dentists that you can use for your website. Your title tags, which look like headlines in search results, and meta descriptions, which appear beneath those and explain what the webpage is about, tell search engines and web users what they can find on your website. Accurate tags and descriptions that use keywords can help your site rank higher and make it easier for people to find the information they need. This promotes click throughs and lead generation, helping your dental practice gain more patients. Strong title tags also show search engines what each page on your website is about, and this helps sites match your content to users' search queries.
404 Errors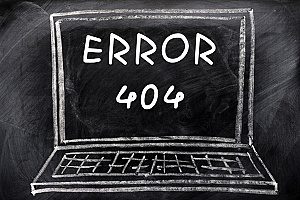 When your website links are broke, you get 404 errors. These errors tell users that the page they're seeking doesn't exist, or that there is no way to access the page. Having 404 errors on your site can impact its SEO rankings. When another site links to yours, your ranking increases. However, broken links make that external link less valuable, and your ranking can slip. Search engines also use links to find pages on your site, and 404 errors make it difficult for them to navigate around the site. It's important to redirect broken links to ensure that your ranking remains as high as possible. Fixing links also provides web users with a seamless, stress free experience when visiting your website, making it more likely that they will take the time to read information about your services and familiarize themselves with your brand.
Working With a Dental Marketing Agency
This list is a basic checklist of tasks your dental practice should be doing to increase its website optimization. A Northern Virginia dental marketing agency can create a more thorough SEO for dentists package that can help your site rank even higher. Speak with a professional dental marketing agency for more information or to schedule a free consultation. 321 Web Marketing creates customized marketing plans for dental practices of all sizes. The agency conducts thorough research into each client's customer base, competition, local area, and more to determine the best way to boost rankings and increase revenue. After a campaign is launched, 321 Web Marketing will continue to monitor its progress and make any changes necessary to help increase lead generation.