For a local business, few things are more important than ensuring the surrounding community knows where it is located and what services it provides. Using various digital marketing strategies and partnering with an insurance marketing agency is the best way to spread the word about your insurance agency, but there is another marketing tool that can cement your agency as a trusted local business: online citations. Online citations are difficult to falsify, and it's important to be cited consistently and accurately across the web. Here's how accurate citations across the web can help your business grow.
What is an Online Citation?
Online citations are mentions of your business, including its address and phone number, across the web. They are often referred to as "NAP" listings, or "name, address, phone number" listings, and these citations for this reason. They do not necessarily carry a link to your website with them, but they may include extra information, such as hours of operation, reviews, email addresses, and more. Online citations can be found in online directories, such as your local Chamber of Commerce listings, or in blog posts and reviews posted on various websites. Citations can be placed by your company or insurance marketing agency in various directories, and there are several tools that can be used to search for relevant directories. They can also be created by the people who compile the directories, make recommendations, or otherwise write about the insurance industry.
Because citations are difficult to falsify, search engines tend to use citations to rank local businesses in search results. For example, a Virginia-based insurance agency may rank more highly for the search term "Virginia insurance brokers" if the agency has a collection of accurate citations across the Internet. It is therefore important to monitor your citations and make the necessary edits if you find your citations are inconsistent or missing, as your client base and revenue could be affected otherwise.
Consistency Counts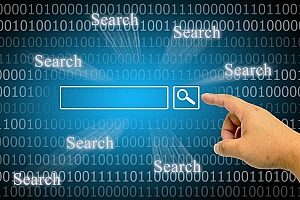 Search engines count on accurate online citations to rank your business. If a search engine encounters the same information for the same insurance agency every time that agency is mentioned online, the search engine will consider the information trustworthy and credible. As a result, the agency will likely be ranked higher in search results, making it appear more trustworthy to web users who find a link to the agency in search results. People searching for insurance agencies are far more likely to trust a business that appears on the first page of results, and achieving this ranking could positively impact your business.
Ensuring that your insurance agency's information appears in the same format and with the same information online is therefore important for generating traffic to your agency's website.
Effects of Inaccurate Online Citations
Controlling how your insurance agency is being represented online is crucial to developing a strong online presence and generating credibility. Allowing inconsistent, missing, or inaccurate online citations to stand can be detrimental to your agency's reputation and cause the agency to lose clients.
Inconsistent online citations that include the wrong address, name, phone number, or other information could negatively affect your insurance agency's ranking. A search engine that encounters inconsistent information will likely not rank your insurance agency as highly, and as a result, the agency's website will not receive as much traffic as it could. Most people do not click past the first page of search results, and they consider the first few search results on the first page to be the most relevant and trustworthy. Missing out on those top spots due to inconsistent online citations means that you could be damaging your insurance agency's reputation and the perception potential clients might have of the business.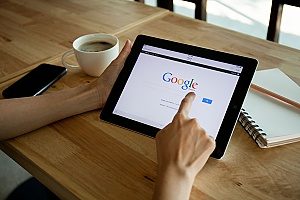 Data companies collect and distribute business data, to which other companies, such as Yelp and Google, subscribe to get information about new businesses. As a result, companies use each others' information to develop a web of connections and verify information, causing that information to appear on websites when no one in your company placed it there. Because third-party companies will use data from other organizations to create their listings, one inaccurate online citation can lead to several others, making it difficult for potential clients to verify your information. Businesses that cannot be easily tracked down may risk losing business from people who would have placed that initial phone call to get more information otherwise.
Inconsistent and missing online citations can often damage your clients trust in your insurance agency and sever business relationships. According to a 2018 report from Bright Local, about 80 percent of consumers lose trust in a local business after seeing inconsistent or incorrect online citations for a business. They often see the inconsistency as a sign that the business is disorganized, a scam, or unprofessional, regardless of whether the business actually had control over how the listing was written. The same report showed that 93 percent of consumers are frustrated with having to track down accurate information, but only 24 percent typically call to confirm addresses, hours, and other details before visiting a business. Online citations are therefore a critical way to develop trust and create a smooth experience for your potential clients, allowing them to view your agency in a favorable manner.
Working with an Insurance Marketing Agency
There are many tools available online that can help you check on your insurance agency's online citations, make changes, and add new citations in directories. However, smaller agencies may choose to work with an insurance marketing agency to help them track down and correct inaccurate, inconsistent, or missing online citations. 321 Web Marketing has years of experience in helping local businesses grow through the use of social media, content, email, and SEO marketing, among others. The agency creates customized plans for each of its clients and can work with insurance agencies of any size, whether they currently have a marketing department in place or lack one. Contact 321 Web Marketing to schedule your free insurance marketing consultation today.