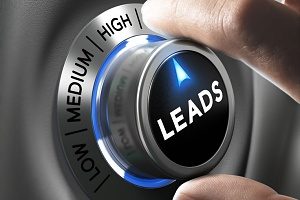 There are dozens of ways to market your insurance agency, from paid TV ads to email newsletters. One of the most effective insurance marketing strategies involves developing organic insurance leads. These leads come to your website primarily through search results, and the only payments made are for creating the content that drives them to your site. Purchasing leads, meanwhile, can have significant drawbacks, so it is highly recommended that your insurance agency put in the effort to let leads flow in organically. Here is everything you need to know about how to organically increase your insurance leads, and why organic leads should have a prominent role in your insurance marketing plan.
What are Organic Leads?
Organic leads consist of website visitors who find your site by searching for similar services through a search engine. They find your site naturally within the results instead of clicking on paid advertised links that might appear on social media or alongside the natural search results. There are a number of ways that organic leads can be driven to your site. These include content marketing, which involves creating blog posts and other informational posts on your website, adding links to your site on other websites, social media marketing, and search engine optimization. All of these strategies help search engines find your website more easily and display it when web users search for content that matches the information on your website. While it may take time for them to begin appearing, organic leads are worth the wait.
Why You Shouldn't Buy Insurance Leads
Purchasing email lists, phone numbers, and other forms of contact information is a popular way for companies to begin marketing towards new clients and sending them unwanted information. However, this strategy is often not worth the money. Typically, businesses that purchase leads have very little information about where those leads originated. The names on your list may have been contacted several times by other businesses from which they did not sign up to receive information, making them less inclined to politely receive an unsolicited email or call from your insurance company.
It's possible that the people on the list will not be familiar with your company and its offerings, which may mean that they will either ignore the messages or have too many questions about them to properly understand what makes your insurance agency any different from others. Instead of spending money advertising to a targeted audience, your marketing dollars are wasted on people who have little to no interest in your services. Just like a newspaper or television ad, your carefully-crafted work may be seen more by people who will not benefit from your services than from those who would.
Sending unsolicited communications can cause your company to be blacklisted. When email service providers have software that prevents emails from unknown promoters from ever reaching an inbox. Thus, your money is going straight into spam boxes, instead of to clients who actually care about what you have to say. Internet service providers also have the power to ban companies from sending any emails in the future if they become aware of the unsolicited emails, damaging your company's credibility. If you are unable to send emails and calls or develop a reputation for sending unsolicited messages, it's likely that potential clients will view your business as a scam or cheap company, undermining the hard work you've put in to position your insurance agency as an industry leader.
What is Insurance SEO?
SEO, or search engine optimization, is an excellent way to begin generating organic leads for your insurance agency. An insurance marketing agency can conduct research to determine which keywords people use when they search for insurance products online. Then, the agency will create content using those keywords and place it on your website. When someone types in those keywords, search engines crawl the web to find pages that use similar words, then display them on search results pages. An insurance marketing agency can help your agency use keywords that provide the right balance of value and results. Using the right keywords can help search engines find and display your website more easily, providing your agency with several benefits.
Why You Should Use SEO For Insurance Marketing
The higher your website appears in search engine results, the better. Most web users tend to click only on links they find on the first page of results. This is because search engines typically display the most relevant results on the first page, while subsequent pages contain less pertinent information. Appearing on the second page or later typically generates less traffic than appearing on the first page. Web users also assign links on the first page the most credibility and the top spot is often seen as the most reputable. Achieving this top rank can significantly boost your web traffic and your insurance leads.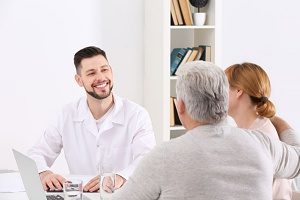 The leads obtained through SEO are typically high-quality ones. This is because in order to find your website on a search engine results page, web users must have already demonstrated interest in similar services. Thanks to search engines' ability to link up keywords in the search box with similar words on web pages, you can be sure that the people who are finding your website are already interested in what you have to say. With good website design and quality content, you can turn these site visitors into clients and be on your way to increasing revenue.
Hiring an Insurance Marketing Agency
Speak to an insurance marketing agency for more information and to schedule your free insurance marketing consultation. 321 Web Marketing specializes in helping clients receive a steady supply of qualified organic insurance leads within six months of launching a new campaign. These campaigns are customized for each client based on its goals, target audience, competition, geographic location, and more. The agency monitors each plan and makes any adjustments necessary to help meet these goals, creating a dynamic and effective marketing strategy. 321 Web Marketing works with small to medium sized law firms across the country and can operate both in conjunction with an existing marketing department or as an outsourced marketing department of its own.