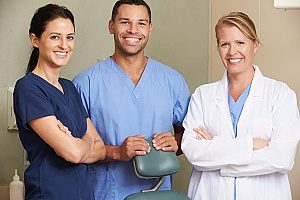 Social media can be confusing enough as it is, so how do you use it for dental social media marketing? As it turns out, few dentists truly know the answer to that question. Many take the first step of setting up profiles on Facebook, Twitter, Instagram, and other social media sites but fail to use them to their full potential. As it turns out, there is a right and wrong way to use these powerful platforms for marketing purposes. A dental marketing agency can help you understand the ins and outs of social media marketing, but here are some key mistakes many dental practices make that you should avoid when beginning your own dental social media marketing efforts.
How Not to Use Social Media
Unfortunately for many dentists, it's easy to slip up right away by not having accurate information on your social media profile. Inaccurately listing your contact information, including your practice's name, phone number, and address, can cause several problems. First, it is likely that clients will distrust your practice if it is unable to accurately represent its basic contact information online. In addition, messy citations can make it difficult for potential patients to book appointments, ask questions, and find your offices. In addition, online citations such as these can impact your search engine rankings. Like people, search engines value accurate, consistent references to a business's basic information and will rank websites higher if they find the same information listed in the same way across the web. This, in turn, can increase your site's traffic.
A lack of communication can also damage your social media effectiveness. Social media is designed to facilitate communication, a failing to use this feature means that your dental practice will not be getting as much out of its social media accounts as it could. Most dental practices, however, are doing just that. Instead of interacting with people who comment on posts or jumping into conversations, they simply let their social media pages sit. A savvy dental practice should instead engage with people, answering questions, providing advice, and responding to comments whenever possible. This humanizes the business, making it seem less like an unreachable company and more like a trusted member of the community. In addition to these methods of communication, it's important to consider what to do when someone leaves a negative review or makes a harsh comment. Taking the time to kindly respond to these comments shows that your practice cares about its patients, the services it provides, and improvement for the future.
Finally, it's important to continuously generate content for your social media pages. It isn't enough to respond to comments and like posts. Creating social media content is an excellent way to connect with your followers and share more about how your dental practice is different from others. You can easily share blog posts, videos, and other content originally intended for your website to your social media pages, which also encourages users to follow the links back to your website for more information and increases traffic there. However, dental social media marketing can also involve creating new content for your accounts. Simple photos of daily life in your office, quick videos explaining procedures, contests, and more can all be used to generate interest not only in your social media channels but also in your dental practice.
How a Dental Marketing Agency Can Help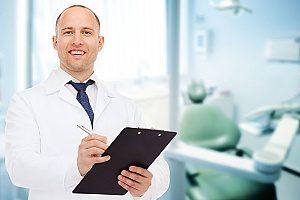 Working with a dental marketing agency can help you utilize social media to its fullest potential. Professional marketers will be able to determine the best social media platforms to use, as each one is unique. For example, each social media platform is frequented by a different demographic, and it would not make sense to focus your efforts on a platform that your target audience does not use. The agency can also tailor the message being delivered to ensure that it clearly explains aspects of your dental practice to the intended audience in the best way possible. A parent may be more concerned about safety, for example, while a recent college graduate may care more about the types of insurance you take. In both situations, understanding what is relevant and what will be ignored is a critical component of crafting effective social media content.
A good dental marketing agency can also use research into how competitors are using social media to inform their strategy. This not only helps your dental practice perform better than the competition by improving on their efforts, it can also show where their strategies are lacking and where your dental practice can shine through as the leader within your area. Understanding the competition is an effective way to begin creating a dental social media marketing strategy.
These efforts can help increase your clients within your target audience, which ultimately leads to better website traffic and patient conversion. By focusing your marketing efforts on the people most likely to find your content interesting and relevant, a dental marketing agency can generate more qualified leads for your dental practice. Instead of using your time and money to reach a large audience, putting those resources into a smaller one is a more effective way to convert more website visitors into clients.
Speak with a Northern Virginia dental marketing agency for more information and to schedule a free consultation. 321 Web Marketing provides its clients with customized dental social media marketing plans to help them rise above the competition, gain more website traffic, and enroll new patients. The agency conducts extensive research into the best ways to attract your target demographic. Its team of marketers also develops engaging content that helps your practice show off its expertise and assure new patients that your practice understands the latest ways to care for their health. In addition, 321 Web Marketing monitors the progress of each marketing campaign after it is launched and will continually update it to ensure that your practice is receiving a steady stream of qualified leads within six months.