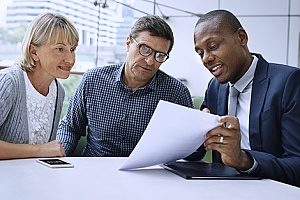 There are dozens of insurance marketing methods to use in your efforts to grow your agency's business. When used together, they can create a powerful and effective strategy. However, it's important to ensure that each piece of your plan is being implemented to its fullest advantage, and with search engine marketing, most companies tend to miss the mark. The ads used in SEM are almost too easy to put together, and a lack of proper research and planning can mean thousands of dollars wasted. Here's how to make the most of your search engine marketing campaigns without misspending your marketing dollars.
What is Search Engine Marketing?
In SEM, insurance agencies and other companies purchase ads that appear on search engine results pages near organic results. These ads are often referred to as pay-per-click or cost-per-click ads because purchasers only pay for the ads when a web user clicks on them. While some people prefer to click only on organic search results, some appreciate pay-per-click ads as guidance for their searches as well, so it's often helpful to use both in your marketing campaigns to attract different audiences.
Why Use SEM?
SEM offers several benefits that make it a good idea for many insurance agencies. Many marketers find it attractive because it begins working quickly. While search engine optimization produces quality results, those often take time to arrive, as search engines must take the time to find and index web pages. Search engine marketing, meanwhile, begins working immediately. The ads appear on relevant search results pages almost instantly, and traffic can begin increasing just as quickly.
SEM ads can also be targeted more specifically than other types. They can be tailored to specific keywords, demographics, geographic locations, and more. This specialization helps ensure that your ads are appearing only in front of the right audience for your insurance agency, saving money and providing your agency with qualified leads. These people will be more likely to be interested in your services than people who see your ad without first seeking out similar information, helping boost web traffic and revenue.
Search engine marketing is also an affordable marketing option. While many may balk at the idea of paying per click, rather than paying a flat rate, SEM marketing allows for a set daily budget to help prevent companies from overspending. In addition, the rates for prime keywords are typically just a few cents. SEM has been called one of the most cost-effective forms of digital marketing, making it a worthwhile choice.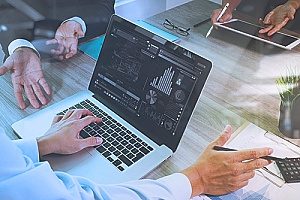 Finally, SEM offers unparalleled access to data. Agencies can track clicks, keyword popularity, demographics, search words used to cause your ads to display, and more. This data can help refine your marketing across all platforms, not just search engines, and help you better understand what your audience is seeking when researching insurance services. A more refined marketing plan can also help save money, as it will be appealing to the right audience with the right message right away.
Common SEM Mistakes
Search engine marketing can be as easy as writing a few sentences including the words "insurance agency" and posting the ad to Google. However, this quick ad will not be nearly as effective as a well thought-out ad that uses keywords chosen for specific purposes. Google will show ads for search terms that are not exact; for example, "auto insurance" will likely bring up SEM ads for "car insurance" as well. As a result, there is a wide range of keywords that can be chosen for your marketing campaign, and properly researching all of those options will result in more effective ads. Keywords can also be used to target specific segments of your audience, increasing the importance of good research. Negative keywords — which tell search engines where you do not want your ad to be shown — can also be useful in making sure that your ad shows up in the best possible situations to encourage web traffic and conversion.
Insurance agencies commonly make ads that do not match their landing pages. If an ad discusses your agency's car insurance services, the page to which it leads should discuss car insurance in further detail. This brings the viewer directly to the information they are expecting, helping them think of your insurance agency as a competent and helpful one. However, directing ads to a generic landing page, such as the website's home page, typically results in the viewer clicking away and on to the next web page, which may give them the information they're seeking with less fuss.
You'd always take a car for a test drive, and yet, many insurance agencies conducting their own insurance marketing campaigns fail to test out their search engine marketing methods. Consider running two distinct ads for a period of time, then evaluating the results and choosing one with which to move forward. This testing helps ensure that your agency is truly running the most effective ads, while failing to do so could result in your agency missing out on new clients and web traffic. Testing SEM plans helps create a stronger foundation for a marketing plan that is more likely to work well.
A carefully-planned search engine marketing campaign will result in a cohesive marketing campaign that takes web users from ad to website as seamlessly as possible, providing them with the information they need while increasing leads and client conversion rates for the insurance agency. When used in conjunction with other marketing efforts, this type of SEM plan can form part of a powerful marketing strategy.
Hiring an Insurance Marketing Agency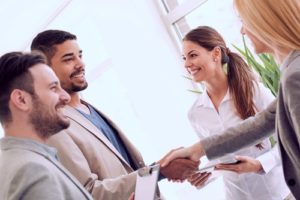 Speak to an insurance marketing agency for more information and to schedule your free search engine marketing consultation. 321 Web Marketing creates customized search engine marketing plans for each of its clients, using information about the client's goals, competition, ideal audience, and more to determine the best keywords and advertisements to use. The agency monitors data collected after each campaign has been launched to determine what changes should be made for optimal impact, allowing clients to see a return on their investment in the form of increased leads within six months of the campaign's launch.