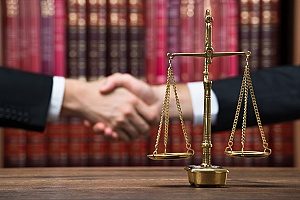 There are dozens of ways to market your law firm's services. Social media marketing, content marketing, and email newsletters may all be part of your law firm marketing strategy. However, there's one form of marketing that most law firms are not yet using: SEO (Search Engine Optimization). SEO for attorneys is an important and effective component of marketing that can help your firm stand out in a competitive field. It can help you gain more clients and web traffic, appear more credible to potential clients, and ultimately increase your earnings potential.
The SEO Basics
What exactly is SEO? Search engine optimization is what helps websites appear higher in search engine results. Law firm marketing professionals conduct industry research to find out what web users are typing into search bars when they seek particular legal information. They then incorporate these keywords into content throughout your law firm's website, which helps search engines find the pages more easily. As a result, SEO-focused websites tend to appear higher in search results than sites that do not use SEO. Search engine optimization can therefore be a huge driver of web traffic, particularly in the legal industry, where many firms are failing to use the technique to its full potential.
SEO For Attorneys
Given the many benefits of SEO for attorneys, it may be surprising to learn that most law firms are not using it to market their services. They prefer to use other forms of marketing, including paid digital ads, television commercials, or print advertisements. Pay per click advertising is a particularly popular form of marketing, as it does not require intense research and can be set up easily. However, this form of advertising can become expensive. There is no way to limit how many times a paid link appears in search results, and links pegged to particularly popular search terms can quickly cost a law firm more money than anticipated. The money is often not well spent — web users typically consider sponsored links to be less trustworthy than results that appear organically on a page.
The effectiveness of other traditional advertising methods is quickly fading. Most consumers ignore these types of ads, choosing instead to conduct their own research to select a law firm that provides legal counsel that best fits their needs for a specific case.. In fact, most traditional ads can often be seen as a nuisance.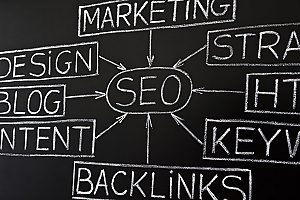 SEO for attorneys, meanwhile, can be used in blog posts and other content that viewers will find interesting and helpful. As a result, law firms that use SEO also give themselves a serious advantage over their competition. By joining the small number of law firms who already use SEO, your firm is more likely to rank higher in search results and be seen as a dependable, knowledgeable leader in the industry that potential clients can trust for their legal concerns.
Aiming High
As mentioned, SEO helps your law firm's website rank more highly in search results, but why does this matter? Primarily, it promotes credibility for your law firm. Web users typically view links on the first page of search results to be the most relevant, with the top link often seen as being the best link that will provide them the information they are looking for and satisfy their needs.. Because of this, most users do not click past the first page of search results, viewing these pages as less relevant to their query. Optimizing your website content to match the most frequently searched terms makes it more likely that your site will appear high up in the search results, helping promote a sense of trust, credibility, and knowledge surrounding your firm. Showing up on the first page could easily help increase traffic and ultimately increase your client base and revenue over time.
More Qualified Leads
People who find your website by searching for terms related to your site's content are likely to be more qualified leads than people who may passively view your ads during their daily routines. Potential clients who view your site link on a page of search results have typed in keywords that connect directly to the content on your site, meaning that they are seeking the exact information contained in its pages. Using relevant keywords in your content also helps your site appear more regularly in search results, boosting the chances of your site appearing to the rightly targeted viewers. Thanks to SEO for attorneys, law firms that use it can be confident that the people who are clicking on the link to their site are genuinely interested in the services provided. This increases the chance of converting the site viewer into a true client, ultimately helping your firm generate greater online visibility and higher revenue.
Write Relevance
An added benefit of the research required to effectively use SEO for attorneys is that your site will contain more relevant content to the everyday needs of site viewers. For example, if research shows that "local immigration attorney" is a popular search term in your area, it would be prudent to create a blog post using that term and showcasing your firm's immigration services. The page will then appear higher in search results when web users type in that term, promoting credibility and trust for your law firm. In addition, site viewers who read the content and find it useful will consider your firm a knowledgeable source of information within the legal industry. This helps potential clients feel confident in their decision to seek legal help from your firm, as they will assume that you have the skills necessary to give them adequate legal support.
Professional Law Firm Marketing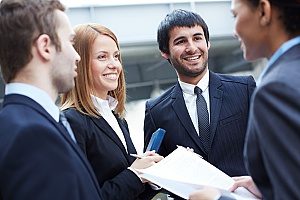 Speak to a law firm marketing agency for more information and to schedule a free consultation. 321 Web Marketing conducts extensive research into the industry, competitors, and current marketing strategy of each client to create a customized marketing plan. These plans are designed to provide a steady stream of leads to clients within six months of a campaign's launch. 321 Web Marketing monitors each campaign after its debut to collect data, allowing its team of skilled marketers to make any changes necessary to the strategy to ensure that clients are successfully able to reach their marketing goals.