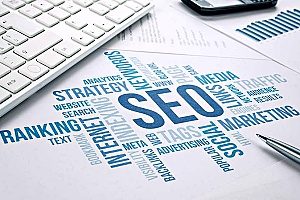 Look closely at your marketing plan and you may find that it is missing a crucial component. Search engine optimization, or SEO, is one of the best ways to grow your insurance company by reaching people searching for the services you offer. Unlike many other types of businesses, insurance companies are not normally advertised heavily which can make it difficult to stand out amongst the competition. Fortunately, the web has made it possible to gain visibility and build a focused audience. Learn more about SEO for insurance and why you should talk with an insurance marketing agency.
The Basics of SEO
To use SEO to your advantage, you must understand what it is and how it works. Search engine optimization is the practice of increasing both the quality and quantity of your website traffic via natural or "organic" search engine results. In the search engine results, links are displayed to pages in which the search engine considers to be relevant and authoritative. The relevance of a web page is based on the keywords or key phrases that a person uses when searching the web. Authority is typically measured by analyzing the quality and the number of links from other web pages.
The search engines recommend authority pages by placing them at the top of the search engine results page (SERP). Authority pages are often those widely recognized on the web and that receive thousands to millions of views a day. What makes these web pages so popular is their usefulness. When people find a web page that they deem useful, they tend to share it on social media or through blogs. The search engines recognize these patterns and choose to promote authority pages to people who are searching for a topic or information similar to the authority site.
There are several key components that make up SEO for insurance. First, you will want to focus on the quality of your traffic. While there are many shady ways to get traffic to your website, these visitors will not do you any good if they are not quality visitors. For example, if you sell windows for residences but the search engine is sending people to your website in search of Windows computers, you are not receiving quality traffic. The goal is to attract visitors who are looking for the exact product or service that you offer.
In addition to the quality of your traffic you will also want to examine the quantity of your traffic. It is normal to receive little to no traffic when you first create a website. It takes time and help from an experienced insurance marketing agency before your site will take off. However, attracting the right type of people to your site through the SERPs can help ensure a steady increase in traffic. Visitors that you receive to your site through the search engines are known as organic traffic. Organic traffic includes visitors you do not have to pay for.
Steps to Optimize SEO For Insurance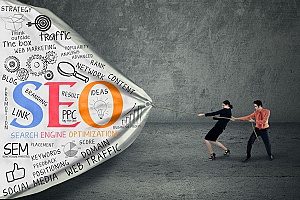 When creating a website, your main goal should be to make pages that are relevant and that can be found easily by search engine algorithms. It is important to understand that SEO for insurance is not a one-time operation. It requires strategy, regular maintenance and continuous monitoring to ensure that your methods are working. If they are not, you need to reevaluate and find new strategies that work better for your unique business and industry. What works for someone else may not work for you. Start by developing a list of keywords and phrases that pertain to your business.
The content you place on your website plays a big role in the effectiveness of your SEO. The last thing you want to do is stuff keywords into content that is unoriginal or boring. Also, while words alone can be enough to cover some topics, you will also want to introduce images, video, and audio into your web pages. Include relevant keywords into file names, tags, page titles, meta descriptions, and URLs to maximize your SEO efforts. Take the time to ensure that your website is listed in online business directories and that it is easy to navigate on all devices.
Contact an Insurance Marketing Agency
SEO for insurance is crucial for the long-term success of your insurance company. It can be especially useful for small or new businesses that may not have the startup funds to put towards marketing. Through extensive keyword research and the implementation of keywords and key phrases throughout your website, blog, and social media accounts, you can grow your business presence online and create a strong following. However, know that search engine optimization can be complex and difficult to execute without the proper experience. To learn more about SEO for insurance or to schedule a free consultation, contact an insurance marketing agency today.