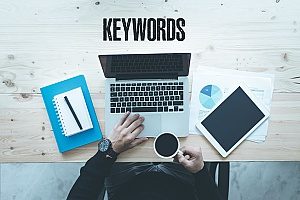 Keyword research is a critical component of effective SEO for law firms. There are several factors to consider when selecting keywords, and it's important to choose the ones that will give your law firm the highest return. This return could take the form of click throughs, new clients, and any other key performance indicator that your law firm marketing agency determines will be helpful to your firm's growth. While keyword research may be best left to the professionals, here's some information that can help you better understand the processes necessary to create lasting results and the benefits you can expect to see after using keyword research.
Benefits of Keyword Research
Keyword research has several important benefits to SEO for law firms. First, it can help your firm rank higher in search results. This can increase traffic to your website, as most people typically trust links on the first page to be the most credible and relevant. Your client base will likely increase in turn. People who see your website after searching for related terms are already inclined to secure services like yours, and there is a high chance that they will become clients as a result.
Law firms that use properly researched keywords can also see higher revenue. By targeting your keywords to appeal to specific groups of people who are likely to become clients, your law firm can quickly increase its earnings. Keyword research can show you what people in your area are seeking when they try to find legal services, and you can tailor your site to meet those needs. For example, if your law firm marketing agency determines that "disability attorney" is an ideal search term, it may create content for your site that addresses that topic, such as blog posts and service pages. Not only does this draw attention to your site, it also shows readers that your law firm is an expert in this area and can effectively meet their legal needs.
Finally, keyword research can save your law firm money, further improving its bottom line. Using ineffective keywords means more hours spent researching, editing, and strategizing than necessary, all of which can cost your firm extra money. Correctly identifying high-performing keywords within a shorter timespan thanks to solid research can help your law firm begin earning more right away instead of wasting money on several rounds of bad research. Strong keywords are critical in terms of employing good SEO for law firms.
How to Identify Strong Keywords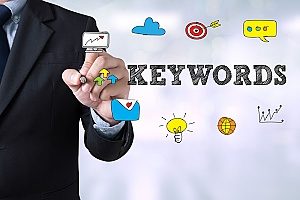 There are several ways to determine which keywords to use. The most basic of these methods is to consider which services you offer and which services you would like to increase. For example, if your law firm offers immigration services and feels the need to acquire more clients for those services, your law firm marketing agency can begin by targeting keywords within that field to make people who need those services aware of your law firm's ability to provide them.
Keywords can also hone in on various segments of your audience. If you are targeting people who need immigration services, there are different types of keywords that can be used to appeal to people in various stages of the legal process. People who use vague keywords are typically just beginning their research, while people who are further along may use more specific terms. This can help you tailor your content to each segment of your audience.
You can further increase your traffic and client conversion by using terms related to complementary services. Someone seeking immigration services may be using terms like "fiance visa" or "studying in the U.S." in their searches. Broadening the keywords you use can help capture people who are relevant to your law firm but are using slightly different search terms to find their services.
Working with a Law Firm Marketing Agency
There are several tools that you can use to conduct keyword research on your own. However, a law firm marketing agency will be able to generate better data and more in-depth information to discover the most valuable keywords for your firm. This is because the agency will understand the advanced SEO for law firms necessary to find those keywords and set your law firm apart from the competition. Speak to a law firm marketing agency for more information and to schedule a free consultation regarding your keyword research needs.
321 Web Marketing has years of experience with utilizing SEO for law firms and conducting thorough keyword research for a variety of law firm clients all over the country. Its team of marketers also researches each client's competition, target audience, and more to set measurable goals and ensure that they are reached. The agency works with firms of all sizes, whether they currently have a marketing department in place or not. 321 Web Marketing continues to monitor the progress of each client's marketing plan, making updates as necessary to provide better results, and aims to deliver a steady stream of clients within six months of beginning a new campaign.