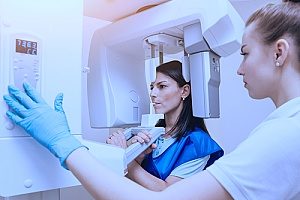 Grow and expand your dental practice with an effective internet marketing campaign. A solid campaign can help increase website traffic, convert traffic to qualified leads, and boost brand awareness and visibility. There are a number of services that businesses have found useful when attempting to position their company at the top of their industry. These digital marketing services include things like content generation and dissemination, SEO-friendly website builds, industry specific keyword research, and social media management. Learn more about dental internet marketing and how you can create and complete a campaign for your dental business.
Conduct Keyword Research
Keyword research is the process of finding search terms that relate to your business and industry. Start by making a list of important and relevant topics based on your unique business. For example, if you have a dental practice you might have general keywords like "dentist," "tooth filling," and "emergency dentist near me." Ideally, you want a mix of both short and long-tail keywords, in addition to keywords that target the area where you live. You will also want to pay attention to how your competitors are ranking for these keywords and adjust your strategy if needed.
Establish KPIs and Target Keywords
As a business owner, you want to be able to measure your results when conducting a dental internet marketing campaign. Key Performance Indicators (KPIs) function as a control system that allows businesses to better identify what is working. KPIs are also an effective way to illustrate your business's success to your clients. As KPIs are essentially designed to warn you if the SEO campaign is not delivering optimal results, it is important to take advantage of this tool.
Design and Develop a SEO-Friendly Website
When designing and developing your website, you want to take into account how the major search engines will see your site. When your website is SEO-friendly, search engines are able to crawl each page efficiently and interpret the data. Keywords can be added to the on-page content, as well as the title tags and meta descriptions which show up in the search results. However, you want to use caution to prevent the overuse of keywords. Google and the other major search engines may blacklist a site that loads a website with keywords in attempt to manipulate the search results.
Continuously Generate Quality Content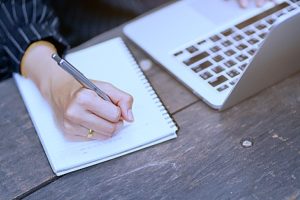 Do not fill up your website with poor quality content. When it comes to internet marketing, quality always far exceeds quantity. Content is what essentially attracts people to your website. If your content is too short, not interesting, or contains too many errors, you may find that people stop visiting your site. Be sure to invest in well-written and engaging content that is lightly sprinkled with keywords.
Perform Strategic Content Dissemination
Content dissemination is a technique used to save time by posting new information about a topic on multiple blogs without having to log in to each individual blog. You will first need to open an account on free high PR sites, such as Facebook, Blogger, or Twitter. You will also need to create an RSS feed. There are also a number of tools that promote social medial automation. With these tools, you can schedule a blog to post at a fixed time and date in the future. These tools are designed to help create a more consistent posting schedule which ultimately attracts more people to your website.
Check NAPs Across the Web
Having accurate information about your business is crucial if you want people to find you. Take the time to search across the internet for your NAP (name, address, phone number) to ensure that the information is correct and up-to-date. Remember, your NAP is what causes your business to appear in geo-targeted searches. If you fail to include accurate information about your NAP, the search engines will not know to display your business when someone searches for a product or service you provide in your local area. The consistent use of your NAP is believed to increase your business's legitimacy.
Add-Ons to Enhance Your Marketing Efforts
There are also other ways you can enhance your marketing efforts to get even better results from your campaign. Email marketing can be highly useful as it helps build relationships with prospects and current customers. The use of email marketing is both cost-effective and economic, making it a great solution for small businesses on a budget. Email is also highly flexible which allows businesses to create personal and customizable email messages. The results are also measurable. When you use email marketing software, you can track who has opened your email, how many people subscribed, and what links were clicked.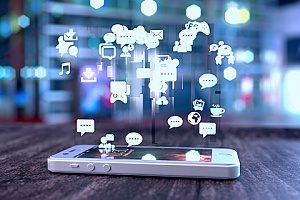 Social media marketing is another excellent way to further your dental internet marketing campaign. Social media sites like Facebook, Twitter, and Instagram make it easy to connect directly with customers. These interactive platforms allow businesses, prospects, and current customers to build relationships which can make your business appear more professional. Another add-on you will want to consider is search engine marketing. Search engine marketing is another effective internet marketing technique that involves the promotion of websites by boosting their visibility in the SERPS through paid advertising. Adwords and Pay-Per-Click (PPC) advertising are two of the most common types of paid advertising offered by major search engines.
Start Your Dental Internet Marketing Campaign
Whether you have a new website that is ready to launch, an innovative product or service you want to share, or a social media goal that you want to meet, a dental internet marketing campaign can help. When creating your own campaign, there are a few things you will want to consider, such as whom your goal audience is and where you can find them. You may also want to offer an incentive to get them to click onto your page. To learn more about dental internet marketing or to schedule a free dental internet marketing consultation, contact a professional dental marketing agency today.